We give you a birds-eye view of the patent landscape on the confectionery industry and its recent use of health substitutes.
From children to adults, who doesn't love a treat? Traditional confections can be traced all the way back to ancient times. In the middle ages, confections were considered a luxury product affordable by only the affluent. The confectionery industry opened up to the wider market the 19th century due to advances in sugar processing and mass production of goods. Early confectioners relied on empirical knowledge and manual labor which is a far cry from modern manufacturing processes underpinned by automation and precision engineering.
Confectionery products can be broadly categorized into sugar confections and bakers' confections based on the end products. Baker's confections include cakes, pastries, baked goods, etc. Sugar confectionery can include a wide range of products such as candy, toffee, lollies, chocolate and chewing gum, among others. The candies in sugar confectionery can further be classified based on crunchiness and texture into soft candies, jelly candies, hard candies, granulated sugar coated candies, crunch candies, chewable candies, and multilayered candies. Some of the important properties associated with sugar confectionery include water activity, colligative properties, solubility, and the need to use a mixture of sugars. Confectioners modulate various physiochemical properties of the composition to provide uniqueness to their sugar confectionery, e.g. jellies, gum, licorice, toffees, coatings and aerated products.
Excessive consumption of candy has been linked to several negative health issues. Currently there is consumer demand for functional products focusing on healthy, natural and speciality ingredients which offer indulgence and responsibility while snacking. Major confectionery brands are now experimenting with sugar substitutes, functionality substitutes, nutritional and healthy ingredients, vitamin-fortified candies, vegan products, cannabis for ultra-indulgent treats, natural alternatives, oral hygiene products, and nutraceutical gums in their products. For instance, the naturally-sourced stevia is seen as a substitute for aspartame and other high-intensity sweeteners. The dietary fiber inulin and its derivatives is seen as a substitute for both bulking and sweetness in various applications. Similarly, xylitol extracted from woody plant material in hard candies is claimed to have less laxative effective than sorbitol. Recently, Nestle introduced a new dark chocolate bar made entirely from cocoa without added sugar in an attempt to stay ahead of changing consumer tastes and trends. The product uses pulp from around the cacao bean for its high fructose content instead of adding refined sugar.
Patent filings in the last 10 years show a steep rise in use of healthy substitutes and functional ingredients within the confectionery industry (Fig. 1). As shown in Fig. 2, the top patent filers include Mars Inc, Nestle S.A., Mondelez International Inc, Unilever, Cargill Inc, Fuji Oil, Roquette Group, Lotte Co, Sudzucker AG, Meiji Holdings Co, DowDupont, General Mills Inc, and Hershey Co. China has the most number of patent filings within this technology, followed by the US and Europe (Fig. 3).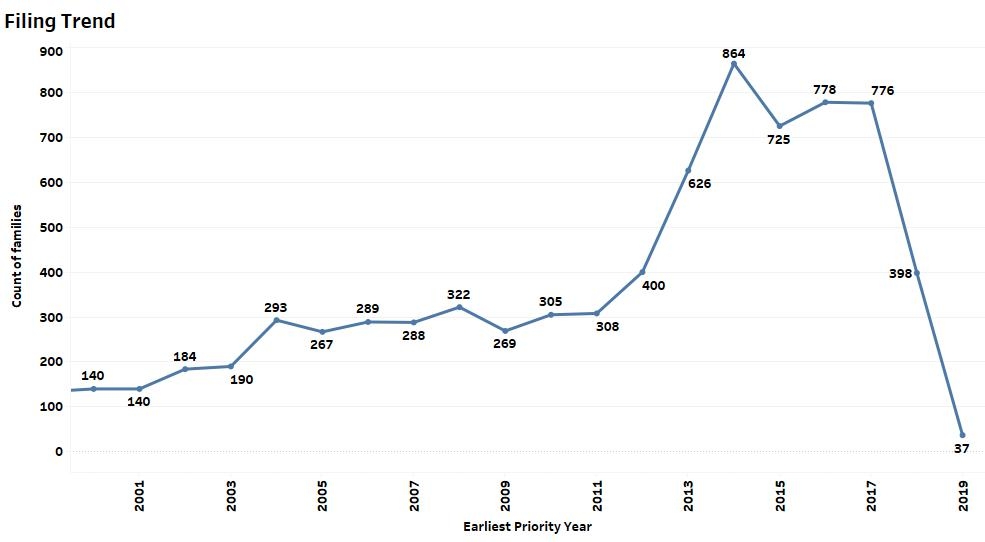 Fig.1: Patent filing trend within confectionery sector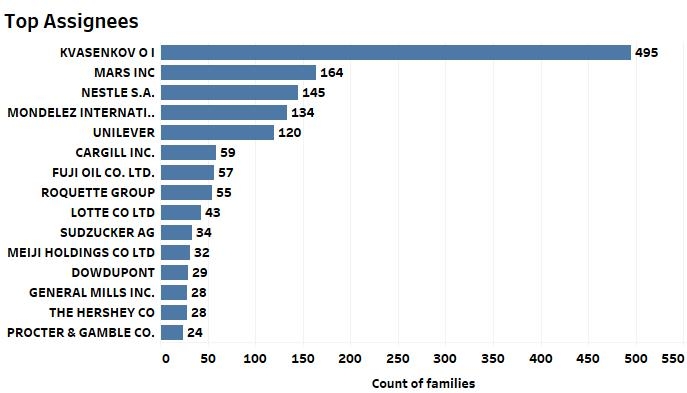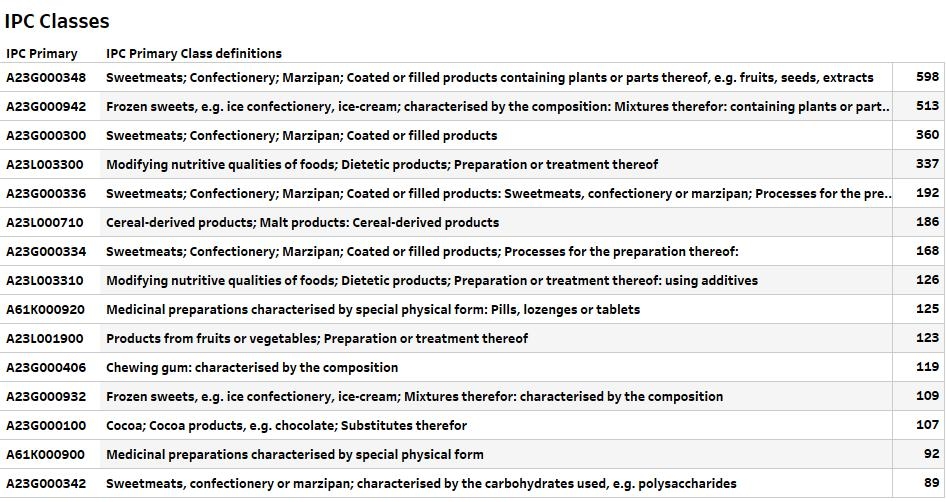 Fig 2: Top Players with highest count of patent families (above) and the major technology areas within the space.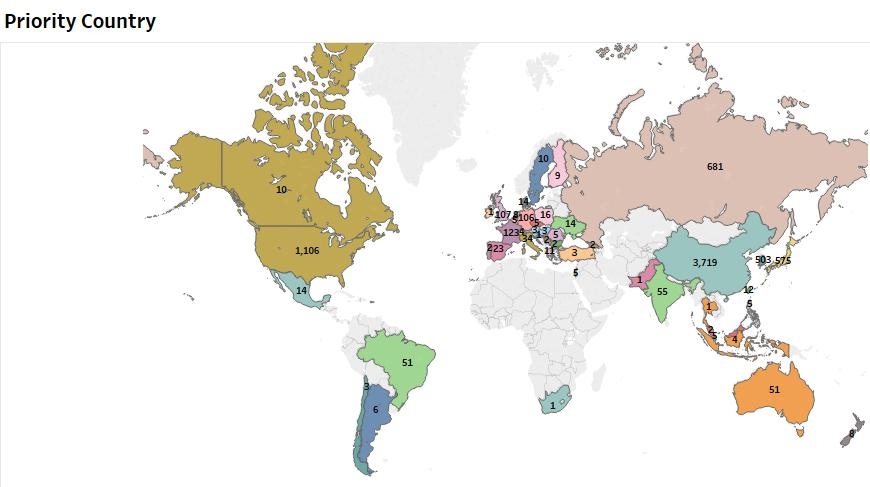 Fig 3: Map showing the country of origin of the patent and count of patent families.
There are several interesting patent applications filed in the last 10 years. For instance, US20190053512A1 discusses the preparation of chewing candy with allulose and soluble dietary fibers. Several other patent filings mention use of allulose as a sugar substitute. US20120095088A1 discloses a process of mixing medicinal cannabis into ingredients of candies.
FDA oversight and customer demand provides additional motivation for the confectionary industry to have clean labels. In April 2019, the FDA declared the low-calorie sweetener allulose to be excluded from total and added sugars counts on nutrition facts labels, as it is not metabolized by the human body in the same way as table sugar. This decision may allow key players to consider adding allulose to chocolates to get around the high sugar conundrum. A recently issued guideline to prevent misleading labels for syrups, honey and other products requires the percent Daily Value (DV) for added sugars on their labels.
The candy market, as part of the confectionery industry, was valued at USD 79.35 billion in 2018. The steady growth in patent filings, increasing regulatory oversight and customer demand will drive future innovation in candies around functional products, such as those focusing on healthy substitutes.
Want to know who are the key players? How about the opportunities and challenges faced by the players? Do read our report to find out.