Stratasys is one of the leading makers of additive manufacturing (AM) machines for prototyping and producing plastic parts. Stratasys products and services cater to the aerospace, defense, automotive, healthcare, industrial equipment and manufacturing, education, architecture, and consumer-product industries. The company's U.S. headquarters is in Minnesota, and operates out of Rehovot, Israel following its merger with the Israeli company, Objet, in 2012. Stratasys has made several acquisitions and investments since its inception. Notably, it acquired Origin and RP Support recently signaling its continued focus on AM innovations.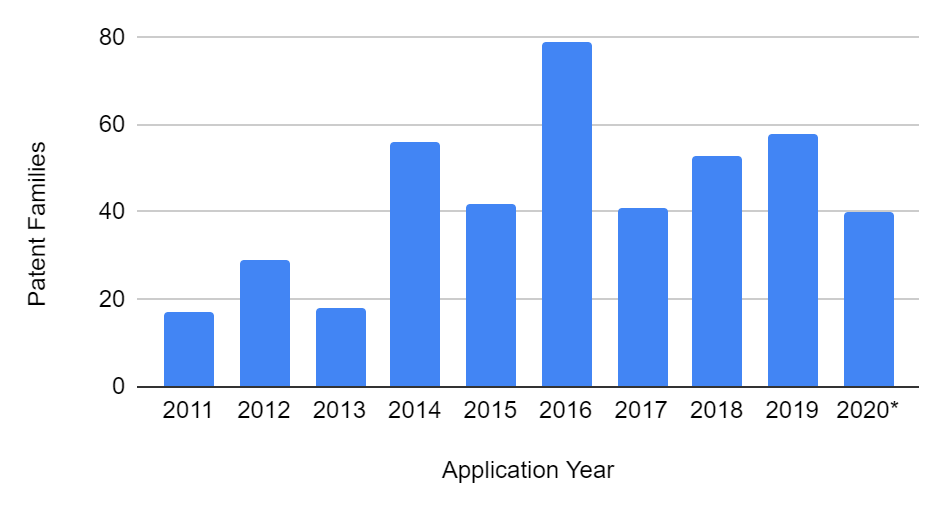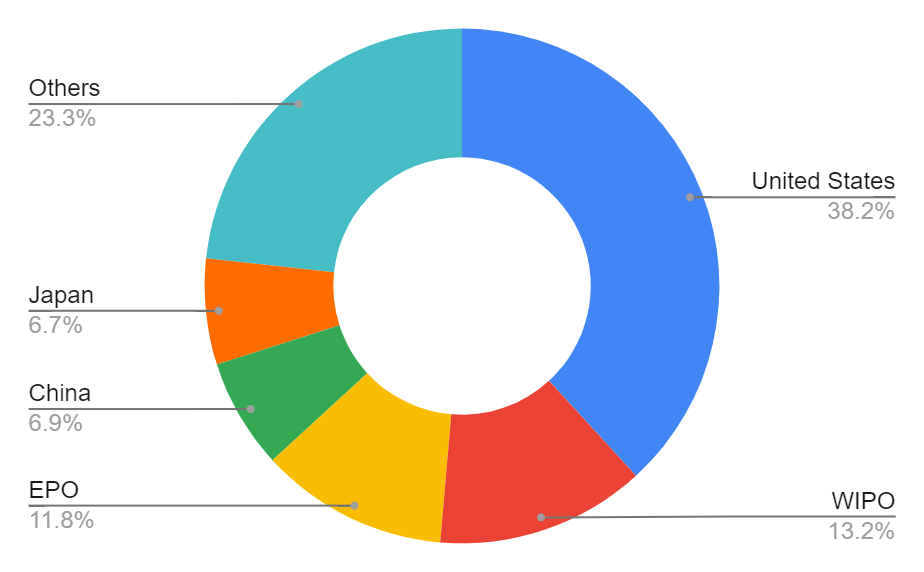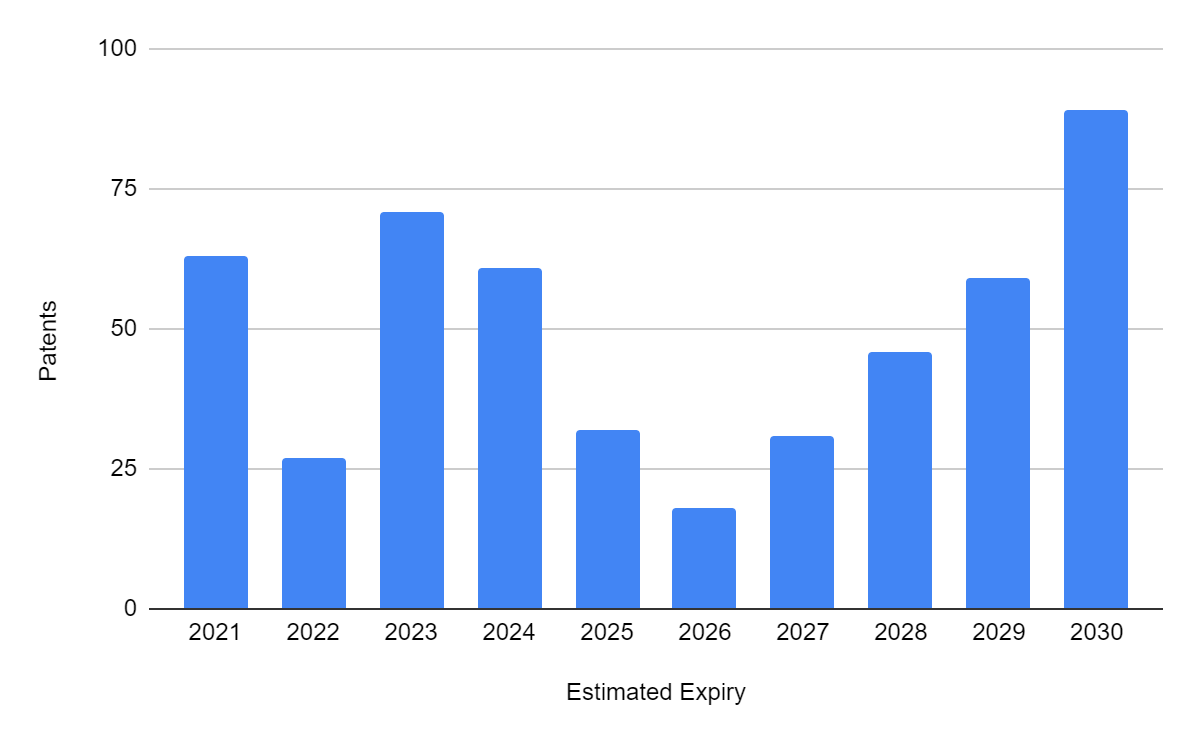 Stratasys Patent Portfolio: Patent family filing trends (top left), publication countries/regions (top right), patent expiry for the 2021-2030 period (bottom)
*incomplete data
The number of Stratasys' new patent inventions peaked in 2016. However, they are on the rise again and may reach a new high in 2021. Stratasys files more than 60% of its patents in the U.S., EPO, China, and Japan. Stratasys and its subsidiaries have more than 900 in-force patents and 400 pending applications worldwide. About 50% of its patents are set to expire over the next decade, which could present some enforcement problems for the leading additive manufacturing company.
To get a quick indication of the value of its patent portfolio, we utilized MaxVal's automated Patent Rating System (PRS). Our PRS system incorporates market coverage, legal, citation, and business indices associated with the individual patent or group of patents. As evident from exploring the dashboard, there are several high-value U.S. patents expiring in the next three years relating to shaping processes, molds/apparatus and associated processes. Eighteen in-force U.S. patents are set to expire in 2021 alone. Stratasys has a pipeline of pending applications broadly relating to additive manufacturing technologies. PRS can be used to quickly identify potentially valuable patent/applications based on expiration date, application date, technology area, etc.
Stratasys Dashboard: Top technologies based on primary international patent classification (top), in-force U.S. patents plotted against values obtained from Maxval's patent rating system (bottom left) and pending U.S. applications plotted against average values obtained from Maxval's patent rating system (bottom right)
Selected new applications and patents expiring in 2021 are shown below.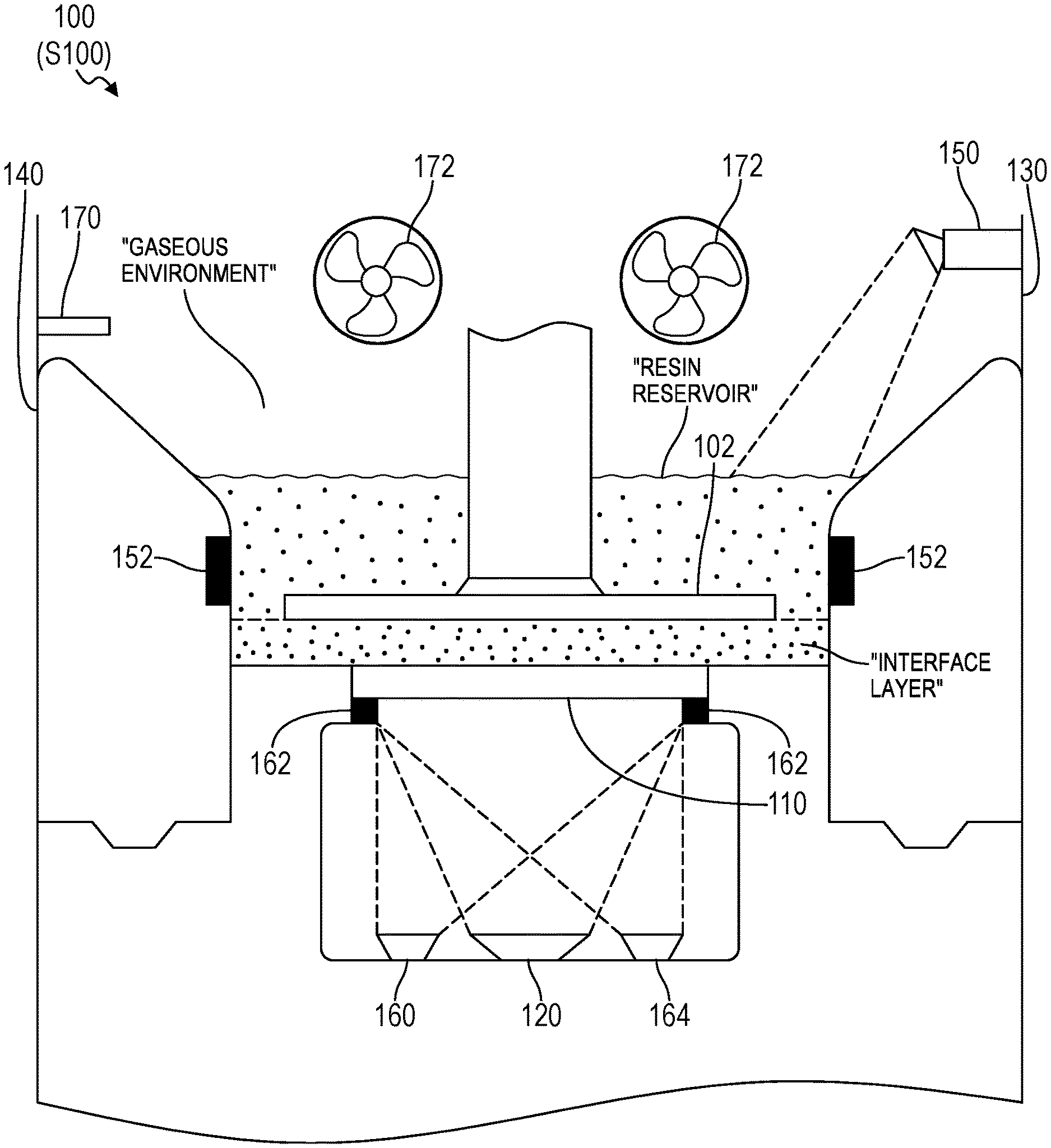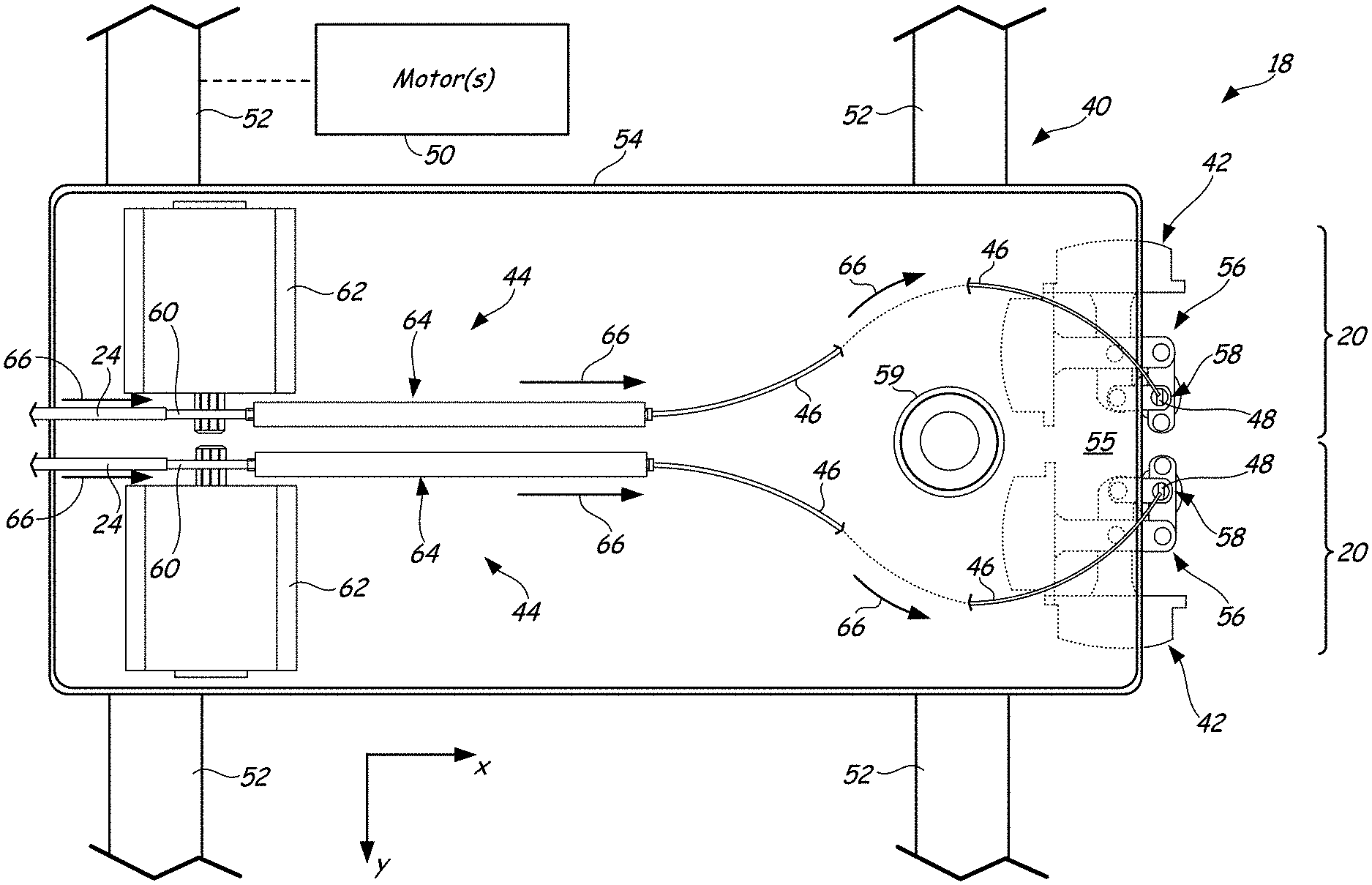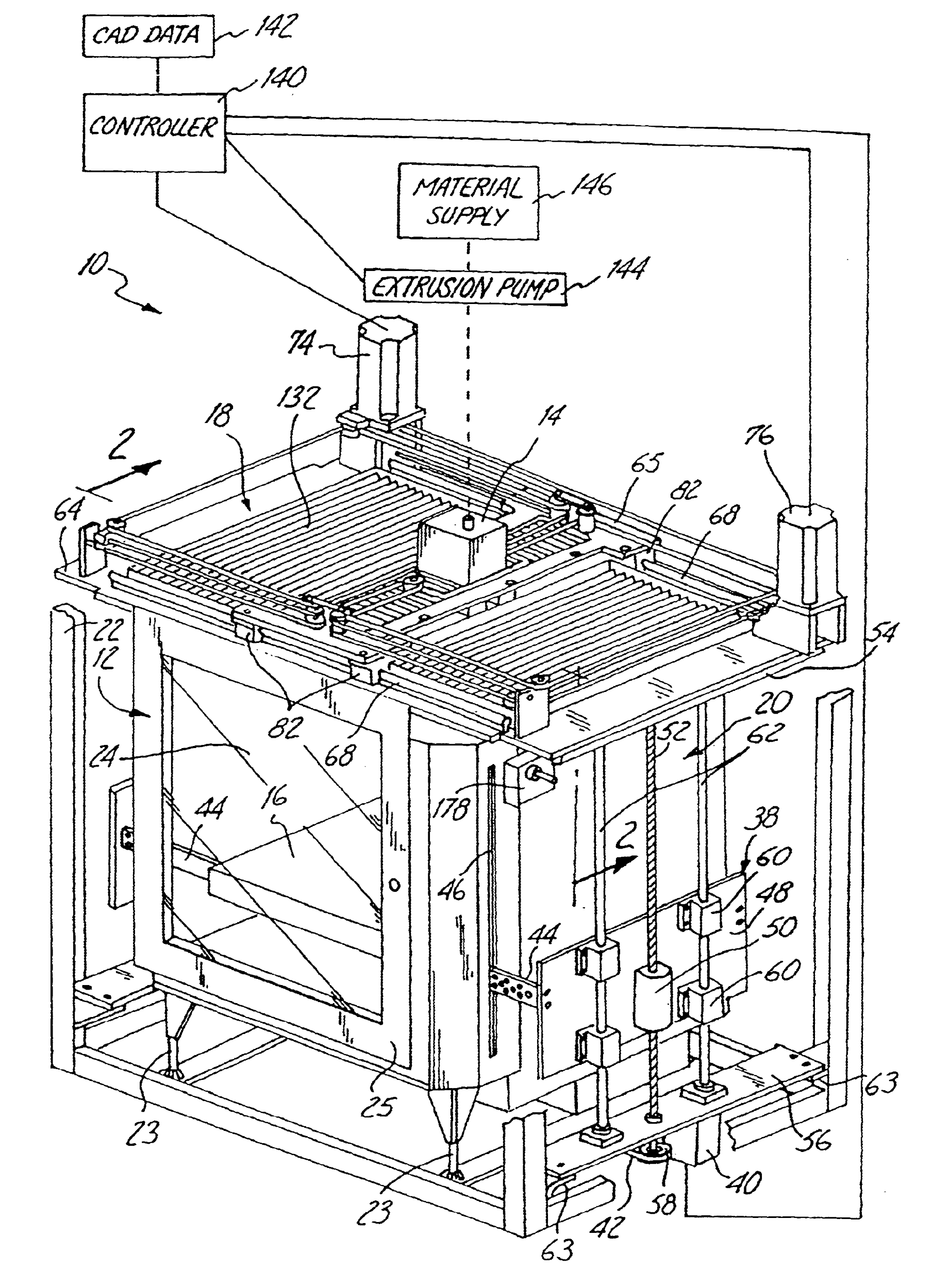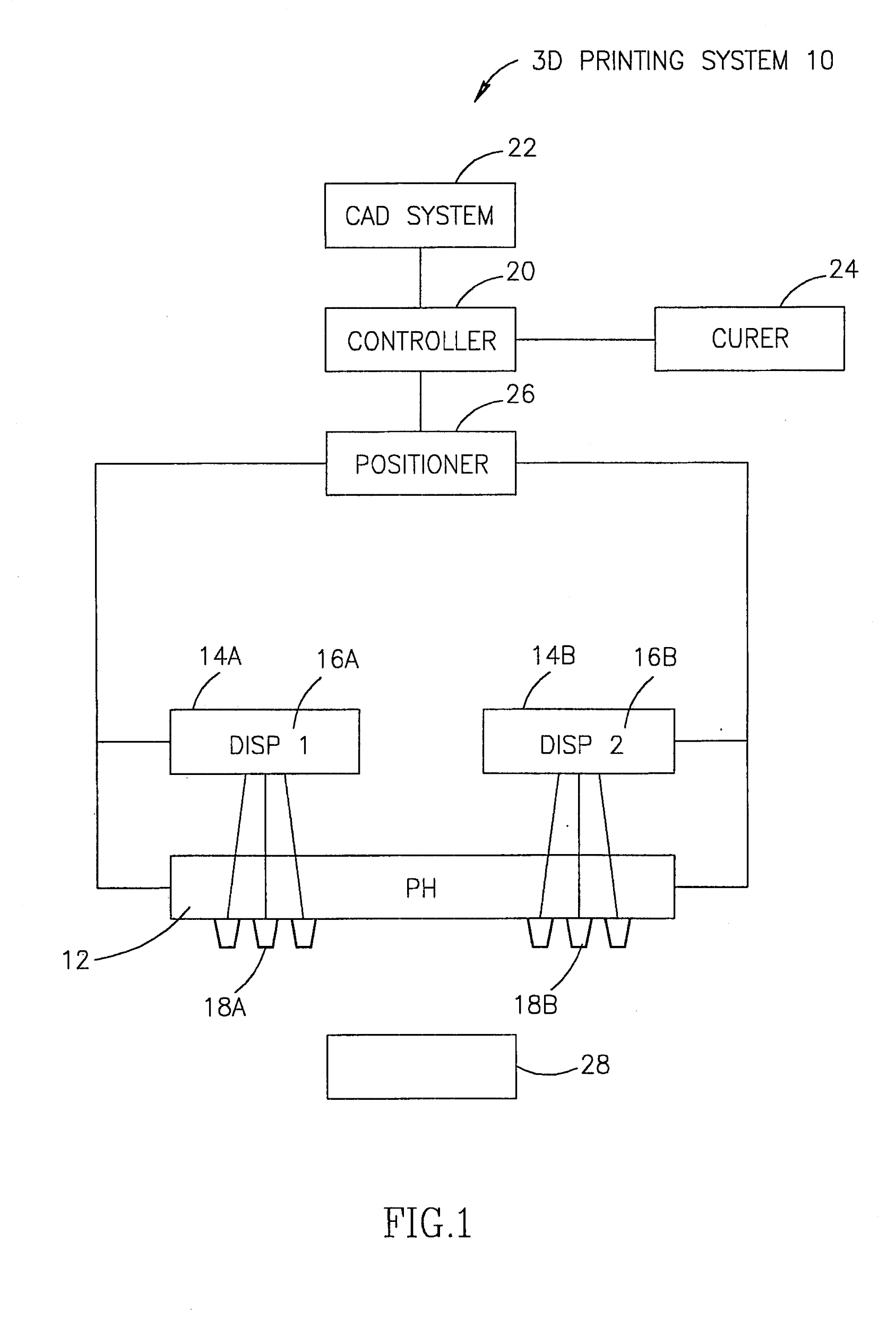 Recent and expiring from 2021: US20210023792A1 titled "Method for regulating temperature at a resin interface in an additive manufacturing process" assigned to Origin Laboratories (top left), US20210016495A1 titled "Print assembly for additive manufacturing system, and methods of use thereof" assigned to Stratasys Inc (top right), US6722872B1 titled "High temperature modeling apparatus" assigned to Stratasys Inc (bottom left) and US6569373B2 titled "Compositions and methods for use in three-dimensional model printing" assigned to Object Geometrics
A MaxVal's Litigation Databank search for patent infringement suits involving Stratasys' patents yielded two cases. This low litigation activity is not surprising considering Stratasys' leading market position and the expiration of key patents covering older technologies related to 3D manufacturing, such as Material Extrusion, Powder Bed Fusion (SLS), fused deposition modeling (FDM), and Vat Photopolymerization (SLA/DLP).
| | | | | | | |
| --- | --- | --- | --- | --- | --- | --- |
| Parties | Case ID | Venue | Filing Date | Close Date | Outcome | Patents-in-suit |
| Stratasys Inc. vs Microboards Technology, LLC | 0:13-cv-03228 | Minnesota District Court | 25 Nov 2013 | 13 Jun 2016 | Likely Settlement | US8349239B2 | US5866058A | US5653925A | US6004124A |
| Objet Geometries vs 3D Systems, Inc. | 0:05-cv-00136 | Minnesota District Court | 21 Jan 2005 | 23 Aug 2005 | N/A | US5287435A | US5519816A | US5386500A |
Patent Litigation Events: U.S. district court cases closed between 2011-2021 related to additive manufacturing (top) and events involving Stratasys and its subsidiaries (bottom)
Source: MaxVal's Litigation Databank
Established 3D manufacturing companies and new entrants continue to file patents covering newer 3D printing technologies and other aspects of manufacturing. Wider adoption of 3D printing in the global industrial manufacturing landscape will result in a further increase in patent filings and litigation activity.
How can patent departments address the challenges of managing budgets, upcoming patent expirations, deterring competition/new players and mitigating risks? As a starting point, we recommend benchmarking your patent portfolio against that of your competitors based on a custom taxonomy. This requires an initial and ongoing effort that is best entrusted to patent search experts. We also recommend using multiple indicators, rather than relying only on the volume of patents/applications, particularly in patent dense areas. Automated solutions, such as MaxVal's patent rating system (PRS) can help you to quickly identify potential opportunities or threats within each technology area. Our solution can also incorporate other data sources such as patent litigation, orange book listings, standard declarations, company financials, product pipelines and FDA approvals.
Click here to read our earlier blog and whitepaper on best practices for portfolio management.
MaxVal is a leading and trusted IP service provider with over 17 years of experience conducting patent searches for prolific companies and law firms. Click here to know more about our prior art and other search services.