In today's post, we look at Qualcomm, who has secured a patent for wireless charging of vehicles. Read about this and other recently published patents.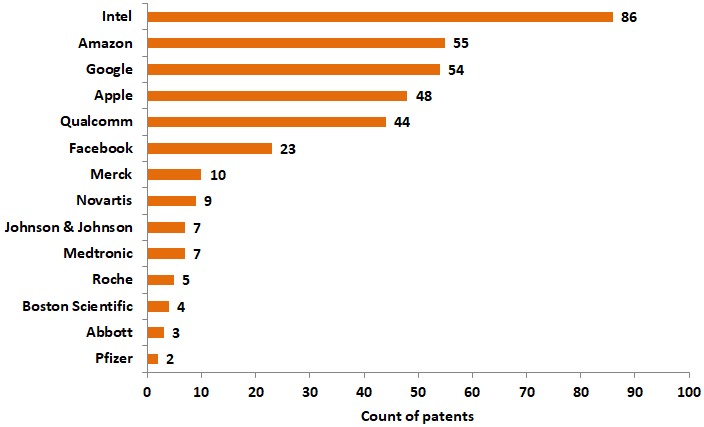 Intel obtains patents for processing AR/VR graphics and intraoral devices
US patent 10,242,486 titled "Augmented Reality and Virtual Reality Feedback Enhancement System, Apparatus and Method" provides a deep AR/VR experience by focusing on particular feedback information while suppressing other feedback information. Figures below illustrate the device and the method providing enhanced AR/VR feedback.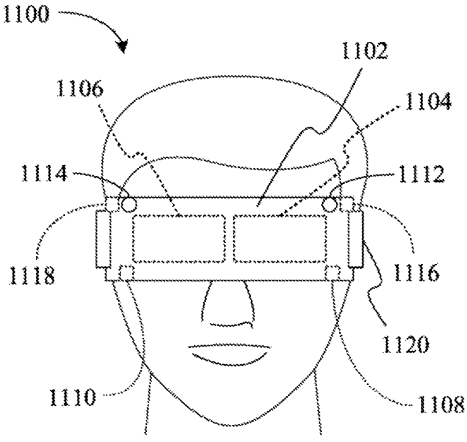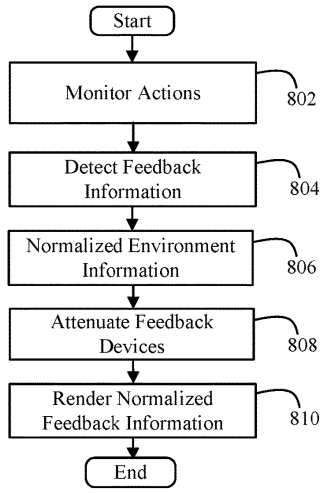 US patent 10,238,337 titled "In Mouth Wearables for Environmental Safety" discloses analyzing a chemical composition of an ingestible product based on sensor data of an intraoral device and generating a notification based on the chemical composition. Figure below depicts wireless transmission between the intraoral device and a mobile device.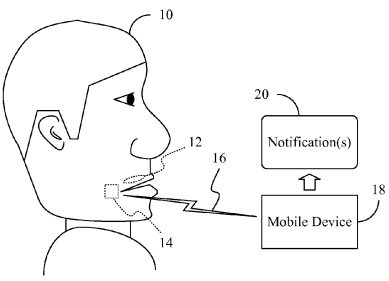 Facebook wins patent for user identification on multiple social media platforms
US patent 10,242,251 titled "Image Based User Identification Across Multiple Online Systems" discloses deep learning techniques to match a user across multiple online systems (social networks) based on the user image data (e.g. profile photo) and user textual information. Figures below illustrate matching user profiles across multiple online systems.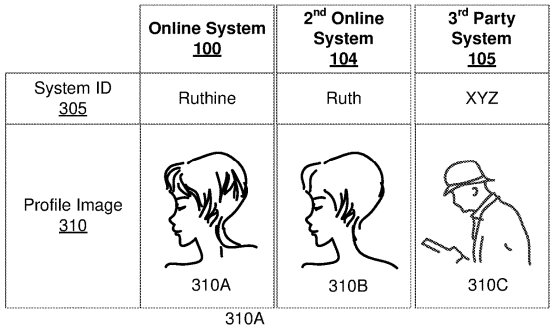 Amazon granted patent for creating "imaging narratives"
US patent 10,242,034 titled "Intelligent Selection of Images to Create Image Narratives" discusses programmatically determining collection of digital images related to each other and of interest to a user instead of the user having to manually search and locate the images to view. Figure below illustrates a GUI displaying data related to an exemplary image narrative.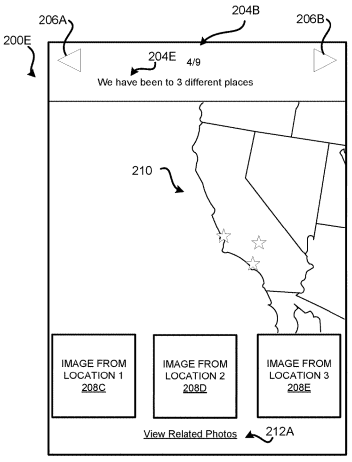 Qualcomm secures patents for wireless charging of vehicles and image stitching
Qualcomm's US patent 10,239,415 titled "Base Side Vehicle Identification Using Vehicle Controller Switching Frequency" discloses wireless transfer of energy to a vehicle based on a ripple frequency on a transmitter coil circuit and a switch mode controller frequency in the vehicle. Illustration below offers a glimpse of base side vehicle pad identification for wireless charging.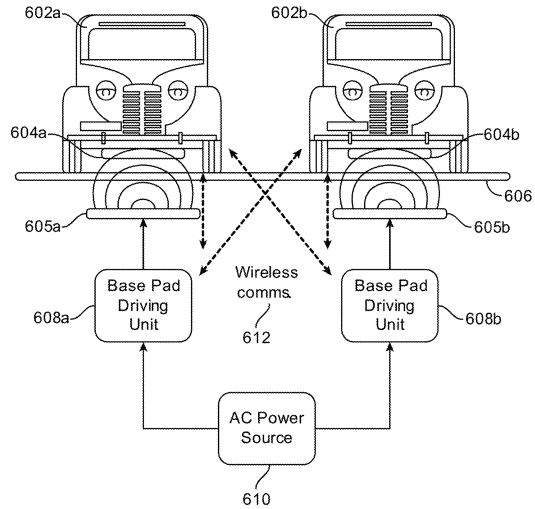 The US patent 10,244,164 titled "Systems And Methods for Image Stitching" describes a method of combining an image received from a first camera with an image received from a second camera based on determined warp vectors. Figures below illustrates the steps in the method and an example of static seam and dynamic warp.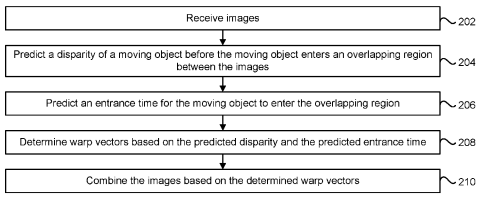 Apple receives patents for virtual digital assistant interface and determining mobile device location
Apple's patent 10,241,752 titled "Interface for a Virtual Digital Assistant" discusses obtaining information item from a user speech input and displaying the information item fully or partially in a display region along with display assistant object in an object region of the display. Figure below shows a display of the digital assistant displaying an object and information.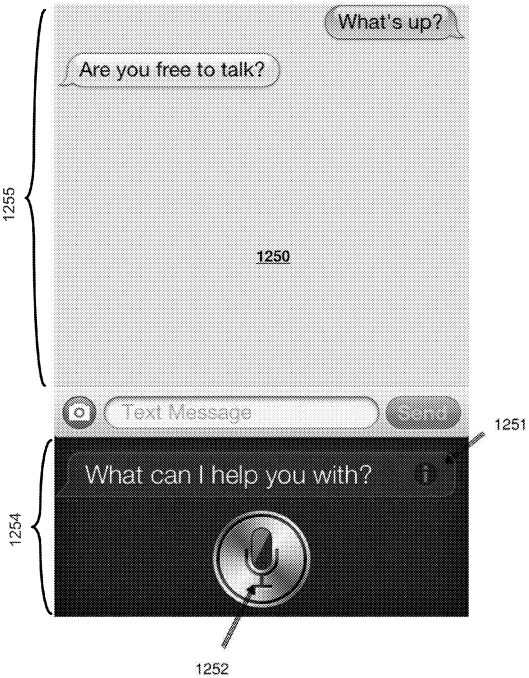 US patent 10,244,360 titled "Determining Location of Mobile Device using Sensor Space to Physical Space Mapping" discloses determining location of a mobile device using signal strength from a Wi-Fi or via sensor measurements. Figures below illustrate floor plan in physical space with identified physical locations and a method of determining the location of a mobile device.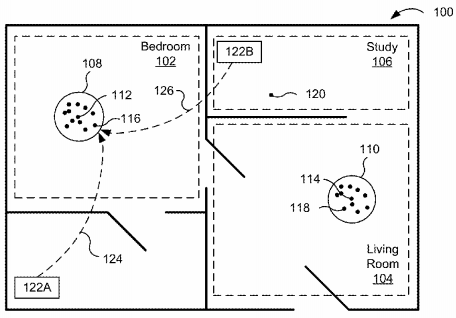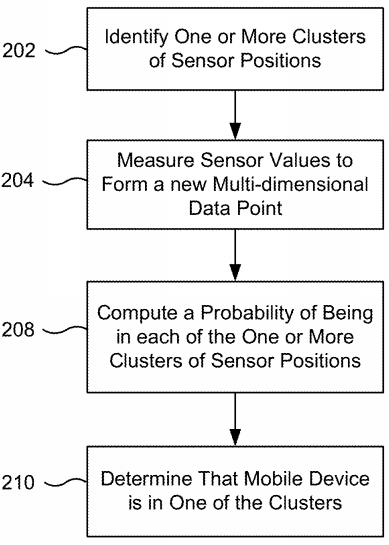 Google wins patents related to location-based content consumption and user interface for energy-consuming systems
US patent 10,242,029 titled "Dynamic Display of Content Consumption by Geographic Location" relates to displaying online media content based on geographic location of a user. The figures below illustrate display of content consumption by geographic location and a user interface for dynamic display of content consumption by geographic location.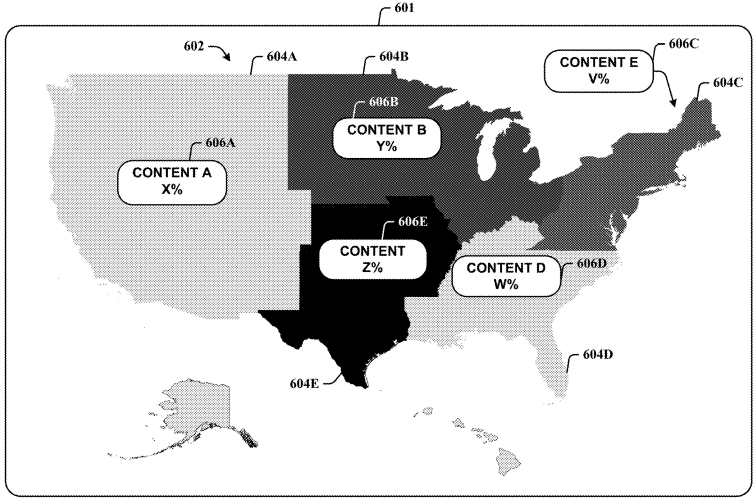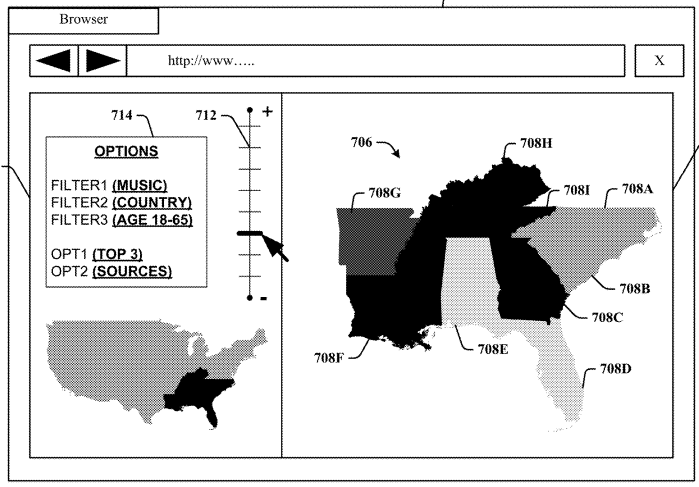 US patent 10,241,482 titled "Thermostat User Interface" discloses a user interface that is visually pleasing, approachable, and easy to use while also providing ready access and intuitive navigation within a menuing system capable of receiving a variety of different types of user settings and/or control parameters. The figures below illustrate the patented idea.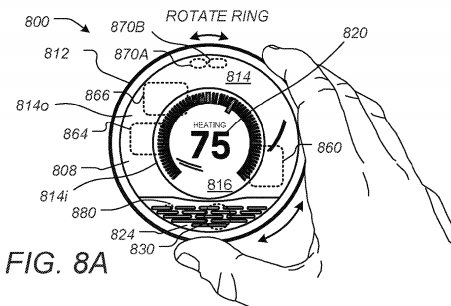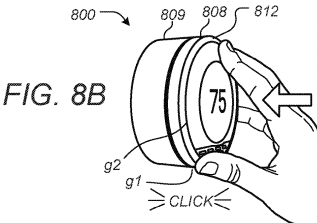 Medtronic receives patent for an interventional medical system and a surgical procedure
US patent 10,238,864 titled "Interventional Medical Systems and Associated Tethering Assemblies and Methods" discloses a system having an implantable medical device, a delivery catheter, and a tethering assembly for deploying the device at the implant site. Figure below illustrates a method for deploying an implantable medical device via a delivery catheter.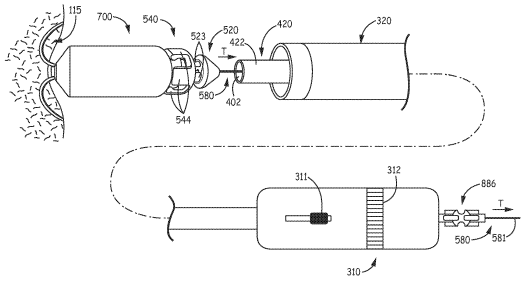 US patent 10,238,448 titled "Surgical Devices and Mechanisms" relates to an ablation device with a flexible neck used to create lesions on the heart surface. Figure below shows the device.


Boston Scientific obtains patents for a brachytherapy device and an embolic coil delivery device
US Patent 10,238,891 titled "Device and Method for Improving Brachytherapy" describes a stent for delivering focalized radiation to cancer sites. Figure below depicts the device along with radioactive particles to be delivered.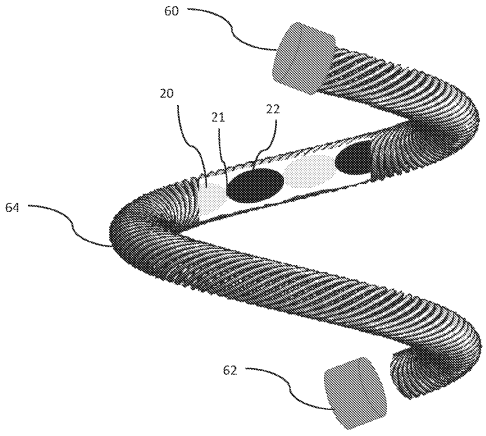 US Patent 10,238,396 describes the design, manufacturing methods, packaging, and use of an embolic coil delivery assembly. Figure below depicts the delivery device with a tip designed to carry several embolic coils.

Merck patents non-metallic pigments having metallic properties
Non-metallic laminar interference pigments disclosed in Merck's patent 10,240,045 show metallic properties and comprise a high-refractive layer and an outer layer consisting of graphite/graphene. The patent describes the methods of making such pigments and their use in paints, inks and other coating applications.
Roche wins patent for drug delivery device
US patent 10,238,795 describes an infusion device that has an in-built pump for delivery of therapeutic fluid. The device is portable, manually-powered, and skin-securable. Figure below illustrates the components of the device.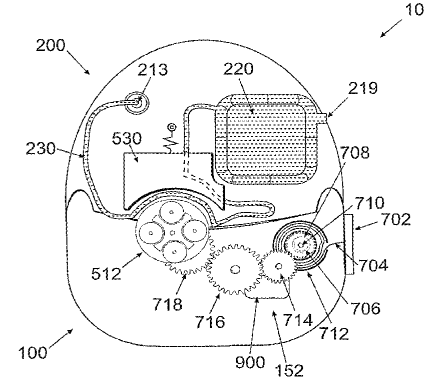 Novartis receives patent for contact lens mounting speculum
US patent 10,238,285 was awarded for a speculum used to support the contact lenses while mounting it during vitreoretinal surgery. The speculum may be used with different patients, speculum blades, contact lenses, and various lens mounting positions.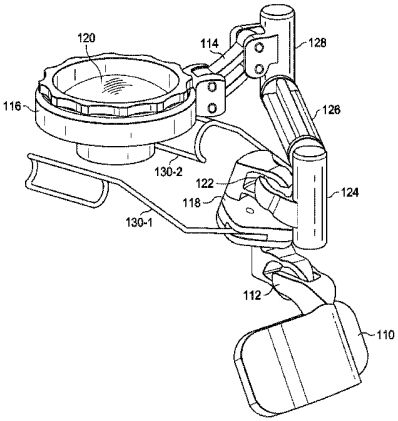 Johnson & Johnson obtains patent for an aerosol misting device
US patent 10,239,085 details a handheld misting device designed to be used with cosmetic and general health care liquids. The design of the device allows it to be replenished without significant build-up of liquids on the horn. Figures below are a schematic representation of the device.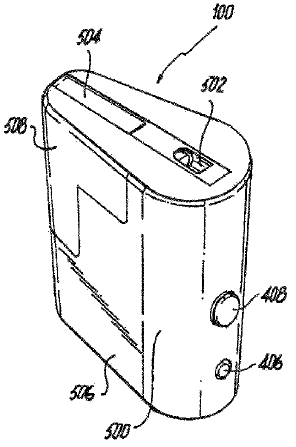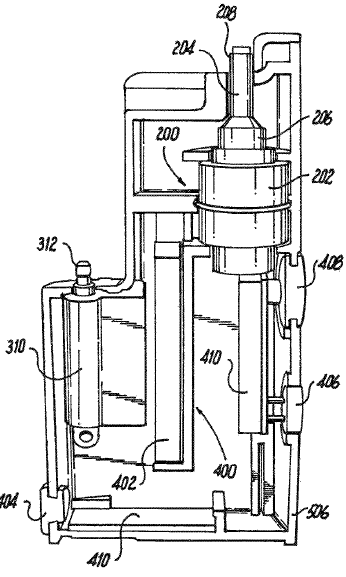 Pfizer secures patent for pre-moistened wipes
US patent 10,238,704 discloses pre-moistened sheets for anal and rectal cleansing. The moistening solution includes hamamelis water, which allows effective cleansing but does not cause skin irritation.
Abbott awarded patent for an intravascular stent
US patent 10,238,513 discusses an expanded tubular stent with having the pattern shown in the image below. The cylindrical rings and undulating links in the stent permit it to be tightly compressed or crimped onto the delivery catheter and preventing relative movement.
Did you like this piece of content? We would love to hear your thoughts! Leave a reply below to let us know which companies you would like to see us follow, and any other suggestions you might have. Be sure to subscribe to our blog to stay up to date with the latest information on patents, applications, and more.