Facebook secures patent for a wearable haptic device. Read about this and other recently published patents.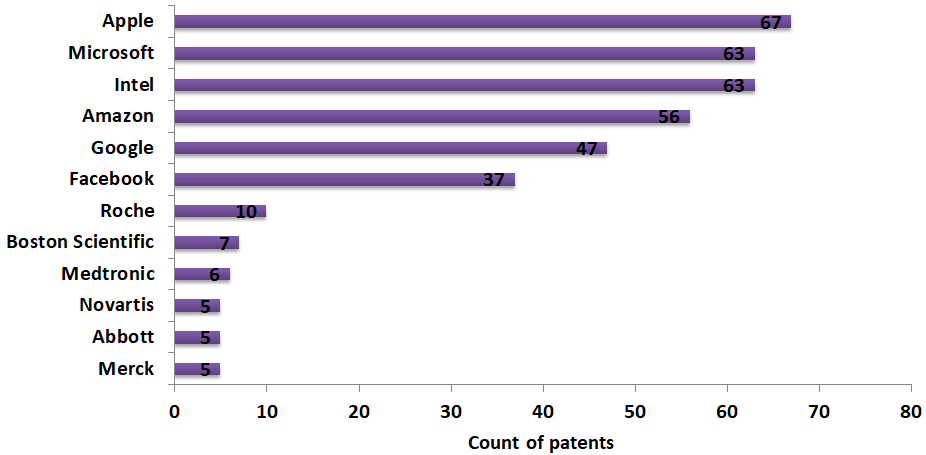 In this post, we take you through some of the recent patents from Apple, Facebook, Microsoft, Intel, Amazon, Google, Medtronic, Boston Scientific, Roche, Merck, Abbott, and Novartis.
Apple receives patents for wellness aggregator and media playback device
US patent 10,313,506 discusses aggregating received wellness data from various sensors in a user device and sharing the wellness data with friends, relatives, caregivers, healthcare providers, or the like. Figures below illustrate interfaces displaying aggregated wellness data of the user and other users.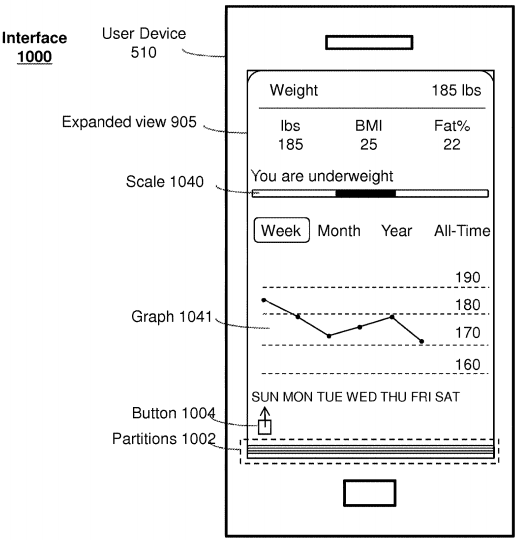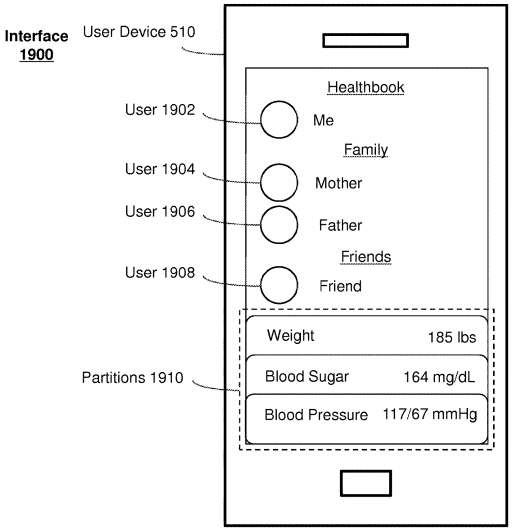 US patent 10,313,761 pertains to a playback of media item on one device and resuming playback of the media item on other devices. The figure below illustrates a new playback record presented as a notification on a display of a client device.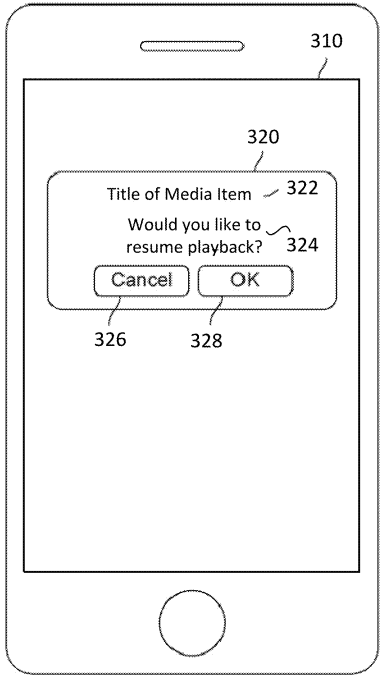 Facebook secures patent for a wearable haptic device
US patent 10,310,608 discloses a wearable device with actuators and control device for providing force or haptic feedback to a user in real-time. The feedback is provided when the user interacts with virtual objects that are rendered on a head-mounted display. Figure below depicts a wearable accessory designed to transduce force feedback.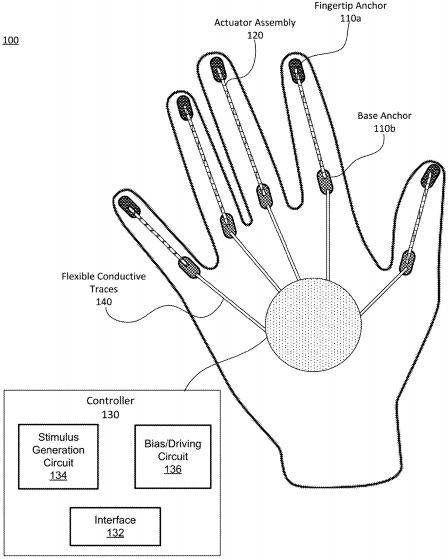 Microsoft bags patent relating to reduced user authentication inputs
US patent 10,313,357 discusses determining user travel plans in future time by analyzing transportation data or event data in user email and refraining from increasing authentication requirements while the user is travelling. Figure below illustrates a user interface to inform that heightened authentication is not required.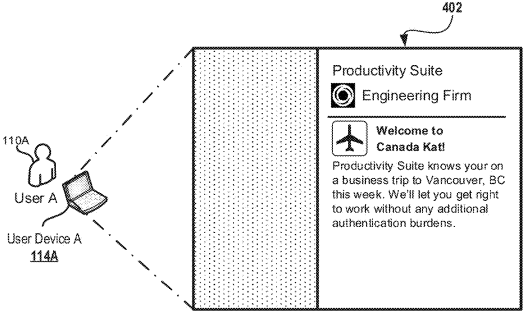 Intel patents parking management system and HMD system
US patent 10,311,723 discloses a system for managing parking of vehicles in fixed or variable sized parking spaces based on occupancy data collected from a plurality of sensors. Illustration depicts an overview of the smart parking management system.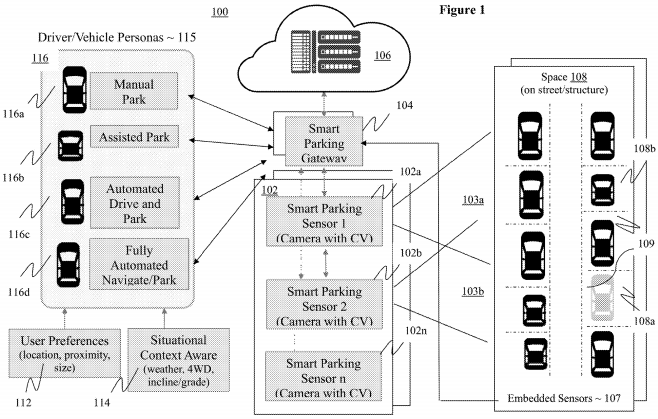 US patent 10,311,641 describes a head mounted display (HMD) system that identifies a change in virtual camera orientation based on a saccadic movement state of a wearer and accordingly increases a virtual walkable space associated with a rendered environment. Illustrations below show a set of scene renderings.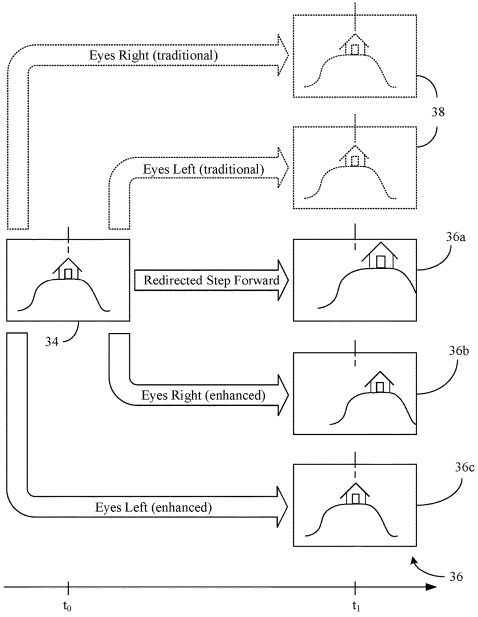 Amazon wins patents relating to distributed production of items using autonomous vehicle and identifying trending contents for users
US patent 10,310,499 discloses an autonomous vehicle configured to retrieve materials from local sources, manufacture items using the materials, and then deliver the items when ordered by customers. Figures below illustrate orders placed at different locations that are automatically accessed by the autonomous vehicles.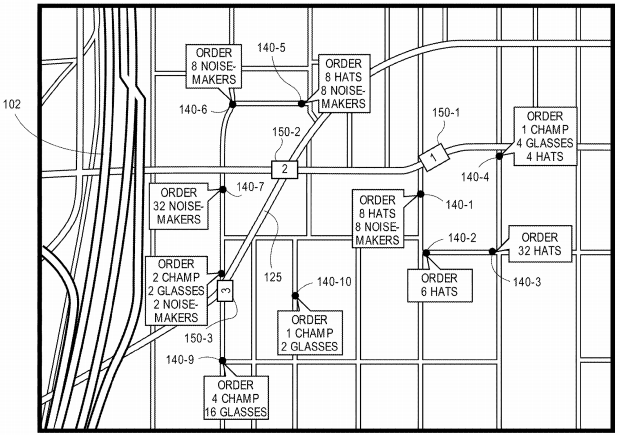 US patent 10,311,362 describes identifying and recommending trending contents to a user based on number of requests for the content, user history, user information and associating the identified content with a threshold level of popularity and user interests before recommending.
Google awarded patent relating to transition controlled e-book animations
US patent 10,310,715 describes an input capturing module that receives a transition input for controlling transition animation of the object performed during transition from one page of the e-book to another page of the e-book. Figure below illustrates an example of page advance transition controlled animation.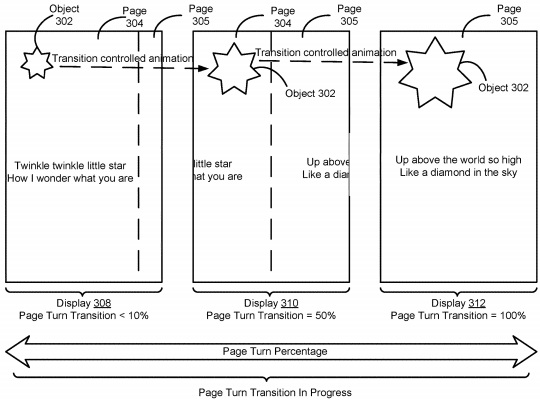 Medtronic wins patents for a telemetry system and an infusion device alerting system
US patent 10,307,600 relates to a user system that interacts with an implantable medical device and has a coupled input device to generate local events by acquiring information from the device to assess its operation and a patient's device monitoring history. Figure below illustrates the system interacting with the implanted medical device.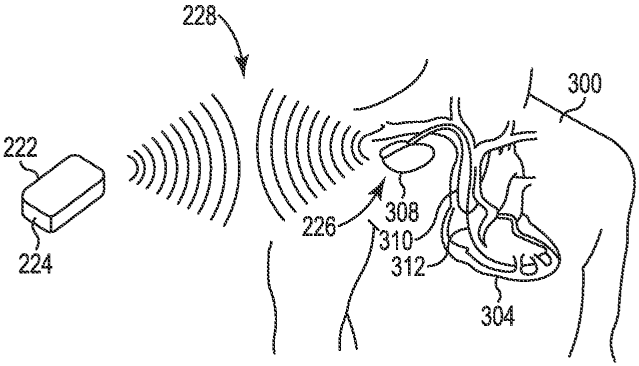 US patent 10,307,535 discloses an infusion system that alerts a user by obtaining physiological condition such as the amount of interstitial fluid glucose level and pre-emptively alerting a user via user interface based on the homeostasis metric indicative of the expected glucose level of the user consuming additional carbohydrates or engaging in physical activity that would influence the user's glucose level. Figure below illustrates the fluid infusion device.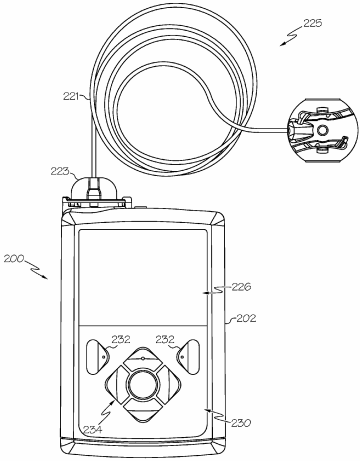 Boston Scientific patents artificial sphincter cuff
US patent 10,307,236 describes an artificial sphincter cuff having an inflatable chamber and a backing and is used to treat incontinence in patients. Figure below illustrates the artificial sphincter system.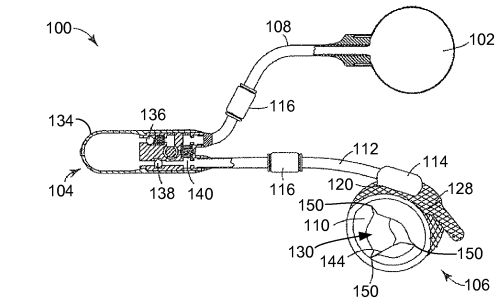 Roche receives patent for an insulin dosing device
US patent 10,311,209 discloses a device and method of providing instruction to a patient regarding the dosing of insulin. Figures below illustrate screens capable of being displayed by the device.

Merck obtains patent for synthesizing benzoquinazolinone compounds
US patent 10,308,633 reveals the process for preparing substituted aryl methyl benzoquinazolinone compounds including an alkylation step involving certain compounds whose structure is disclosed. The synthesized compounds can be used to treat Alzheimer's disease.
Abbott awarded patent for vitrectomy surgical apparatus
US patent 10,307,291 presents a pneumatic vitrectomy apparatus used during ophthalmic surgical procedures that has a controller configured to monitor pressures encountered and alter cut valve timing based on pressure conditions. Figure below illustrates the valve and sensor assembly of the apparatus.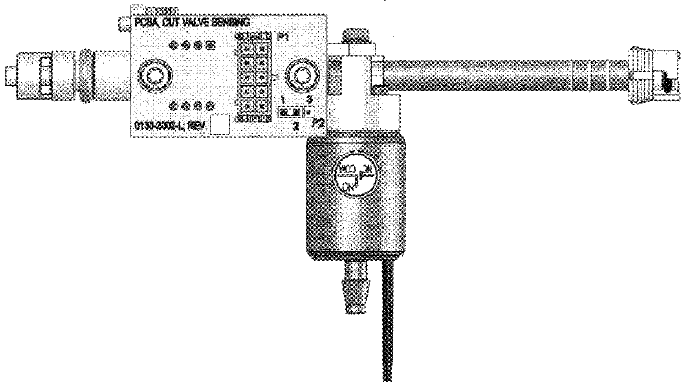 Novartis receives patent for a silicone hydrogel contact lens
US patent 10,308,835 describes the method for making a silicone hydrogel contact lens having a cross-linked hydrophilic coating.
Did you like this piece of content? We would love to hear your thoughts! Leave a reply below to let us know which companies you would like to see us follow, and any other suggestions you might have. Be sure to subscribe to our blog to stay up to date with the latest information on patents, applications, and more.