Microsoft bags patent related to mixed reality device. Read about this and other recently published patents.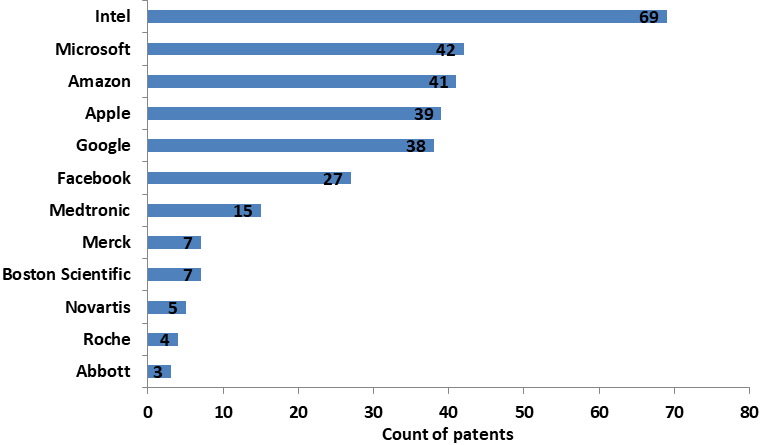 In this post, we take you through some of the recent patents from Microsoft, Google, Amazon, Intel, Facebook, Apple, Medtronic, Boston Scientific, Abbott, Roche, Merck, and Novartis.
Microsoft bags patent related to mixed reality device
US patent 10,325,409 titled "Object holographic augmentation" discusses classifying a real-world object based on image data and identifying a software application associated with the classification. The software application is executed on the mixed reality device in association with the real-world object, as shown in the figure below.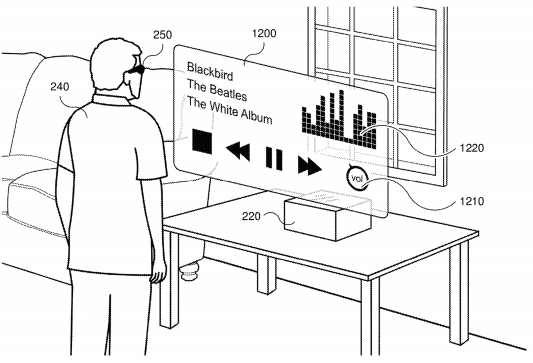 Google wins patent related to providing actionable content to a computing device based on user actions
US patent 10,326,820 discloses a method for identifying content accessed by a user on a device that is likely actionable on another device, and providing the actionable content for use to the other device based on a confidence level that the actionable content is of interest to the user. Figures below depict actionable content on web page in a first device provided to a mobile application on a second device.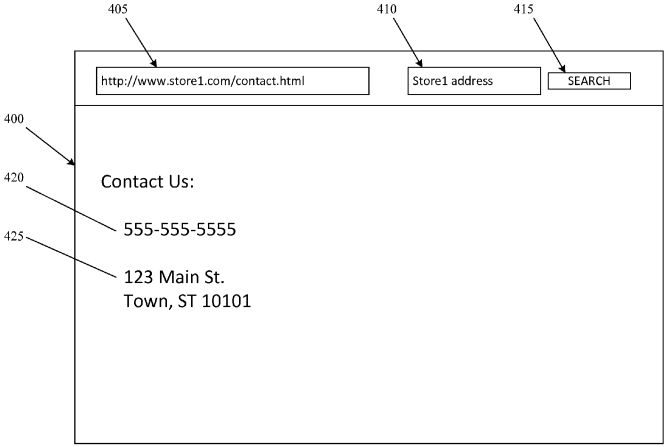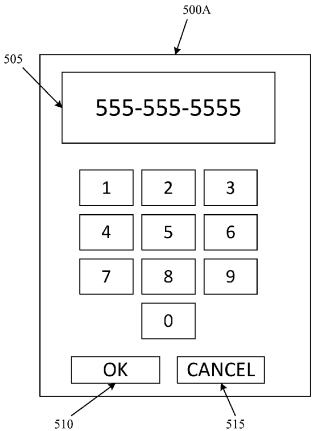 Amazon obtains patent for UAV based surveillance as a service
US patent 10,322,801 describes performing a surveillance action at a property of an authorized party by imaging the property before or after the package is being delivered using a UAV. Figure below illustrates an environment where the UAV delivers the package and provides surveillance as a service.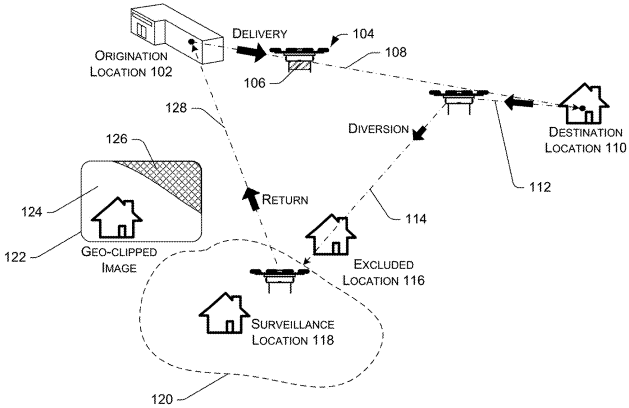 Intel receives patents for a networked drone swarm cargo system
US patent 10,324,462 describes a networked drone swarm system to increase cargo capacity that includes a parent drone, which receives support platform balance information, and a child drone and a replacement drone configured to join plurality of drones during flight. Illustration below depicts a system and a replacement drone.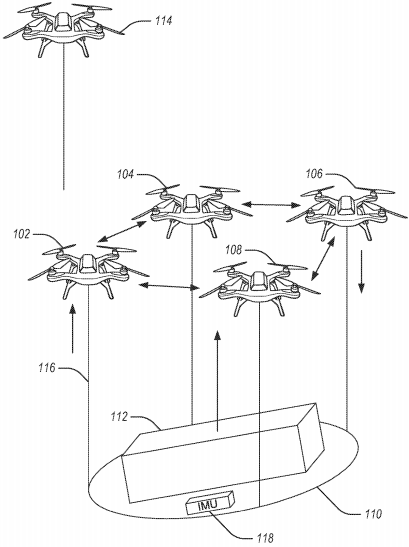 Facebook patents techniques for animating stickers with sound
US patent 10,325,395 discloses techniques for animating stickers with sound by animating a selected image based on an energy level of an audio input using a set of animation frames associated with the selected image and presenting the animated image concurrently with the audio input in user interface as shown below.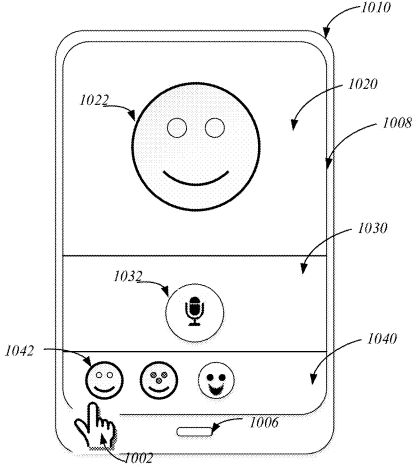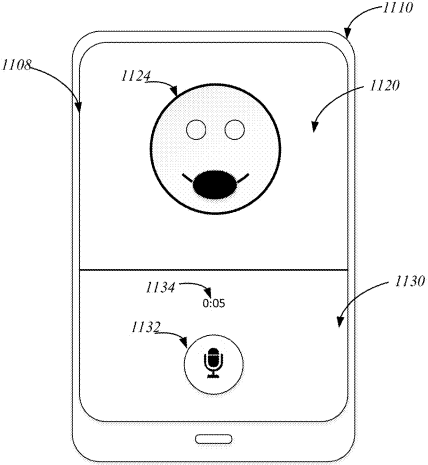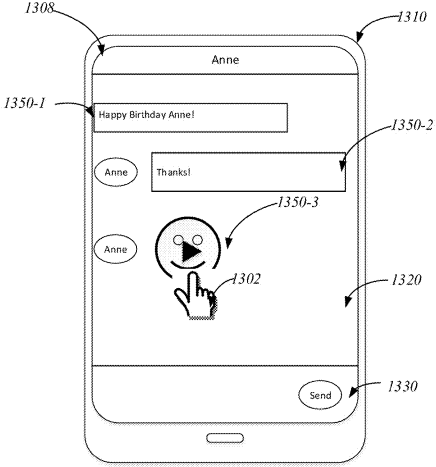 Apple receives patent for capturing images at multiple resolutions
US patent 10,326,950 reveals an imaging device that captures images at multiple resolutions. The figure below illustrates image sensor having a plurality of sensing elements and a control circuit image sensor that captures images at multiple resolutions.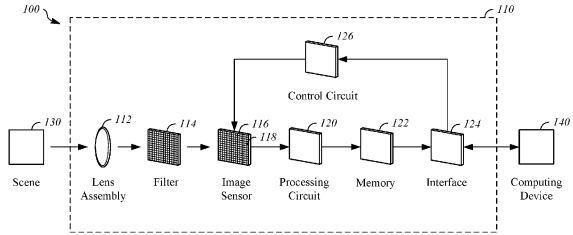 Medtronic wins patents for flagging arrhythmia and genital nerve stimulation
US patent 10,321,823 titled "System and Method to Flag Arrhythmia Episodes for Urgent Review" discloses a method of monitoring an electrocardiogram (ECG) signal of a patient, detecting rhythm abnormalities, collecting ECG samples with respect to detected abnormalities and communicating flagged ECG samples to an expert for urgent review. Figure below illustrates the long-term ECG monitoring and treatment system.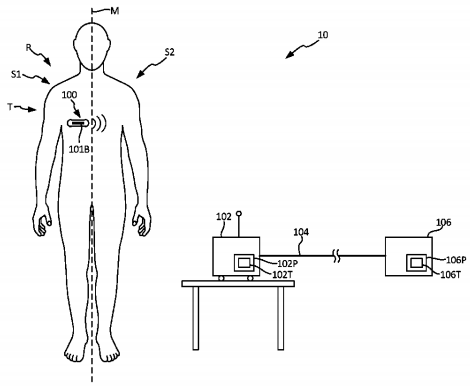 Another US patent 10,322,282 titled "External Stimulation Therapy for Dorsal Genital Nerve Stimulation" relates to a system having electrodes to sense the presence of wetness caused by urine leakage, a moisture absorbing pad, and a stimulation generator to deliver external stimulation to a genital nerve of a patient to control or alleviate urinary or fecal incontinence. Figure below shows the external stimulation delivery system.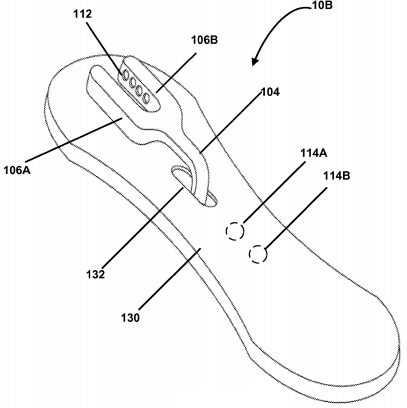 Boston Scientific receives patent for hydrodynamic catheter system
US patent 10,321,932 describes a direct stream hydrodynamic catheter system used for the removal of thrombus, lesions and for the infusion of drugs, lysing fluids and the like into a blood vessel. Illustration below depicts the hydrodynamic catheter system with all its components.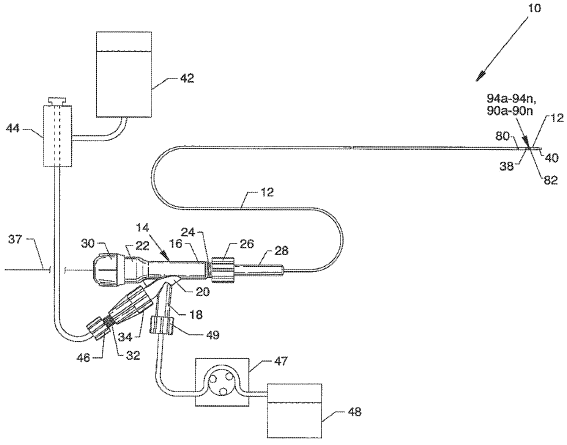 Abbott bags a patent for an optical illumination system
US patent 10,324,041 discloses an optical illumination system that uses lateral illumination for bead detection in digital assays. The system has a light source, a single filter positioned to receive reflected light from a sample as well as output from the sample in the detection vessel, and a detector for receiving a portion of the reflected light and the output. Image below shows the optical illumination system of the invention.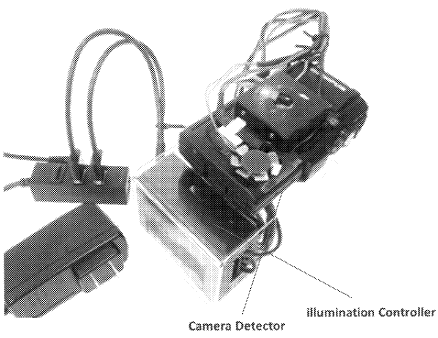 Roche obtains patent for multispecific antibodies
US patent 10,323,099 presents multispecific antibodies having modified heavy chains with a common light chain variable domain. The invention also relates to methods for the manufacture of such antibodies and their use.
Merck awarded patent for anti-RSV antibodies
US patent 10,323,079 discloses monoclonal antibodies that target human respiratory syncytial viruses, and nucleic acids encoding them. These antibodies can be used in diagnostic, prophylactic, and therapeutic applications as well as passive immunotherapy agents in infants and the elderly.
Novartis patents UV-absorbing compounds
US patent 10,322,993 reveals the structure of water-soluble dimethyl acetal-containing compounds capable of absorbing ultra-violet (UV) radiation and high-energy-violet (HEVL) radiation. The use of such compounds for making hydrogel contact lenses capable of blocking UV radiation and violet radiation with wavelengths from 380 nm to 440 nm is also described.