Microsoft bags patent for environmental control via wearable computing system. Read about this and other recently published patents.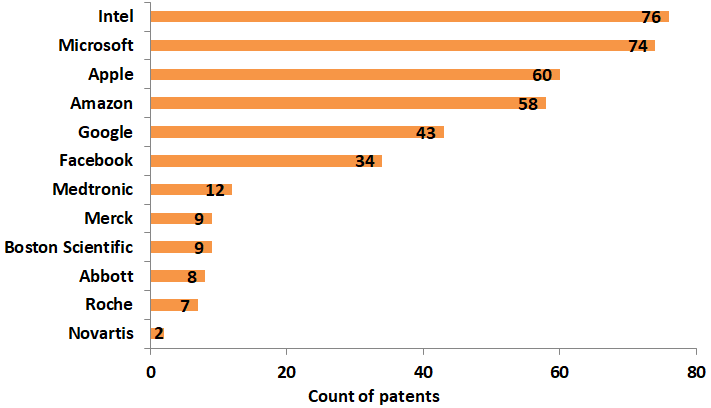 In this post, we take you through some of the recent patents from Microsoft, Facebook, Intel, Google, Amazon, Apple, Medtronic, Boston Scientific, Roche, Abbott, Merck, and Novartis.
Microsoft bags patent for environmental control via wearable computing system
US patent 10,345,768 describes an HMD that presents AR images via see-through display and sends a command to control an environmental control system during the presentation of the AR image . The command triggers adjustment of an environmental parameter to enhance the presentation of the AR image. Figures below illustrate adjusting ambient light intensity of an environment via a remote-controlled window shade.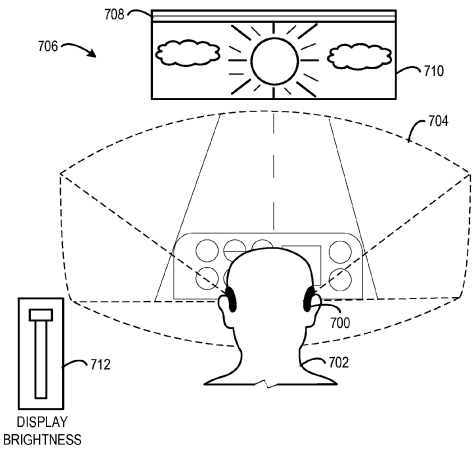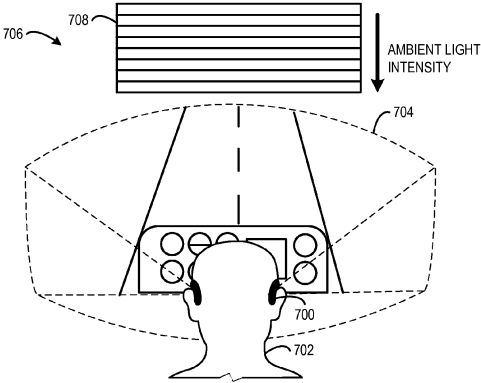 Facebook receives patent for a wearable haptic device to measure skin stretch
US patent 10,347,094 describes a wearable haptic device to record information about skin stretch perceived by a user when interacting with a real object. The device includes bearing mechanism and a feedback surface that simulates a force associated with interaction with the surface. Figure below depicts skin stretch calibration sensor on a user's finger.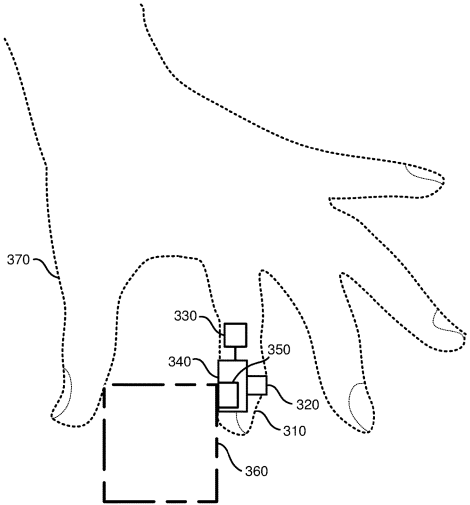 Intel acquires patents for an infant monitoring system and trusted vehicle messaging technique
US patent 10,342,464 discloses a system for monitoring infants that employs depth-sensing cameras to detect abdomen rise and fall, or lack thereof due to respiratory arrest during an infant's sleep. It also detects the infant rolling from a back-sleeping to a belly-sleeping position and trigger an alarm. Illustration depicts the monitoring system.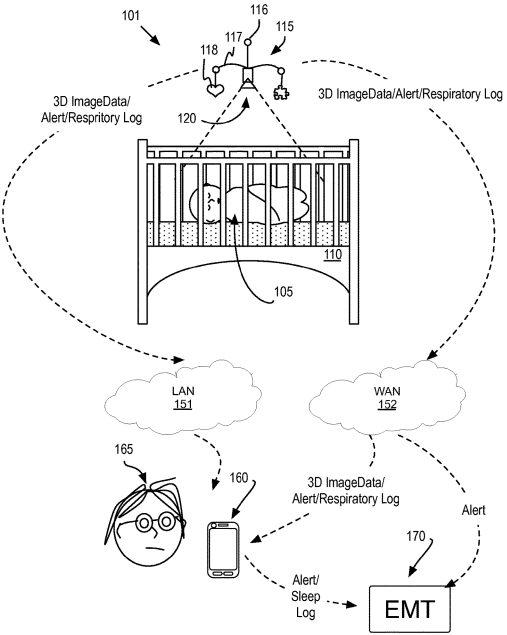 US patent 10,346,119 discloses a technique for trusted vehicle messaging that includes receiving a communication from internal or external communication system and composing a trusted message to be displayed on displays supported by a body of a vehicle in response to the received communication. Illustration depicts a trusted vehicle messaging system.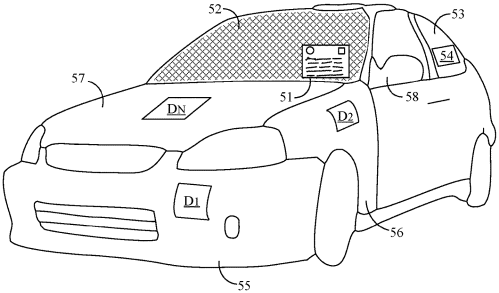 Google wins patents related to embedded applications in chat conversations and target audience suggestions in social network
US patent 10,348,658 discloses a method for displaying an embedded interface in a messaging application and enabling chat users to join or leave the embedded session by providing notifications in the chat conversation indicating that the embedded session is active. Figures below depict graphic representations of example user interfaces displayed by user devices.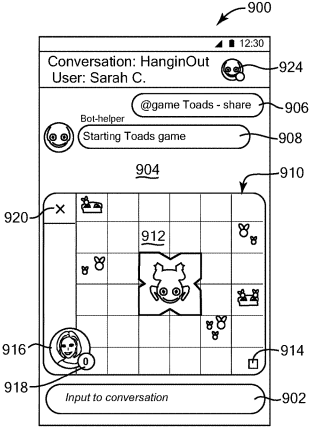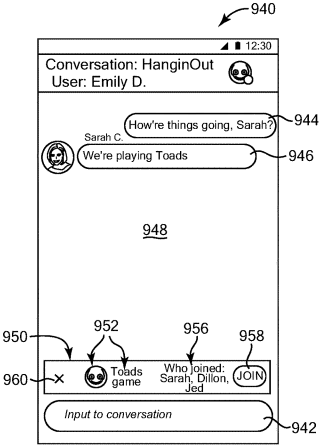 US patent 10,346,411 discloses a method for determining target recipients for sharing a user message based on ranking each recipient in the group of recipients by computing a relevance score with respect to message content and past interactions. Figure below illustrates an example target recipient's suggestion for a message.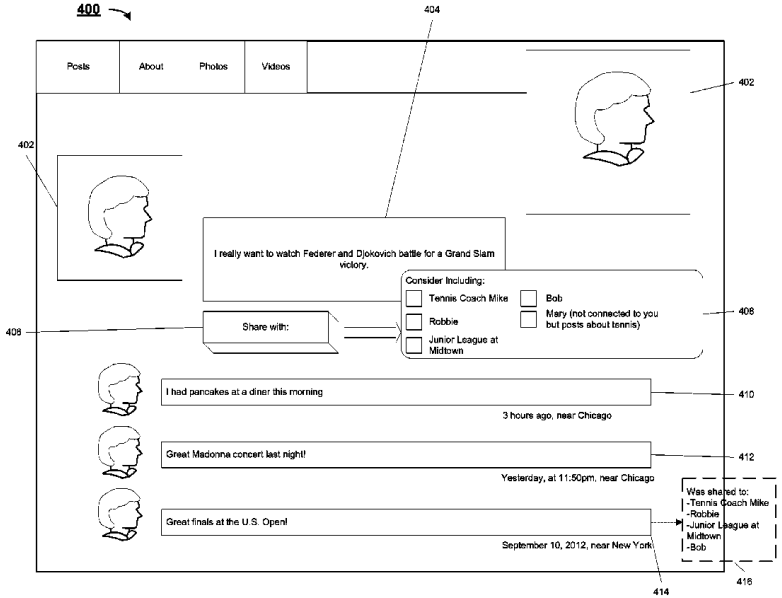 Amazon obtains patent for directed fragmentation of UAV
US patent 10,343,776 describes a UAV having a controller to determine a flight path and to control a flight operation. The controller develops release timing, a release location for the components based on the flight path, the flight conditions, and terrain topology information. Based on this, fragmentation of components is directed and controlled on detection of disruption in flight operation as shown below.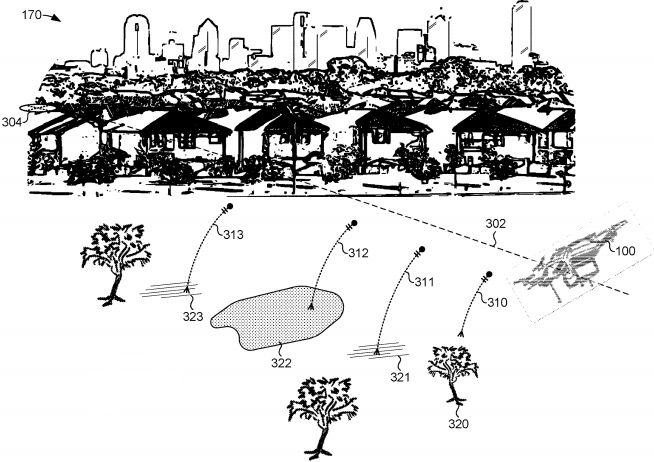 Apple patents AR device to warp images
US patent 10,347,050 discloses an AR device to warp images for determining a portion of an image of a real environment corresponding to an obstruction, applying a warping function to an area surrounding that portion to obtain a warped area, and displaying the warped area. Illustration depicts an example system diagram of AR device to warp images.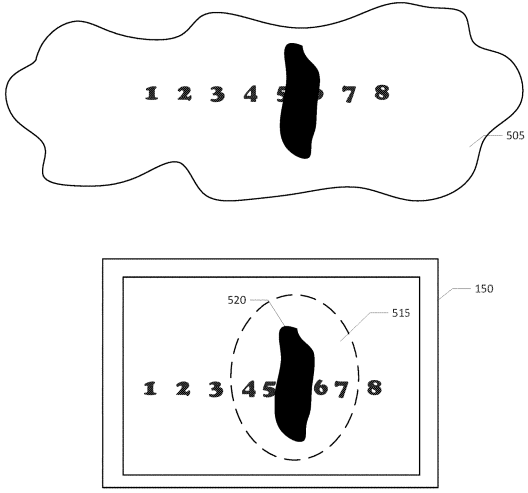 Medtronic wins patent for insulin delivery device
US patent 10,342,919 discloses an insulin delivery device comprising inlets for use with an injection and a wearable pump that allows the user to inject insulin into the user's body without the need to repeatedly puncture the user's skin with a needle. Figure below illustrates the delivery device installed to a user.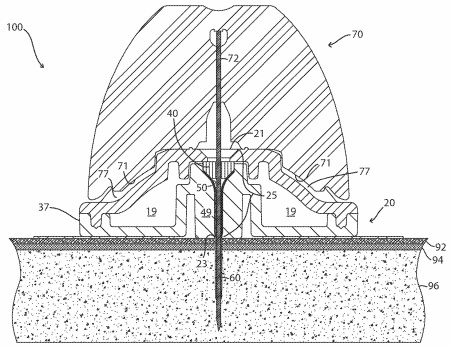 Boston Scientific patents anti-migration stent coating
US patent 10,342,684 presents a polymeric stent coating that includes a base layer and several protrusions extending outwardly arranged in a micro pattern thereby preventing the migration of the endoprosthesis. Figures below show the endoprosthesis and a cross-section of the device.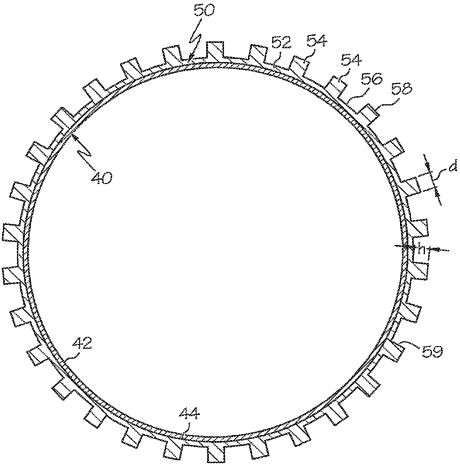 Roche bags a patent for a reagent container carrier with an RFID-orientation identification label
US patent 10,346,733 relates to a reagent container carrier comprising an RFID assembly, an optically detectable definition pattern defining the orientation of the carrier which is readable by an optical detection device and by a human operator. Figures below represent a reagent container carrier and an analyzer device.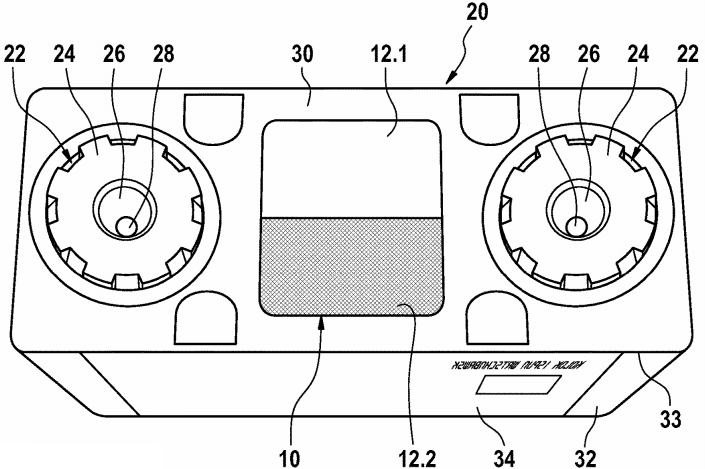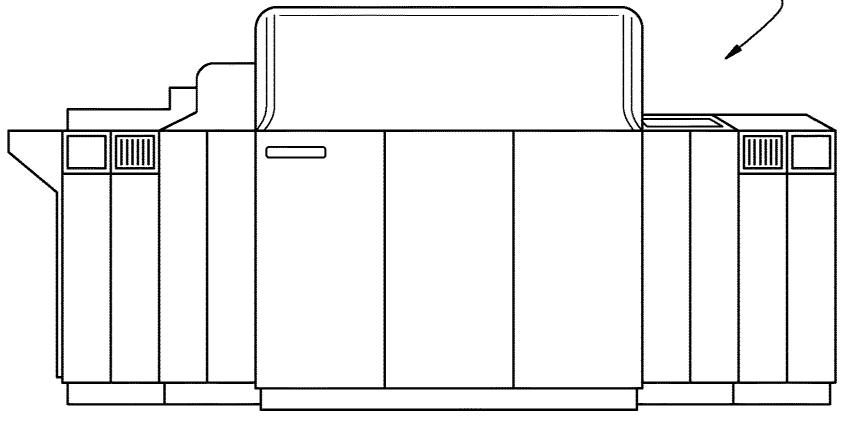 Abbott obtains patent for an introducer integrated with a transmitter assembly
US patent 10,342,489 describes an introducer integrated with a sensor and a transmitter for use in continuous or semi-continuous glucose monitoring systems. Figures below depict the overall assembly provided on an adhesive patch, the integrated introducer and transmitter coupled to the transmitter mount with the switch in an open and closed position.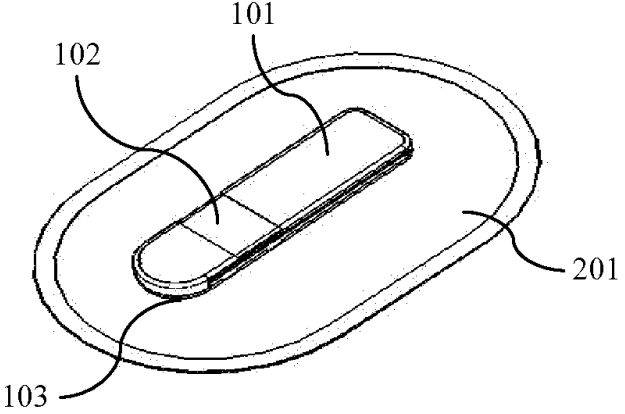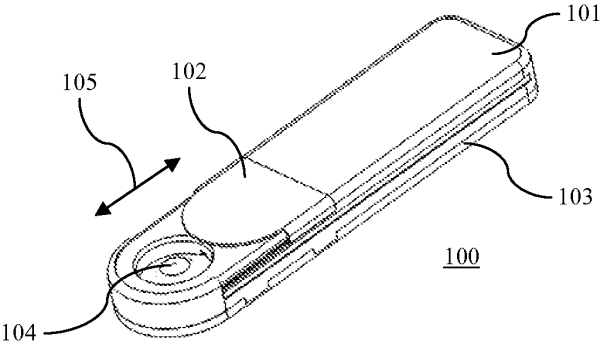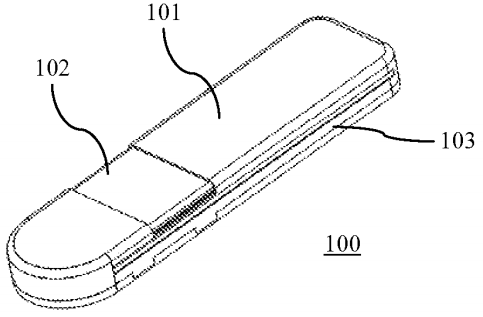 Merck patents combination salts for treating male infertility
US patent 10,342,826 discloses a combination of D-aspartic and L-aspartic acids or L-aspartic acid used alone to stimulate the procreative activity in the man by increment of spermatozoon number and motility.
Novartis patents method of encapsulating nucleic acid
US patent 10,342,761 reveals a method of encapsulating nucleic acid in a lipid nanoparticle host by intersecting one or more nucleic acid streams with one or more lipid streams. Figure below is an image obtained by cryo-electron microscopy illustrating the particle uniformity for siRNA encapsulated lipid nanoparticles.