Facebook receives patent for connecting caller and callee client devices in a synchronous video call.
Read
about this and other recently published patents.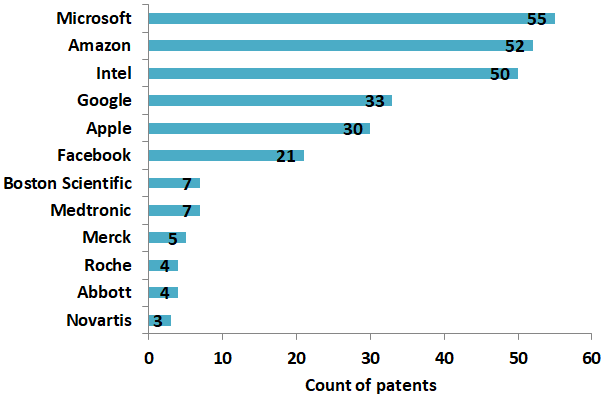 In this post, we take you through some of the recent patents from Microsoft, Google, Facebook, Intel, Amazon, Apple, Boston Scientific, Roche, Medtronic, Abbott, Novartis, and Merck.
Microsoft patents AR/VR bot infrastructure
US patent 10,366,522 discloses a VR/AR system that selects bots to inject into user's workflow based on user's emotional state, wherein the bots place relevant contents in the user's periphery in the VR/AR environment. The fidelity of the contents is increased if the user shows interest in the content. In the illustration below, the fidelity of chair increases as the user shows interest in the chair.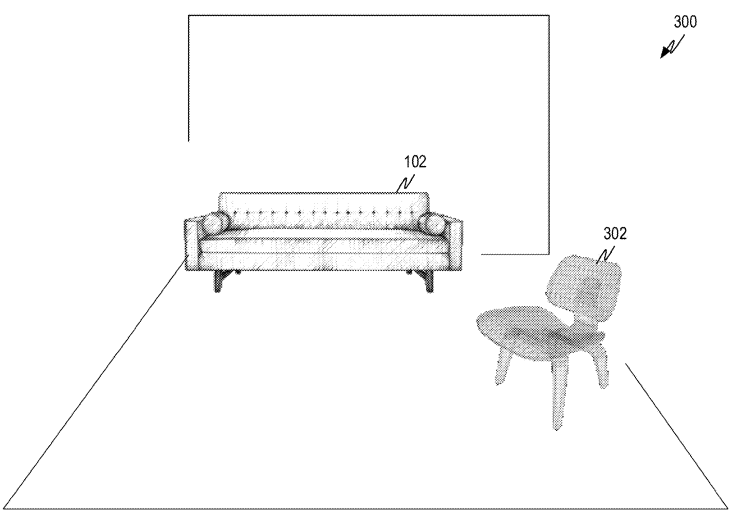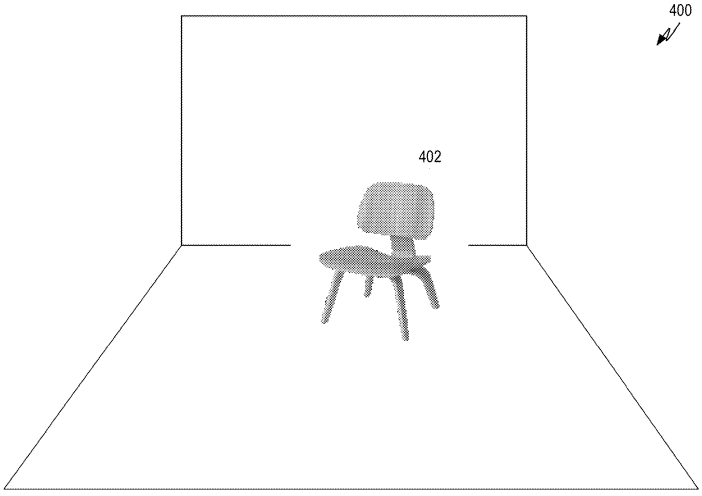 Google wins patent for dynamically adapting provision of notification output to reduce user distraction
US patent 10,368,333 discloses an automated assistant application that predicts a level of user engagement and determines whether to provide any output for a received notification based on the predicted levels of engagement. Figure below illustrates an example of how various notifications can be modified and presented to the user according to the predicted levels.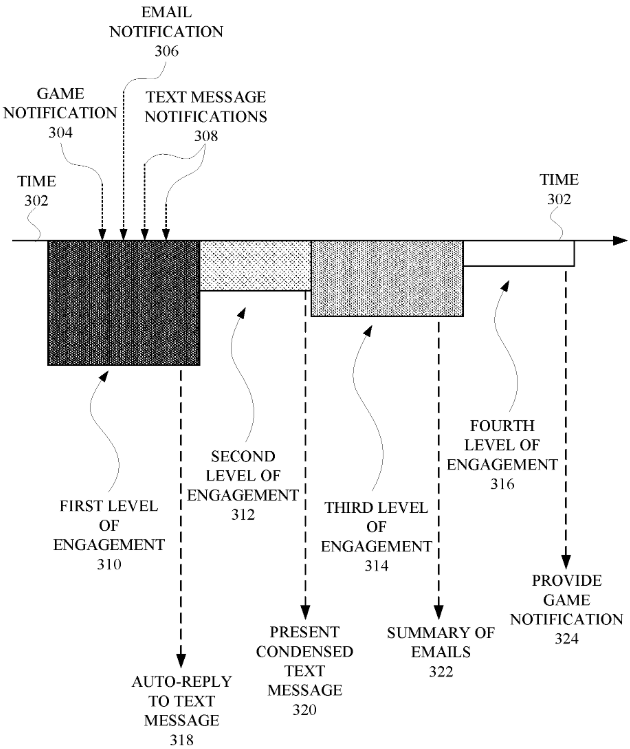 Facebook receives patent for connecting caller and callee client devices in a synchronous video call
US patent 10,367,122 discloses techniques for connecting two users in a call in an "answering window". If the callee does not answer the call, the calling application monitors to determine when the callee becomes available and notifies the caller. Figures below illustrate interfaces for informing a callee about the availability of a caller and toggling an answering window.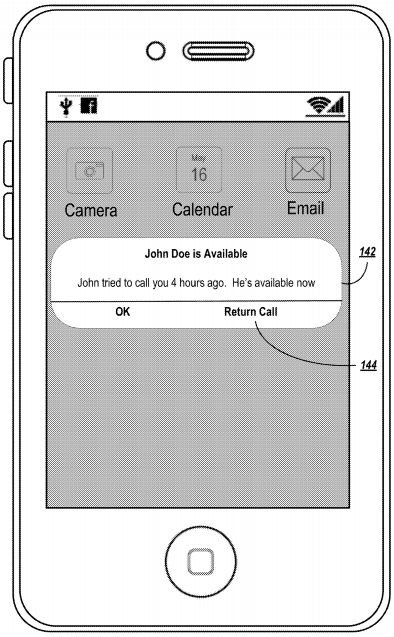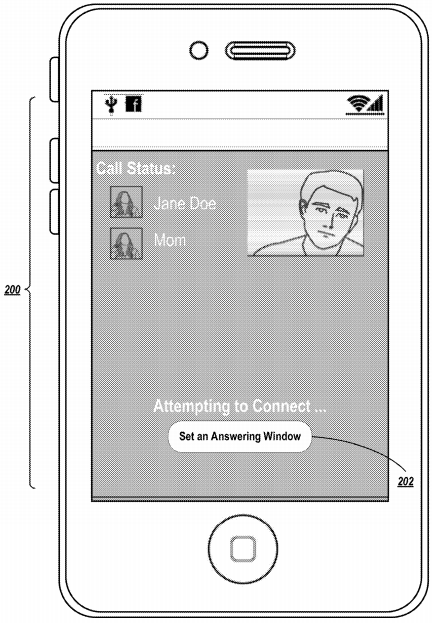 Intel receives patent for a system for adaptive provision of content based on user response
US patent 10,365,728 discloses an apparatus for adaptive provision of content that includes an adaptive content provision module to generate content from cameras and display to users, an analysis module to analyse user responses, and a control module to control the provision module to generate content based on user responses. Illustrations depict the system.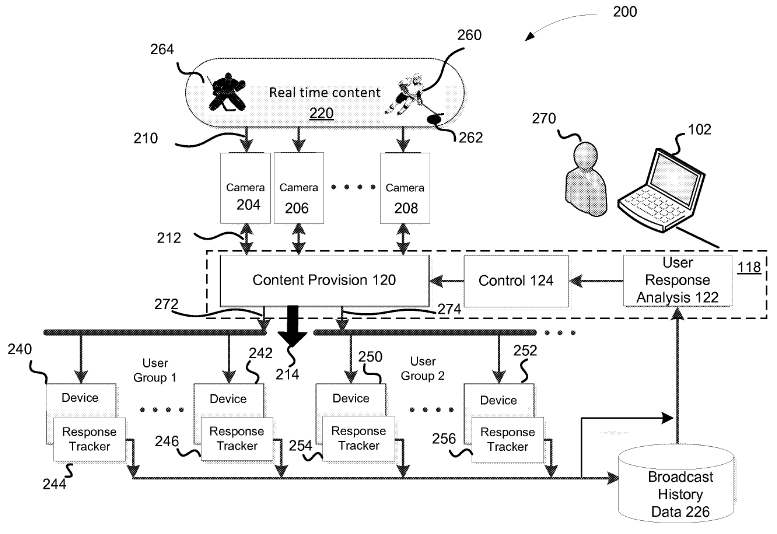 Amazon obtains patent for entity tracking for kiva robotic floors and determining highlights in a game spectating system
US patent 10,366,366 describes an entity monitoring safety feature in an inventory management system by receiving respective location information from the multiple drive units to track the entity and performing other tasks within the system. Figure below illustrates the entity monitoring safety feature in an inventory management system.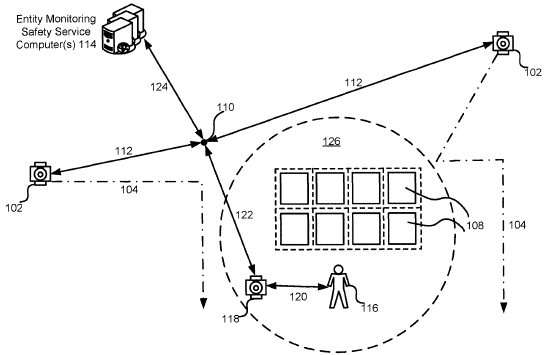 Apple secures patent for magnetic sensing for auto focus position detection
US patent 10,365,121 discusses a method for measuring position of a camera lens carrier moveable by an autofocus actuator based on measurement of a magnetic field resulting from the position sensor magnets. Figures below illustrate using a magnet to provide magnetic sensing for autofocus position detection.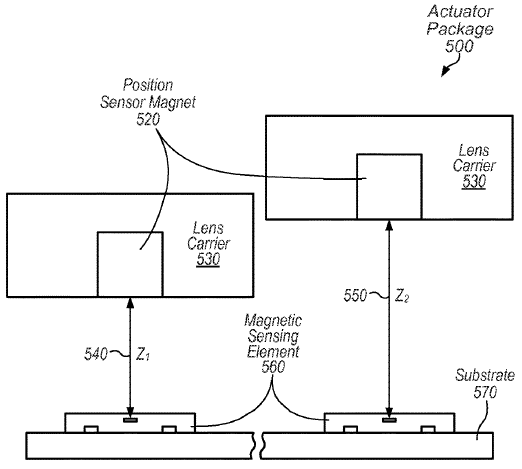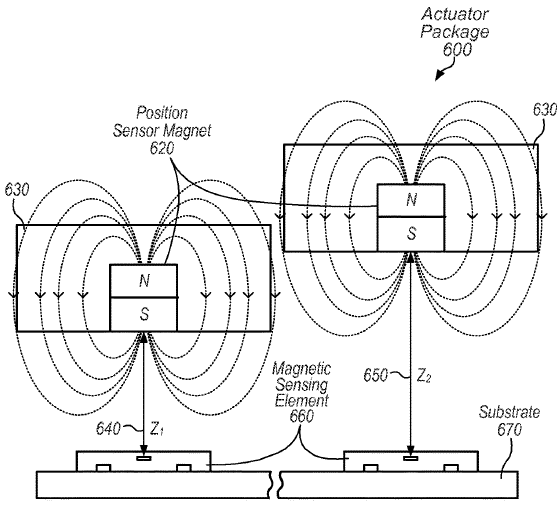 Boston Scientific acquires patent for a vaginal manipulator and an arteriotomy closure plug
US patent 10,363,065 relates to a vaginal manipulator having an elongate member that is insertable into the vagina of a patient and a concave portion to be engaged with a portion of the cervix or uterus of the patient to move the vagina, cervix, or uterus around for easier dissection and implant placement. The device is used for treating female pelvic prolapse and is depicted as disposed within the patient's body in the illustration below.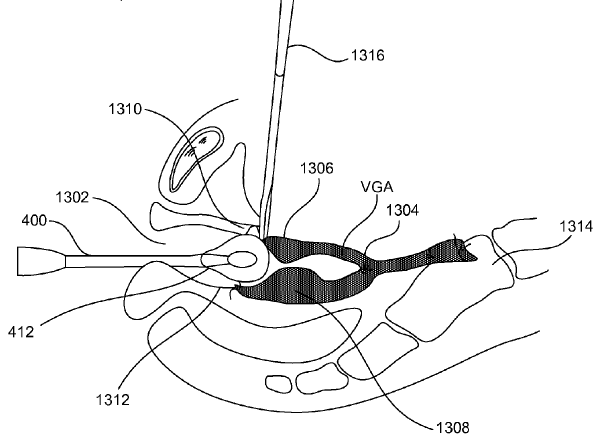 Another US patent 10,363,020 discloses a method of using a composite plug for arteriotomy closure within a puncture tract by providing hemostasis at the blood vessel puncture site for procedures such as percutaneous access to prevent bleeding and hematoma. Figure below shows the arteriotomy closure plug during delivery.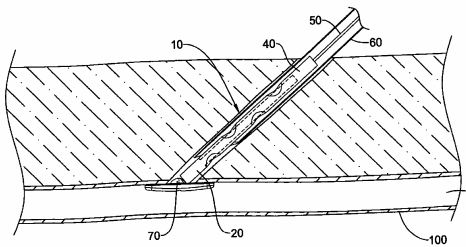 Roche obtains a patent for a nanopore forming method in an electrochemically etchable 2D material
US patent 10,364,507 relates to a method for making nanopores in thin nanopore membranes of transition metal dichalcogenides that enables accurate and controllable pore formation with sub-nanometer precision. The nanopore membranes are used in molecular sensing devices for sensing of biomolecules such as DNA, RNA and proteins. Figure below is an illustration of the preparation of a freestanding MoS2 membrane ready for electrochemical formation of a nanopore.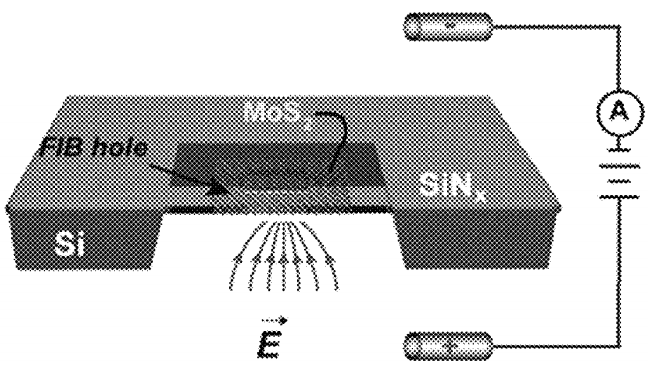 Medtronic patents a sinus dilation system
US patent 10,363,401 describes a minimally invasive, balloon-based sinus dilation system and outlines methods for dilating a portion of a patient's paranasal sinuses in the treatment of sinusitis and other disorders. Image below is the side view of the frontal sinus dilation instrument.

Abbott wins patent for a flexible patch for fluid delivery and monitoring body analytes
US patent 10,363,363 presents a wearable, conductive textile patch that includes a number of features for monitoring body analytes and delivering fluids to a body. The patch is depicted in the figure below and consists of single, patch-mounted system that monitors glucose levels of a diabetic person and provides appropriate doses of insulin in response to the glucose measurements.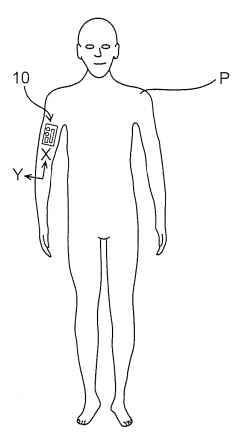 Novartis receives patent for colored ink for silicone hydrogel lenses
US patent 10,364,365 reveals an ink for making colored silicone hydrogel contact lenses. The ink comprises a pigment, a polymeric dispersant, a solvent and an actinically or thermally curable silicone-containing binder polymer including ethylenically unsaturated groups and segments derived from one silicone-containing vinylic monomer or macromere.
Merck awarded patent for MMP9 antibodies
US patent 10,364,296 discloses proteins that bind to MMP9 and comprise a fragment of a heavy chain variable region and a fragment of a light chain variable region of an antibody and are able to neutralize MMP9 activity thereby useful in the prevention and treatment of hyperproliferative disorders such as inflammation, autoimmune diseases, and cancers.