Apple bags patent for inductively chargeable earbud case. Read about this and other recently published patents.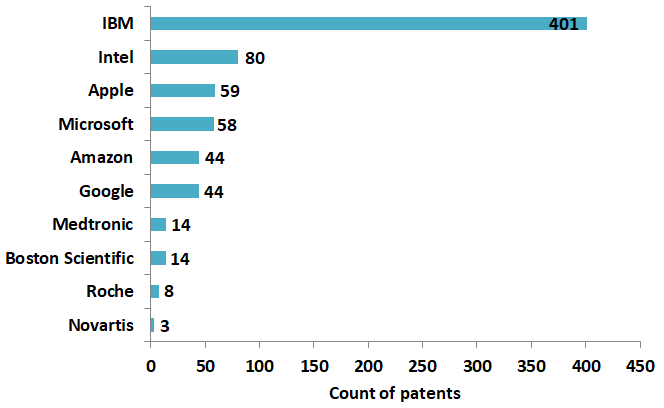 In this post, we take you through some of the recent patents from IBM, Amazon, Intel, Samsung, Microsoft, Apple, Medtronic, Boston Scientific, Roche, and Novartis.
IBM patents interaction with holographic image notification
US patent 10,394,317 discusses a method for providing interaction with holographic image notifications to a user, wherein the notifications are displayed on an electronic device as a holographic image along a secondary field of view as shown below.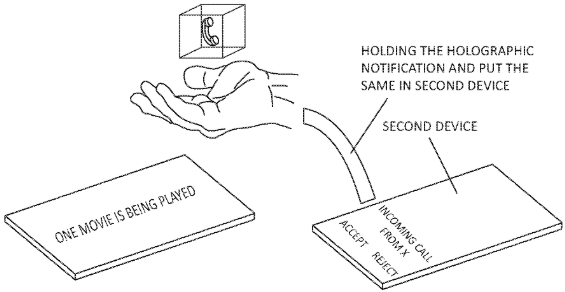 Amazon receives patent for electronic landing marker
US patent 10,395,544 describes an electronic marker that may provide an approach notification to enable people to understand and interpret actions by a UAV such as an intention to land or deposit a package at a particular location. Figure illustrates an environment that includes UAV delivery system and landing marker.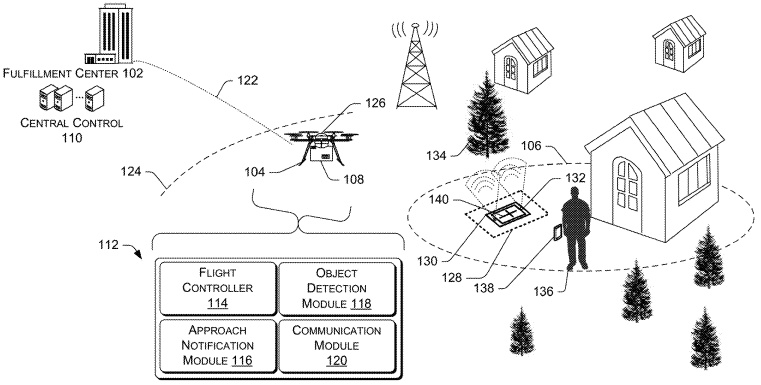 Intel obtains patents for natural language intent and location determination technique and a wireless docking technique
US patent 10,394,954 discloses a technique to infer a state and an intent of the user that includes parsing an unstructured, natural language input of the user, inferring a semantic meaning of the intent of the user, and determining a present or future user state that includes a location and a time, in which the intent may be fulfilled. Illustration depicts a network and device diagram.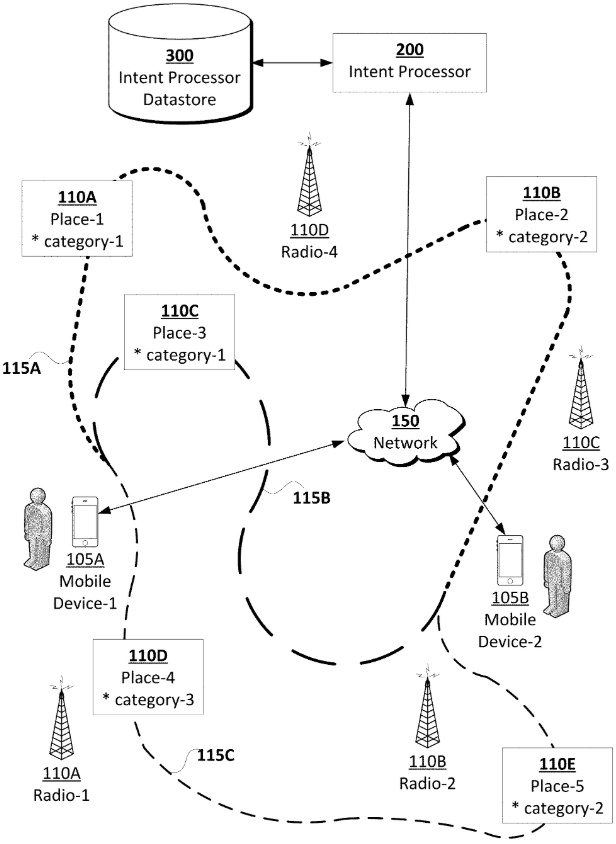 US patent 10,397,738 describes a technique for a mobile device that involves identifying possible devices to wirelessly dock using a ranging technique to identify a device that is at the shortest distance among the possible devices, and establishing a wireless dock. Figure illustrates a wireless docket system.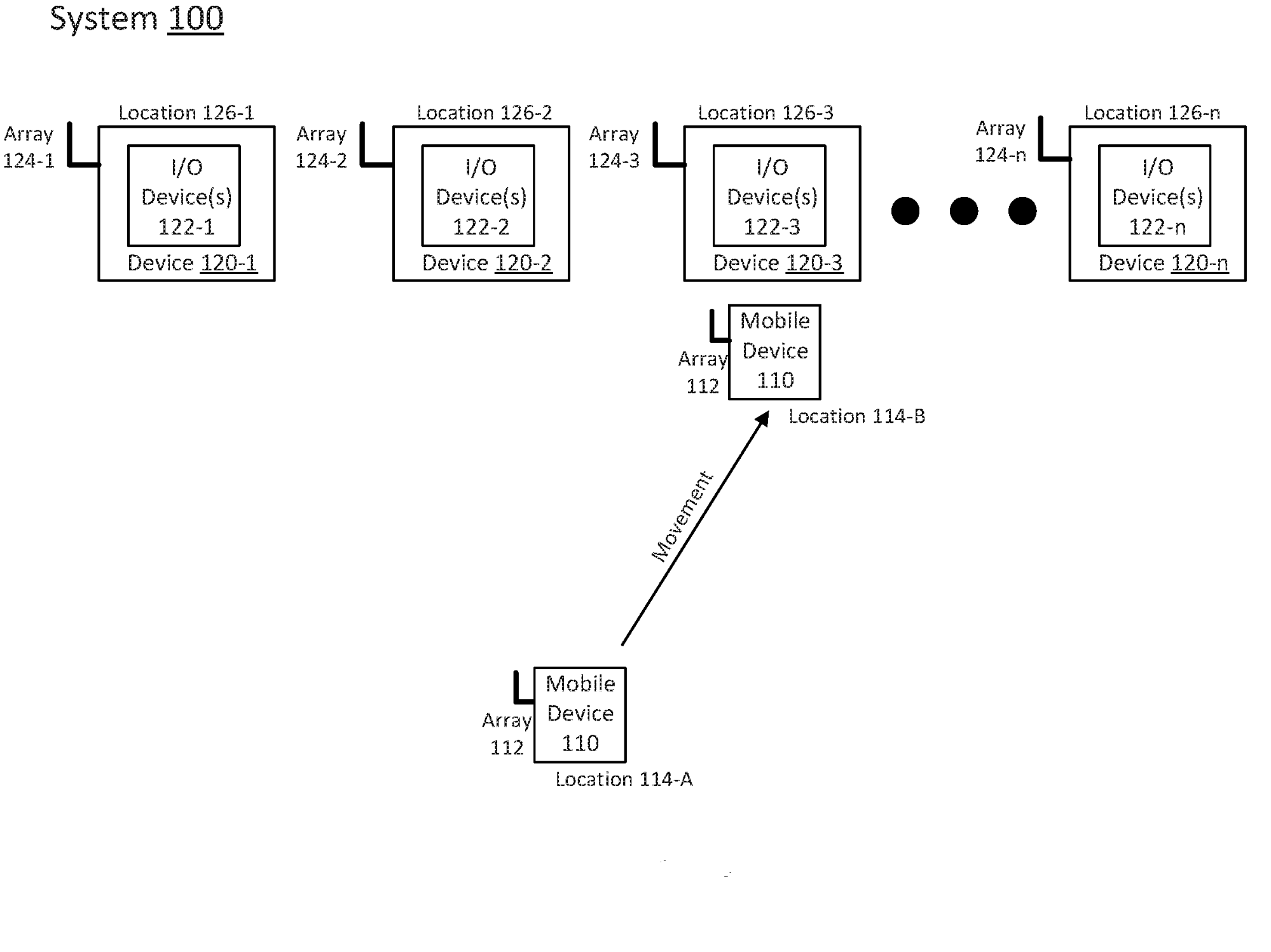 Google wins patent for systems and methods for automatic reconnect of calls
US patent 10,397,284 discloses a method for restoring a communication session between a client device and a participant device which involves detecting when the client device has lost connection to the participant device, and selecting a second device in close proximity to the client device for restoring communication based on user profile and the device statistics associated with the client device.
Microsoft awarded patent for 3D printing using 3D video data and displaying VR images using an integrated graphics processing
US patent 10,394,221 describes a method for transforming 3D video data into 3D printable model by receiving selected 3D video data for 3D printing and the selected data includes a frame of modified 3D video data to generate a 3D model. Figure below illustrates the UI for displaying, selecting, and modifying 3D video data for 3D generation.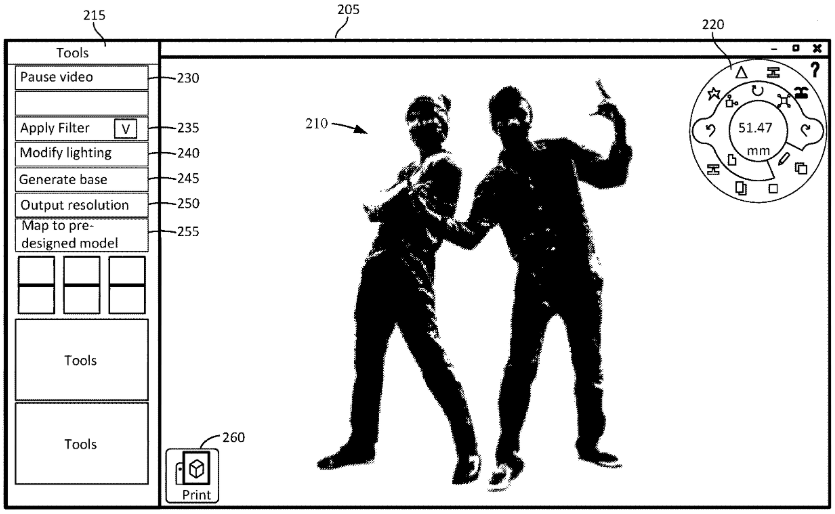 US patent 10,394,313 discloses a device with a GPU configured to adjust a VR source image based on the pose information of a head mounted display (HMD). The computer device displays the adjusted VR image on the HMD via the video port, and the VR images are divided into portions for pipelining among the GPUs. Figure below illustrates the HMD display for VR images.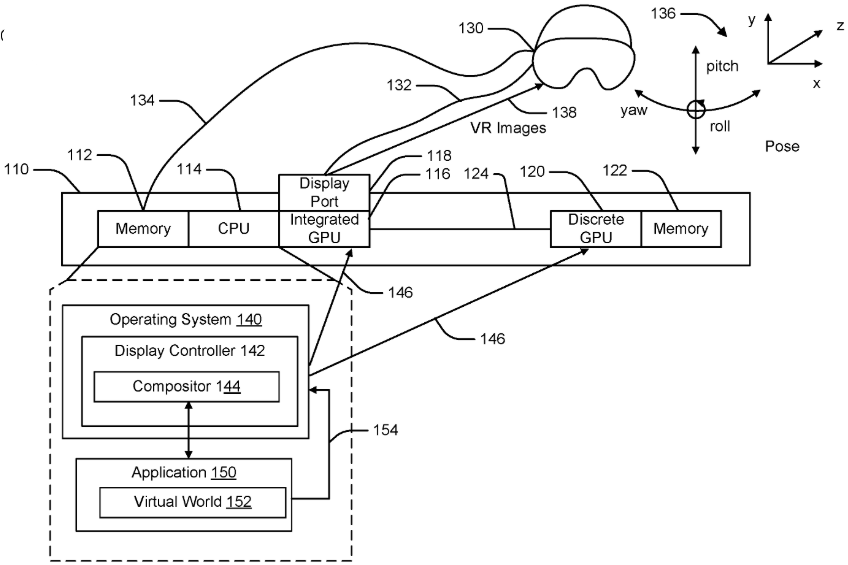 Apple bags patent for inductively chargeable earbud case
US patent 10,390,594 discloses a case for earbuds having a rechargeable battery and two wireless power receiving elements configured to receive electric charge from a wireless power transmitter during a charging event. Figure below illustrates a perspective view of the earbud case.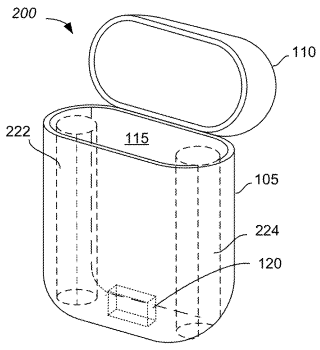 Boston Scientific obtains patents for prostate treatment and a retrieval device
US patent 10,390,873 describes a prostate treatment system for treating benign prostatic hyperplasia wherein the system includes an energy delivery probe that can be introduced into a transition zone tissue of the prostate and can be used to inject condensable vapour media to the prostate tissue to shrink, damage, or denature it using a minimally invasive approach. Figure below shows the energy delivery probe system.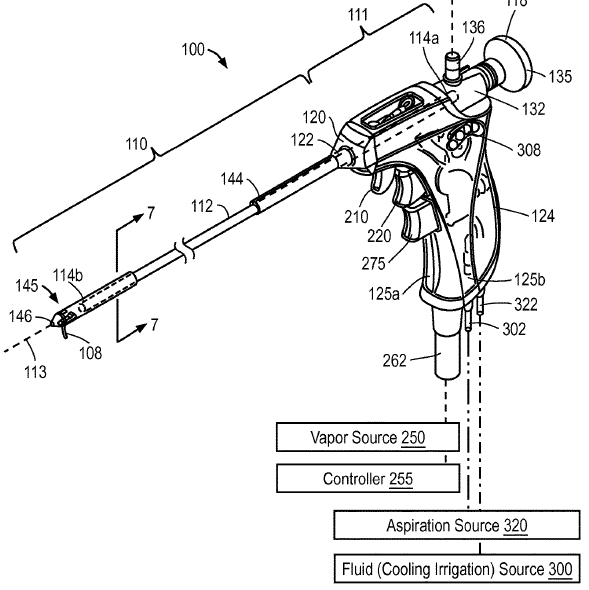 Another US patent 10,390,851 relates to a retrieval device having a contracted state and an expanded state with sheath and support members forming an end effector for removing organic and inorganic materials which may obstruct a patient's body cavities or passages. Figure below shows the retrieval device in an extended and expanded state.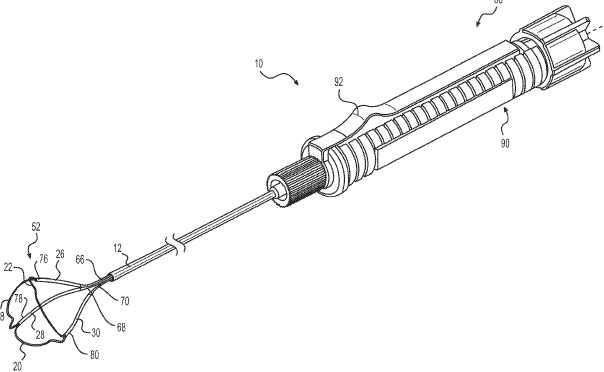 Medtronic patents MRI-safe implantable medical device
US patent 10,391,308 presents an MRI-safe implantable medical device for use in a pulse stimulation system of the type which includes a pulse generator for producing electrical stimulation therapy. Figures below illustrate a typical spinal cord stimulation system and deep brain stimulation system implanted in a patient.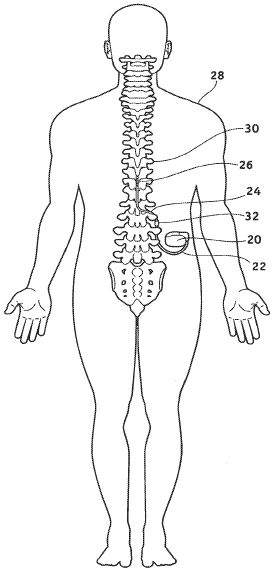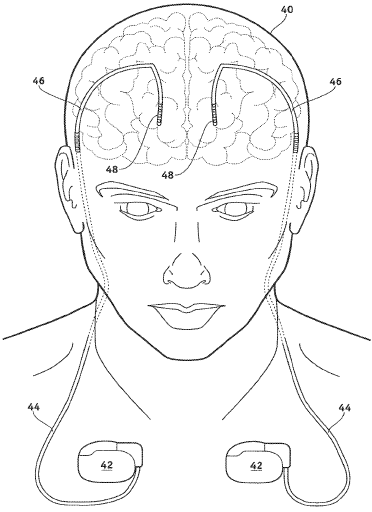 Roche wins patent for carrier system for a wearable medical device
US patent 10,390,760 discloses a carrier system for a medical device worn on the body comprising a flexible carrier plaster which has a flat carrier layer and an adhesive coating consisting of a pressure sensitive adhesive which adheres on the skin of a body part. Image below depicts a carrier system including a plaster and a platform for a medical device for adhesive fixation to the skin.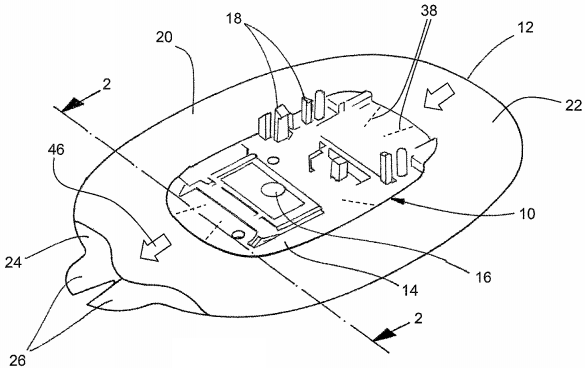 Novartis awarded patent for automated intraocular lens injector device
US patent 10,390,941 presents an IOL injection device comprising a plunger longitudinally disposed within a tubular housing. The device further comprises a control circuit configured to advance the plunger to a critical point at which an axial compressive force on the lens suddenly increases, retract the plunger from the critical point to a sufficient distance for the material of the intraocular lens to relax, pause to allow the material of the intraocular lens to relax, advance the plunger to the critical point a second time, and continue to advance the plunger beyond the critical point to implant the intraocular lens. An IOL injection apparatus with an insertion cartridge installed is depicted in the image below.