Samsung secures patent for displaying items in an electronic device when the display screen is off. Read about this and other recently published patents.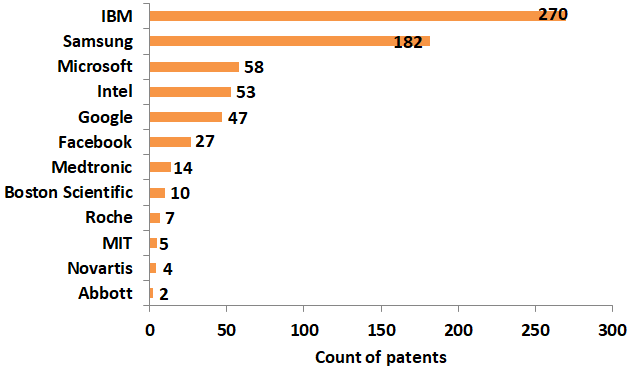 In this post, we take you through some of the recent patents from Microsoft, Intel, IBM, Google, Facebook, Samsung, Boston Scientific, Medtronic, Roche, Novartis, Abbott, and MIT,.
Microsoft patents smart transparency for virtual objects
US patent 10,379,347 discloses an HMD device that determines the device user's proximity to virtual objects in a VR environment based on a far shell and a near shell around the user. If the object is beyond the far shell, the object appears opaque and when the object begins to intersect the far shell it starts fading out to reveal the background behind it as shown below.


Intel obtains patent for quantum computing assemblies
US patent 10,380,496 describes a quantum computing assembly that may include a plurality of dies electrically coupled to a package substrate, and lateral interconnects between different dies of the plurality of dies. The lateral interconnects include a superconductor, and at least one of the dies includes quantum processing circuitry. A cross-sectional view of a quantum computing assembly is depicted below.

IBM wins patents for wireless charging coil in clothing and for blockchain gaming
US patent 10,381,956 describes a system that monitors user activity to estimate the amount of power generated by piezoelectric fabric disposed in an article of clothing. The piezoelectric fabric generates electrical energy in response to user movement and stores it in a power supply device, which provides power to a charging coil disposed in the clothing for charging an electronic device. Figures depict charging devices embedded in clothing of a user.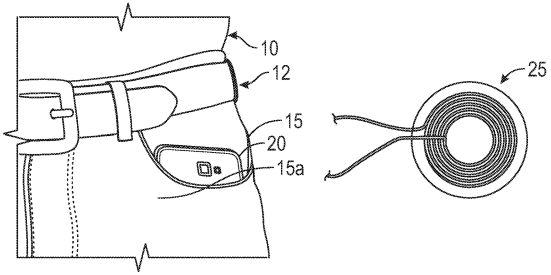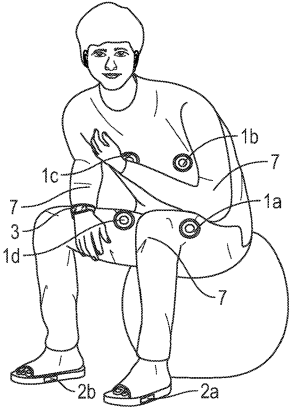 US patent 10,380,842 describes a method of using blockchain in a gaming environment that involves receiving contracts related to a game stored in a blockchain, initiating a game session based on the contracts, and receiving information and actions related to a game player in the blockchain based on the initiated game session.
Google awarded patent for automatic delivery of customer assistance at physical locations
US patent 10,380,595 discloses a method for automatically providing customer assistance to a user of a computing device for completing a purchase of a product, from a merchant, at a physical location upon determining a degree of likelihood that the user would complete the purchase in response to receiving the product information satisfies a threshold. Figures below depict example user interfaces that provide customer assistance to the user.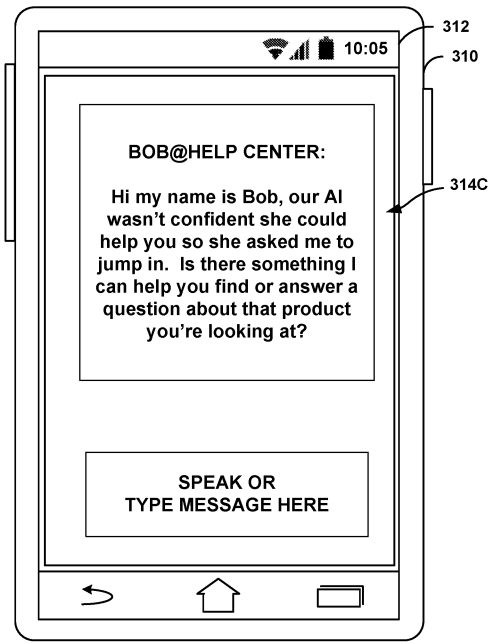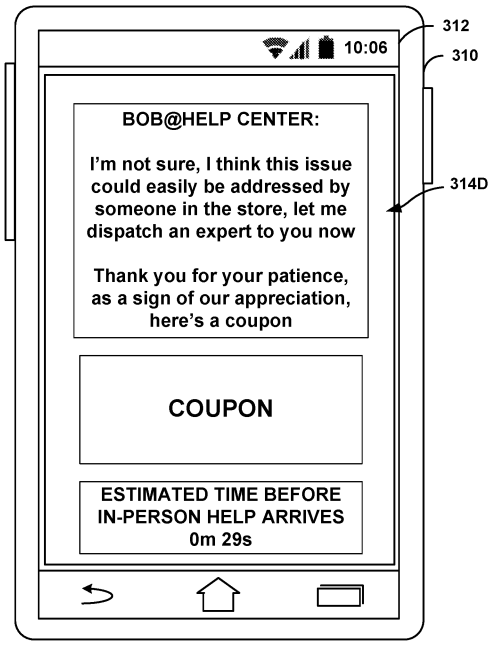 Facebook receives patent for heat dissipating arrangement in a head-mounted display
US patent 10,379,583 discloses a head-mounted display with a hybrid fan and a heat pipe enclosed in a side cover to dissipate heat.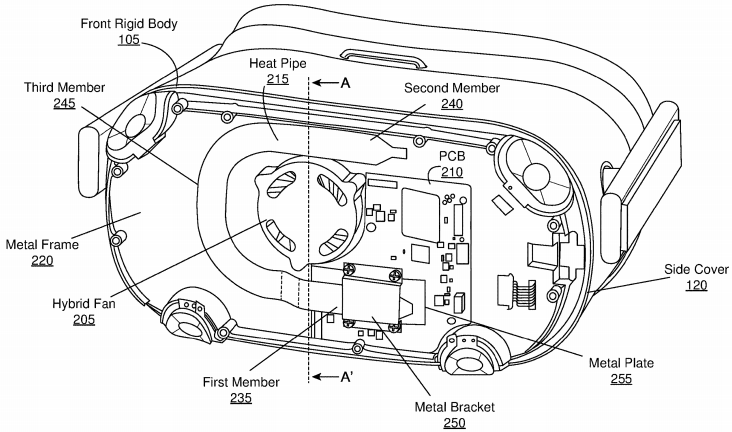 Samsung secures patent for displaying items in an electronic device when the display screen is off
US patent 10,379,599 describes detecting a gesture performed on a portion of a display screen using a low power controller and displaying the items on the display screen based on the detected gesture, when the screen is in off state. Figure below illustrates displaying items on the display screen.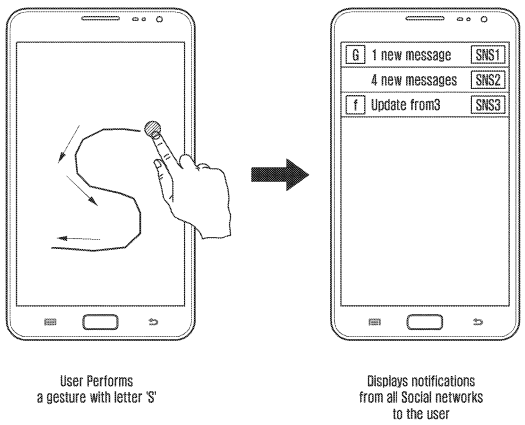 Boston Scientific wins patent for spinal cord midline locating device and puncture sealing device
US patent 10,376,702 describes a system to identify the location of a spinal cord physiological midline which assists in the customization of spinal cord stimulation therapy and the evaluation of suitability of electrode lead placement to improve treatment of chronic pain. Figure below shows spinal and peripheral electrodes connected to an external trial stimulator.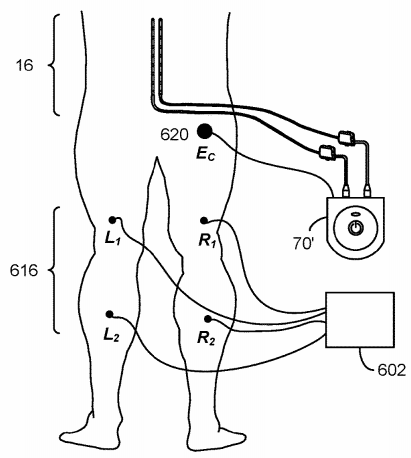 Another US patent 10,376,254 relates to a device for sealing a puncture opening after a surgical procedure including a base frame sized to engage the interior surface of a blood vessel wall in deployed configuration and a sealing section that prevents fluid flow in a barrier configuration. Figure below shows the sealing device in the deployed configuration.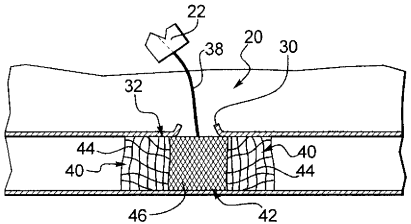 Medtronic patents smart connection interface
US patent 10,376,631 describes an apparatus for a connection interface between a reservoir, syringe, infusion set tubing, and an infusion pump. Illustration below depicts the infusion pump system having an infusion pump device, reservoir, infusion set and connection interface apparatus.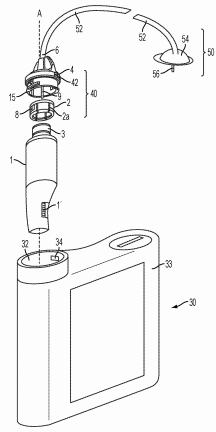 Roche obtains a design patent for a dosing cup
US patent D856,168 illustrates the ornamental design of a dosing cup. The images below depict the top view, perspective view, front view and a second perspective of the dosing cup.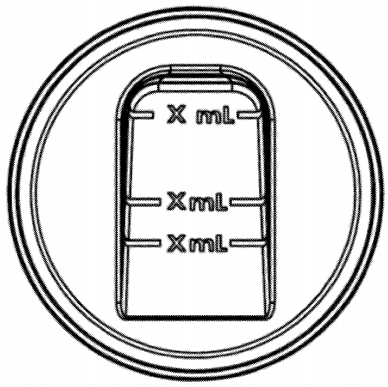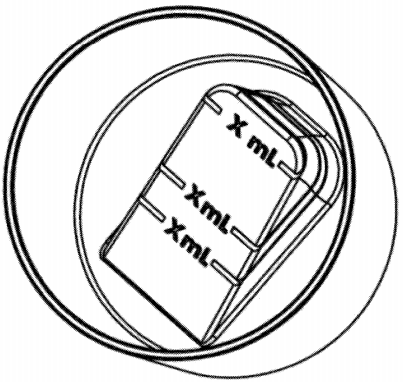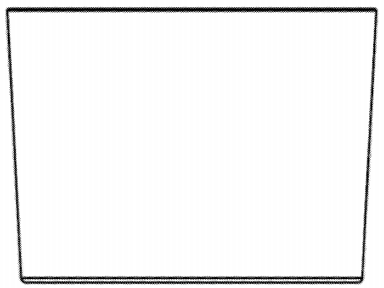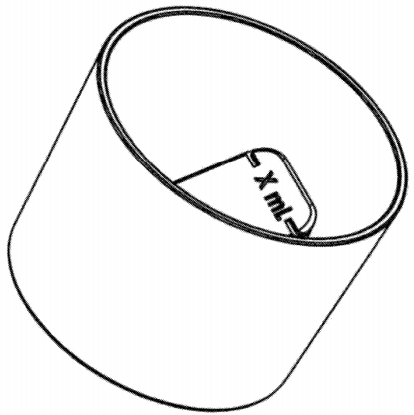 Novartis receives patent for surgical probe with an integrated motion sensor
US patent 10,376,328 describes a surgical probe system comprising a surgical probe having an instrument tip, a motion sensor located within the surgical probe that measures movement and orientation data, and a processor that is configured to determine movement and orientation of the instrument tip based on the movement and orientation data. Figure below depicts an embodiment of the hand-held surgical probe system.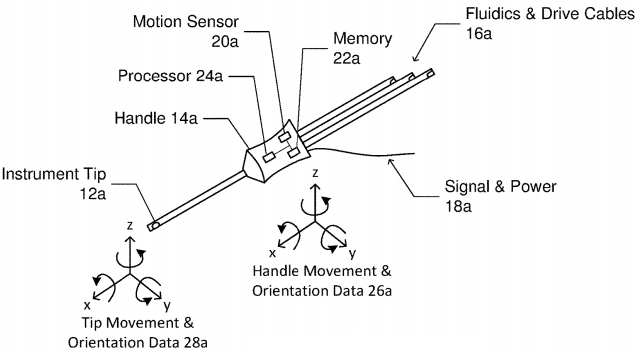 Abbott wins patents for composition that detects Zika virus
US patent 10,378,069 is directed to compositions, kits, and methods along with sequences used for amplifying and detecting a Zika virus nucleic acid sequence in a sample.
MIT awarded patent for CRISPR-CAS system for gene editing
US patent 10,377,998 reveals a system for gene editing including structural information on the CAS protein of the CRISPR-CAS system, use of this information in generating modified components of the CRISPR complex, vectors and vector systems which encode components or modified components of a CRISPR complex, as well as methods for the design and use of such vectors and components.