Apple receives patent relating to stylus with multiple inputs. Read about this and other recently published patents.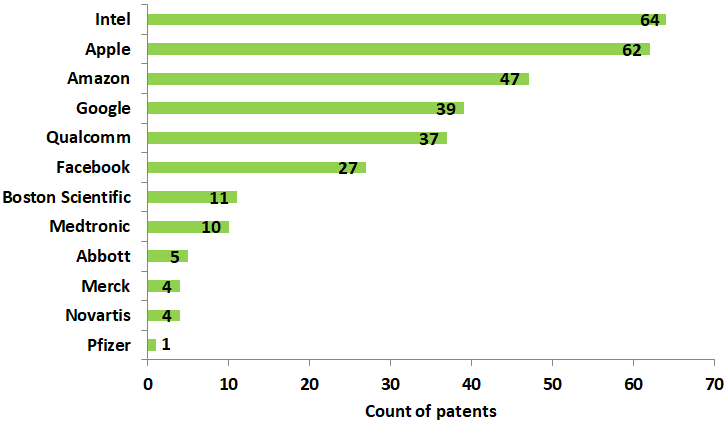 In this post, we take you through some of the recent patents from Qualcomm, Apple, Intel, Amazon, Facebook, Google, Boston Scientific, Medtronic, Abbott, Novartis, Merck, and Pfizer.
Qualcomm awarded patent related to unmanned autonomous vehicle
US patent 10,269,133 titled "Capturing Images of a Game by an Unmanned Autonomous Vehicle" discloses a UAV that calculates a position for image capture based on game play rules and location of game objects as illustrated in the figure below.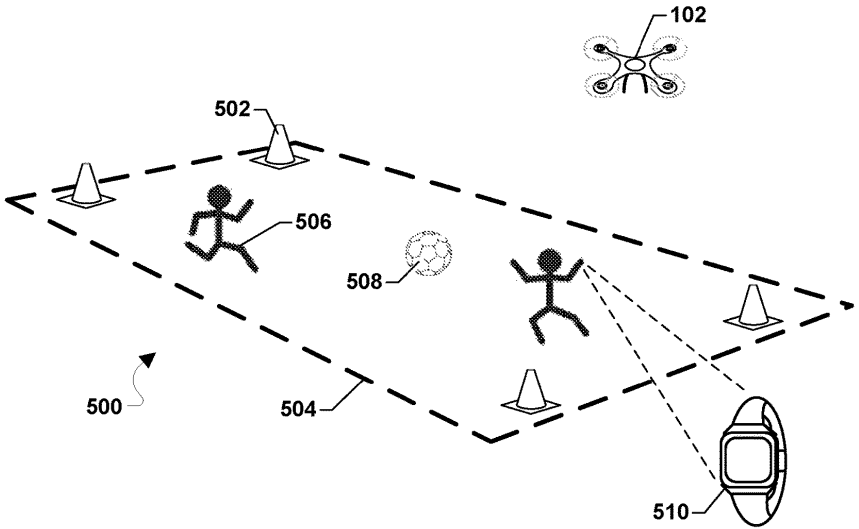 Apple receives patent relating to stylus with multiple inputs
US Patent 10,268,273 discloses an electronic stylus with multiple flexible contact members that produce graphical output when contacted with an electronic display. The figures below illustrate the patented idea.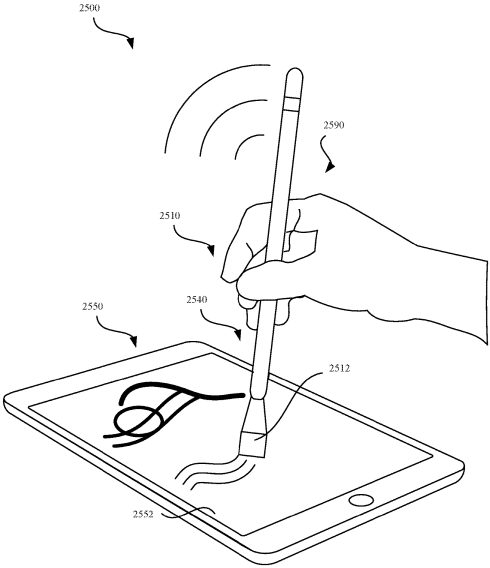 Intel patents method for pedestrian crossing and traffic light control
US patent 10,269,239 reveals a method for controlling traffic light system that extends the duration of a pedestrian crossing state until receipt of sensor data that conveys end of pedestrian crossing events. Figure illustrates an example system.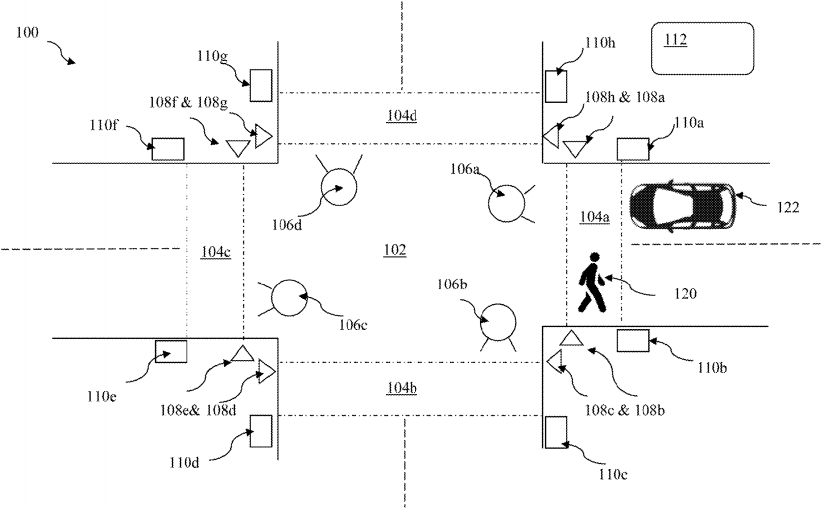 Amazon awarded patent relating to location marker of UAV
US patent 10,268,208 titled "Gust resistant location marker" describes a location marker having folds or apertures to prevent movement when subjected to wind or downwash created by UAV. Figure below illustrates an environment that includes the location marker with the gust resistant UAV.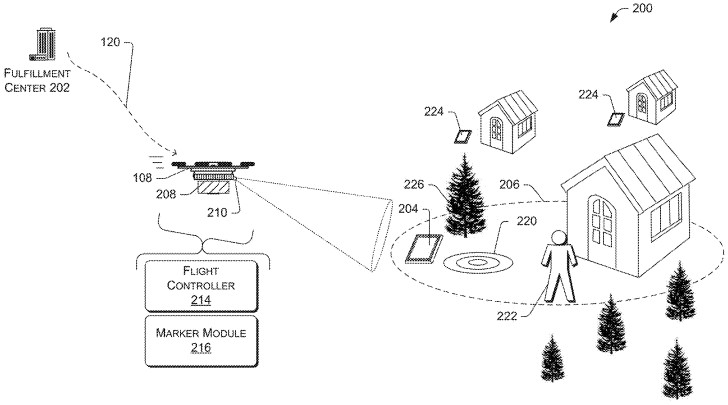 Facebook obtains patent for generating video on demand from live content
US patent 10,271,074 titled "Live to Video on Demand Normalization" discloses a technique of generating transcoded live stream contents to create a video on demand if the quality of the original live stream content is poor.
Google wins patent related to resuming dialog sessions via automated assistant
US patent 10,269,351 titled "Systems, methods, and apparatuses for resuming dialog sessions via automated assistant" discloses a method for tracking incomplete user interactions with an automated assistant and providing suggestions for resuming an unfinished dialog session based on user interests. Figure below illustrates how suggestions provided during dialog sessions can be cycled according to user interests.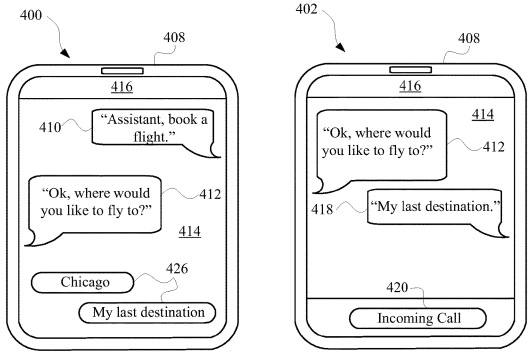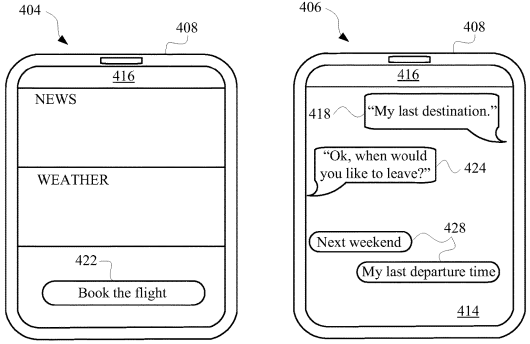 Boston Scientific wins patent for pelvic implant sizing
US patent 10,265,152 describes tools for sizing and gauging the implant during surgeries for treating incontinence or other pelvic disorders. Figures below depict support implants that aid in gauging and sizing implant to be inserted.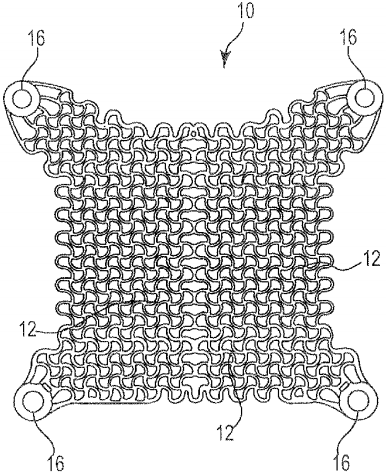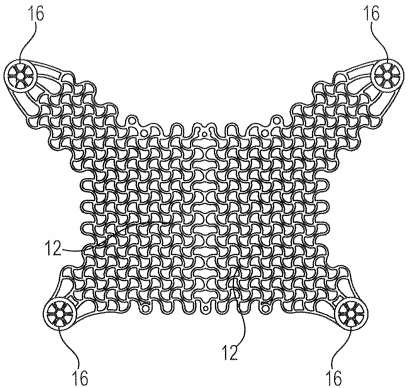 Medtronic receives patents for arrhythmia detection apparatus and belt clip assembly for infusion device
US patent 10,265,536 relates to a system for use with an implanted medical device that senses cardiac signal and determines the likelihood of a cardiac event by comparing the signal with a threshold. The device helps detect arrhythmia and is illustrated in the figure below.
US patent 10,265,465 discloses a belt clip assembly having a retainer, and a clip with a pin for attaching to a portable glucose infusion system. The belt clip assembly allows the infusion device to be held in a position that helps patients to manage and control their diabetes. Figure below illustrates the portable infusion device within a belt clip assembly.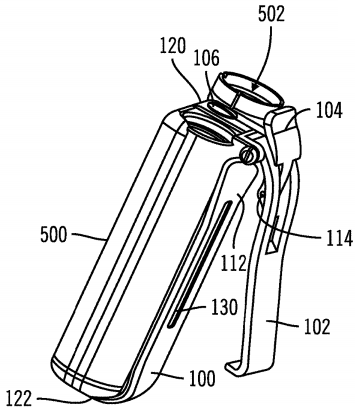 Abbott awarded a patent for a surgical cassette apparatus
US patent 10,265,443 discusses an apparatus for managing pressure within the eye by controlling the inflow of fluid using a specialized cassette during ophthalmic procedures such as the removal of a cataract. Block diagram illustrated below depicts a surgical cassette venting system.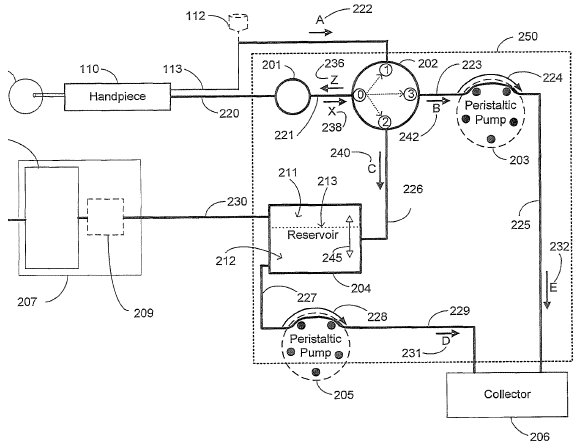 Novartis obtains patent for UV absorbing vinylic monomers
US patent 10,268,053 reveals the chemical structure of vinylic monomers used in contact lenses to block UV radiation from harming the eyes.
Merck patents conductive interference pigments
US patent 10,266,699 relates to electrically conductive, colored interference pigments for use as antistatic coatings, electrically conductive primers for plastics, and antistatic floor coverings and finishes of explosion-protected rooms.
Pfizer bags patent for tyrosine kinase inhibitors
US patent 10,266,513 divulges the structure for Bruton's tyrosine kinase inhibitors for use in pharmaceutical compositions to treat cancer, inflammatory disorder and autoimmune disorder.
Did you like this piece of content? We would love to hear your thoughts! Leave a reply below to let us know which companies you would like to see us follow, and any other suggestions you might have. Be sure to subscribe to our blog to stay up to date with the latest information on patents, applications, and more.