Microsoft seeks patent for mixed reality objects. Read about this and other recently published patent applications.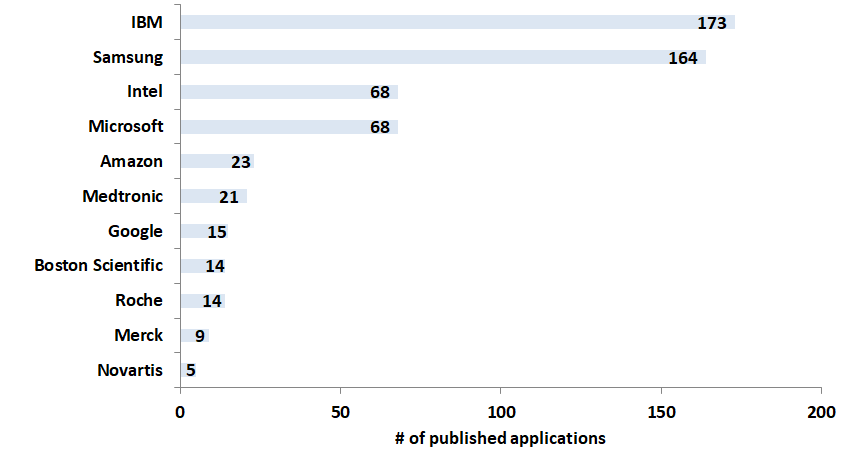 In this post, we take you through some of the recent patent applications from Samsung, Intel, IBM, Microsoft, Amazon, Google, Medtronic, Roche, Boston Scientific, Novartis, and Merck.
Samsung seeks patent for a user interface that uses gaze interaction
US patent application 20190294241 discloses a user interface that uses gaze interaction by estimating a gaze position of a user, and determining whether to activate a gaze adjustment function for controlling a device by the user's gaze with respect to a toggle area on a display. Figure depicts estimation of a gaze position.
Intel files patent applications for an IoT smart entry system and an adaptive aging tolerant apparatus
US patent application 20190295340 discloses a smart entry system that includes a device to detect a user near a portal to a room, a transceiver to establish a wireless connection between the smart entry system and a user's device, and a user interface to notify the user based on a state of the wireless connection. Illustration depicts the system.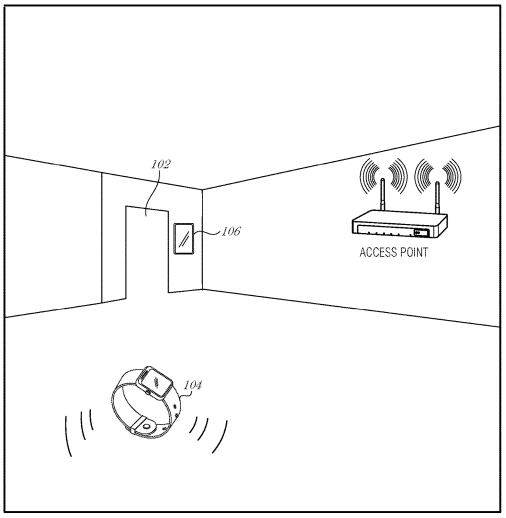 US patent application 20190296746 describes an adaptive aging tolerant apparatus that includes a first ring oscillator having an aging tolerant circuitry, a second ring oscillator having a non-aging tolerant circuitry, counters coupled to the oscillators and logic to compare the frequencies of the oscillators, and to generate controls to mitigate aging of devices. Illustration depicts a circuit configuration.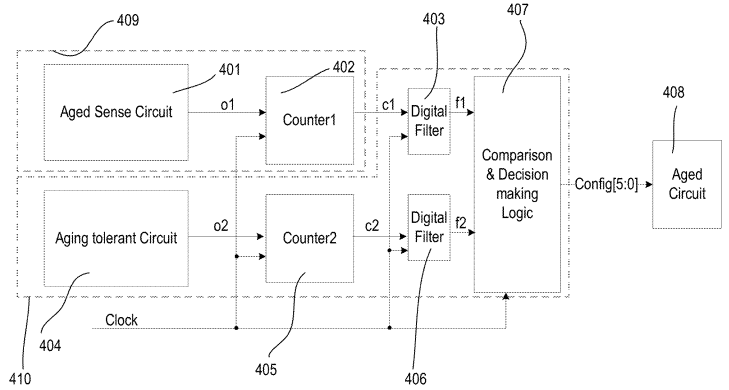 IBM aims to patent adaptive rendering of virtual and augmented displays to improve display quality for users having different visual abilities
US patent application 20190295507 discloses a system for providing a synthetic reality based on visual abilities of a user by creating an individualized vision profile and tracking eye movements. An image is rendered on a display of a HMD by correcting graphical characteristics of the display based on the individualized vision profile and the tracked movement of the one or more eyes.
Microsoft seeks patent for mixed reality objects
US patent application 20190295320 discloses HMD device that uses sensors to sense real-world aspects of mixed reality environment to present physical objects, identity, configuration, behavior, wherein the output from the sensor is used to constrain third-party objects based on the real-world. Figure illustrates the real-world scenes sensed by the HMD device.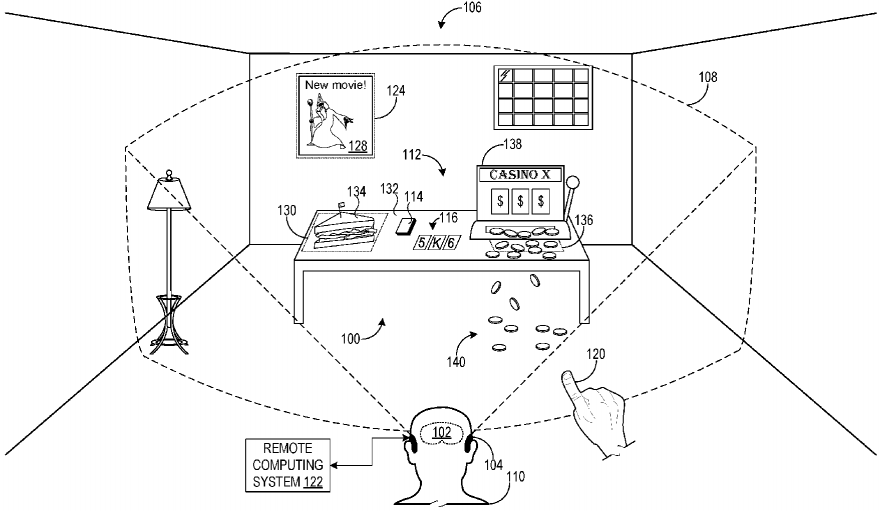 Amazon eyes patent for a hybrid speech interface device
US patent application 20190295552 discloses a hybrid speech interface device that performs actions in response to user speech even when the interface is unable to communicate with the internet as illustrated below.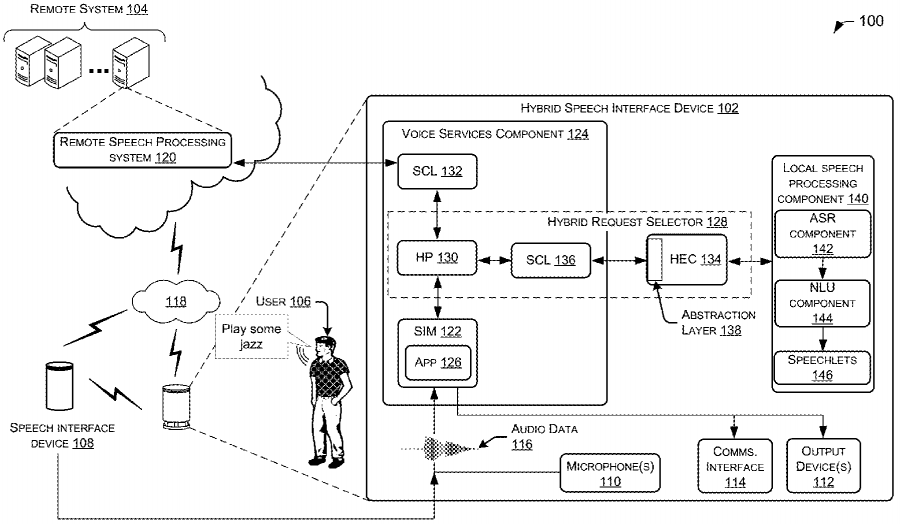 Google files patent application related to selectively restricting communications from third party applications to electronic devices
US patent application 20190297081 discloses a method for controlling third-party devices and applications to access smart home devices upon determining the device operation status parameters. Figure below illustrates a system that uses device-state-based message limiting and rule-based rate limiting to provide third-party access to smart home devices.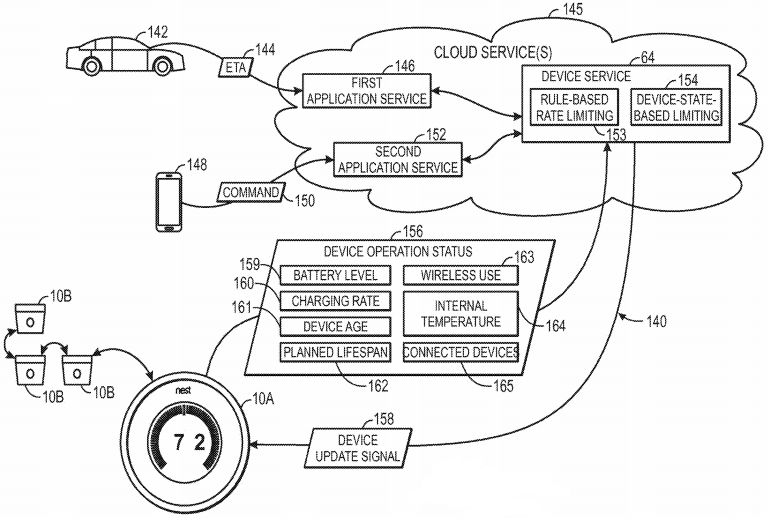 Medtronic files patent applications for prolapse prevention device and personalized food recommendations
US patent application 20190290432 describes a prolapse prevention device that includes a straight continuous wire-like structure with a centering ring to seat the annulus of the heart valve against the atrium, and a leaflet backstop to exert pressure in the leaflet from prolapsing into the atrium. Image below is an illustration of a prolapse prevention device for treating heart valvular regurgitation.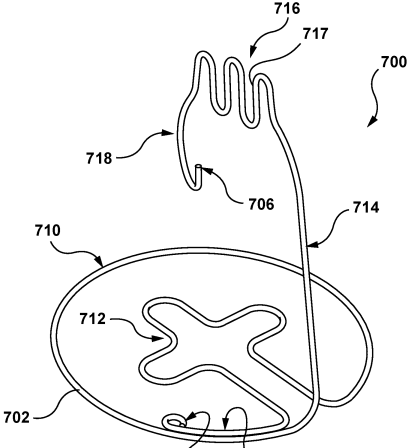 US patent application 20190290172 discusses a system for providing personalized food and health management recommendations based on a dietary glucose monitor with a food analysis module that analyses the food consumed by a user, and determines the effect of individual food on the user's glucose level. Figure below shows GUI based software interface for report analysis.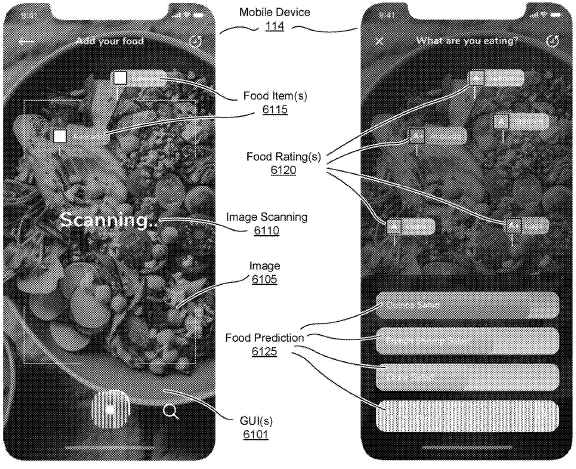 Roche wants to patent medical device alarm systems
US patent application 20190290217 relates to medical device alarm systems to generate a high frequency sound alarm tailored to a living entity in response to detection of a predefined medical device condition. The alarm system with a GUI that is accessible at a user workstation is illustrated in the image below.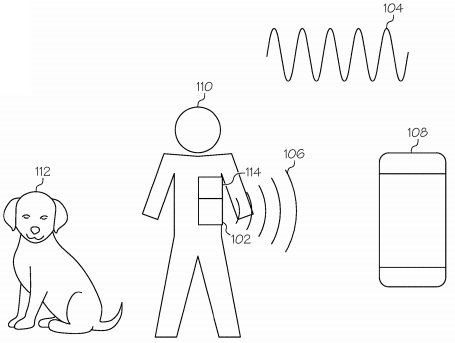 Boston Scientific aims to patent anti-migration micropatterned stent coating
US patent application 20190290459 presents an endoprosthesis with an expanded state and an unexpanded state, wherein a polymeric coating with a number of surface protrusions are arranged in a micropattern on the endoprosthetic stent. Image below illustrates the micropatterned stent.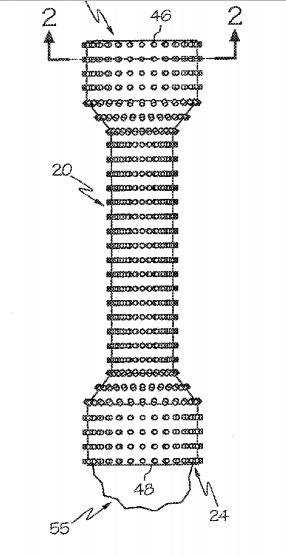 Novartis eyes patent for a combinational therapy
US patent application 20190290627 presents a pharmaceutical combination comprising a JAK inhibitor compound, a Pim kinase inhibitor compound, and a pharmaceutically acceptable carrier for simultaneous, separate or sequential use in the treatment of a myeloid neoplasm or leukemia.
Merck wants to patent instant release capsule
US patent application 20190290590 reveals an improved powdered extrudate based on polyvinyl alcohol (PVA), which can be used for pharmaceutical products, and can be better filled into capsules showing stable immediate drug release kinetics without problem of particle aggregation.