IBM wants to patent blockchain web browser interface. Read about this and other recently published patent applications.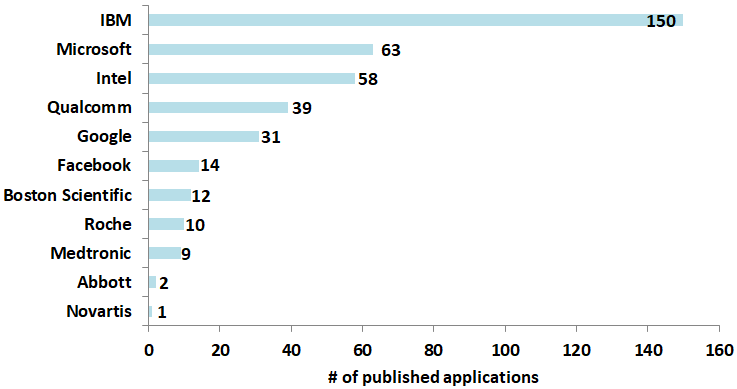 In this post, we take you through some of the recent patent applications from Qualcomm, Facebook, Google, IBM, Microsoft, Intel, Boston Scientific, Medtronic, Roche, Abbott, and Novartis.
Qualcomm seeks patent for smartphone as personal thermostat for HVAC system
US patent application 20190285305 describes a smartphone with a temperature sensor to detect local environment temperature and communicate with a smart thermostat to turn on/off various HVAC modules to adjust the temperature in that local environment, as illustrated below.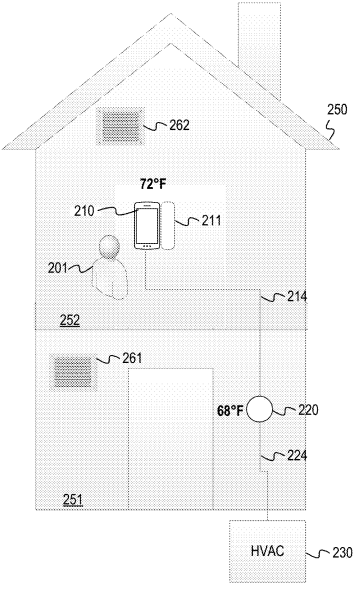 Facebook files patent applications for a bracelet in a distributed AR system and an adaptive camera system
US patent application 20190286232 discloses a distributed system that includes a bracelet, an eyewear and a neckband device. The bracelet device tracks movement of the user's hand motions with respect to the user's AR environment. Figure below illustrates the distributed AR system.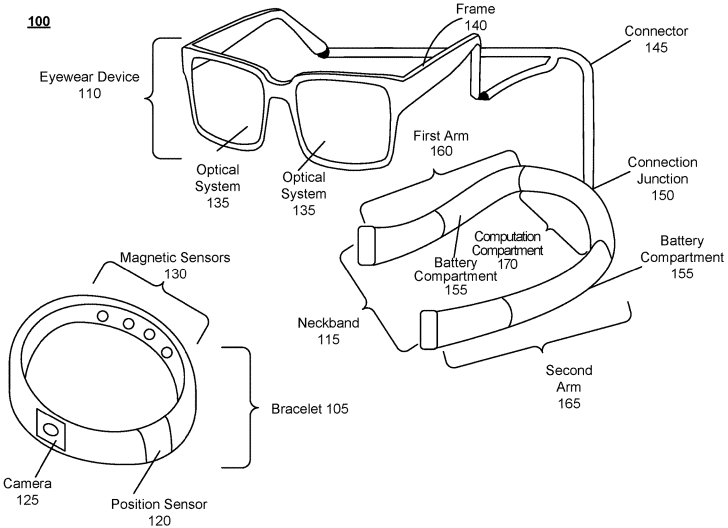 US patent application 20190289198 discloses an adaptive camera system that directs a camera without manually changing the camera's settings based on intuitive human readable gestures. Figure below illustrates a system for directing adaptive camera systems using gestures.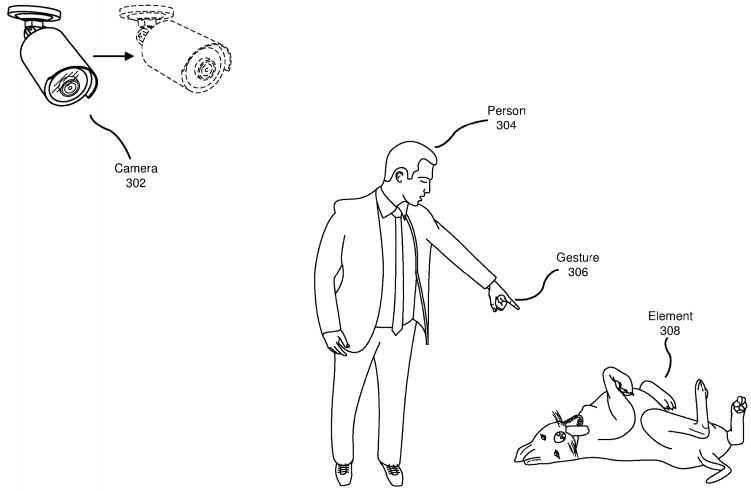 Google files patent application related to interface for navigating imagery
US patent application 20190286309 discloses a user interface for rotating imagery among a plurality of canonical views of a geographic area of user interests where a user can navigate a particular view of the imagery using a rotation control icon. Figures below illustrate exemplary navigation control interface exhibiting rotation control functionality.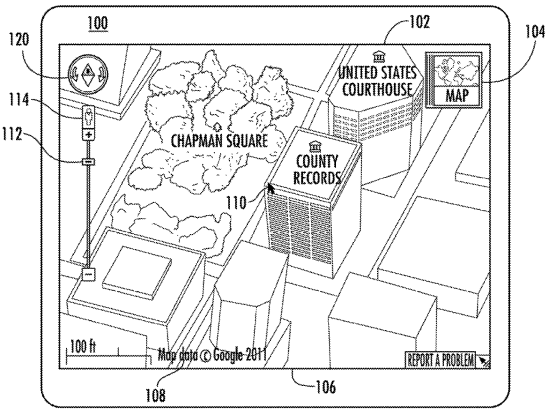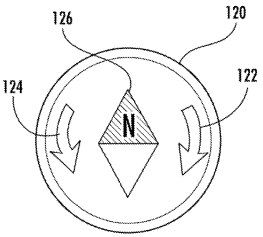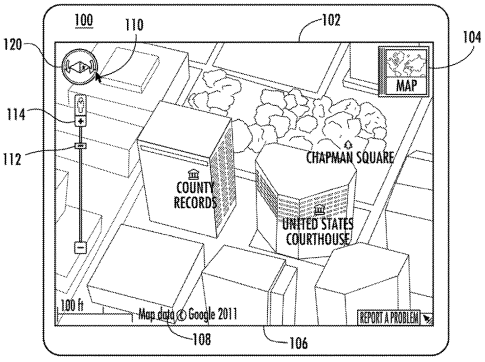 IBM wants to patent blockchain web browser interface
US patent application 20190289031 discloses a method for maintaining a record of browser events in a blockchain using a P2P network. A vulnerability analysis is then performed to determine how vulnerable the computer and the browser are to a malicious attack and adjust the frequency of transmitting the transactions from the computer to the P2P network. Figure depicts user interface with a blockchain enabling button.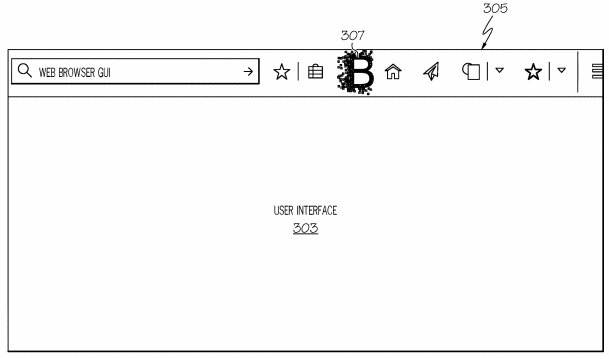 Microsoft seeks patent for wearable image display system
US patent application 20190285899 discloses a wearable image display system that includes two light engines mounted to a central portion of a headpiece and two optical components located between the light engines and eyes to project an image onto the first and the second eye of a wearer respectively. Figure below illustrates the wearable display system.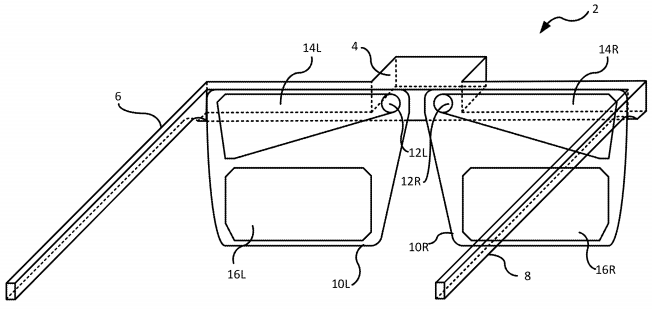 Intel files patent application for coil for mobile device context-driven switching and wireless charging
US application 20190288542 discloses a system that provides switchable coils in a computing device that includes a plurality of electrically conductive coils to transfer electromagnetic energy, a sensor coupled to a processor to select a coil, and a switch to energize the selected coil. Illustrations depict tapping surface placements.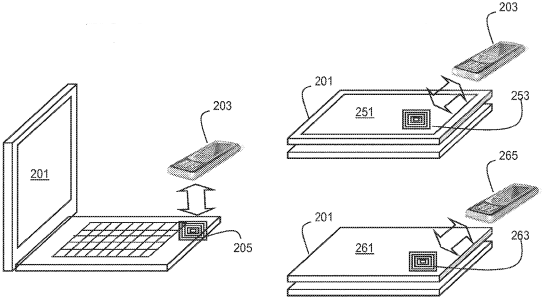 Boston Scientific wants to patent an adjustable nose cone
US patent application 20190282362 describes a percutaneous valve delivery system that includes an outer sheath, an inner catheter disposed within the outer sheath, a tubular extension extending from the distal end of the inner catheter, and an adjustable nose cone attached to the tubular extension. Image below shows the valve delivery system.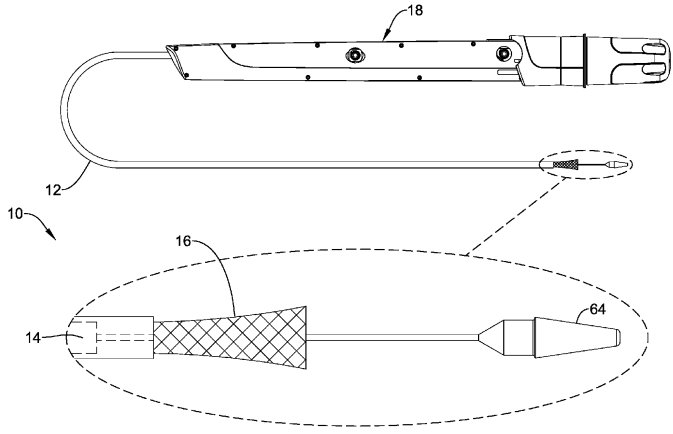 Medtronic aims to patent methods to manage telemetry communication modes of a medical device
US patent application 20190282819 presents an implantable medical device (IMD) configured to operate in a disabled mode wherein the radio frequency (RF) telemetry communication is disabled, or operates in a first advertising mode using the RF telemetry communication. Image below illustrates the medical device telemetry system configured to facilitate managing telemetry communication modes.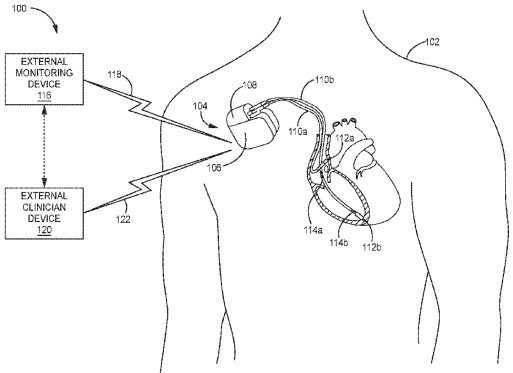 Roche wants to patent an image analysis system for tumor classification
US patent application 20190287240 reveals an image analysis system for tumor classification that receives a digital image of a tissue sample, analyzes the image for identifying immune and tumor cells, determines the distance of the tumor cell to the nearest immune cell, and computes a proximity measure as a function of the determined distances. The images below depict a block diagram of the process and show three overlay images derived from MSI tumor samples showing a first layer with tumor cells and a second layer with differently colored immune cells lying within a maximum distance from the nearest tumor cell.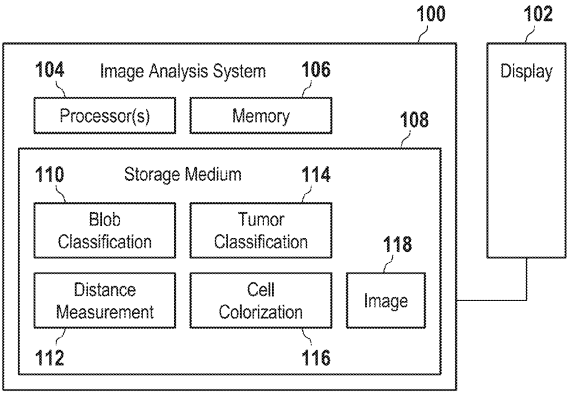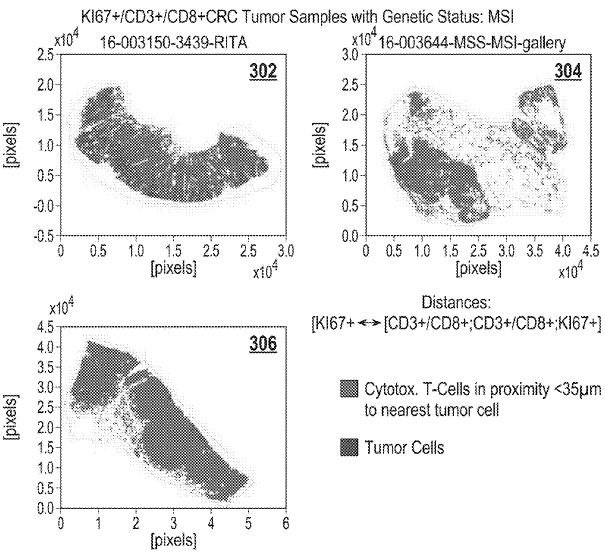 Abbott eyes patent on sensor insertion devices
US patent application 20190282136 presents an automatic sensor inserter for placing a transcutaneous sensor into the skin of a living body, wherein parameters of the insertion device such as sensor insertion speed can be varied by changing the amount of drive spring compression. Figure below shows a sensor inserter and adhesive mount.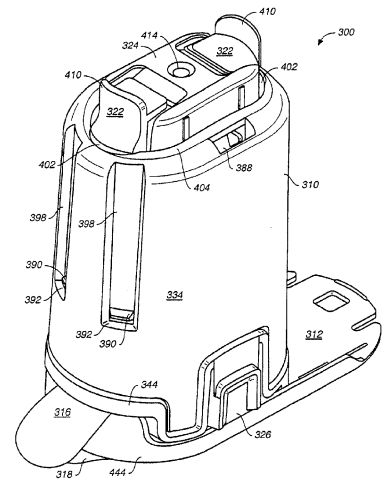 Novartis seeks to patent a combinational therapy for inflammatory disease
US patent application 20190282561 reveals a pharmaceutical composition comprising glycopyrrolate and beta2 adrenoceptor agonists for use in the treatment of inflammatory or obstructive airways disease.