Samsung seeks a patent for a foldable display device with improved stress handling capability. Read about this and other recently published patent applications.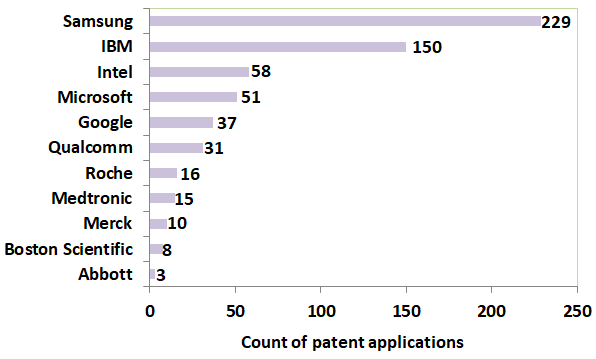 In this post, we take you through some of the recent patent applications from Samsung, IBM, Intel, Qualcomm, Microsoft, Google, Boston Scientific, Medtronic, Merck, Roche, and Abbott.
Samsung seeks a patent for a foldable display device with improved stress handling capability
US patent application 20190280226 discloses a foldable display device having a bendable area supported using a multi-joint member, which includes joint portions that are sequentially arranged, and a sliding member passing through the joint portions and moving inside the panel support portion. Figures below illustrate an unfolded state and a cross-sectional view of the device.
IBM wants to patent object tracking with a holographic projection
US patent application 20190279373 describes tracking a physical object with a holographic projection, and enhancing a view of the object by tracking the object with a 3D holographic projection. The tracking system tracks the movement of the object and adjusts the holographic projection to match the movement as depicted below.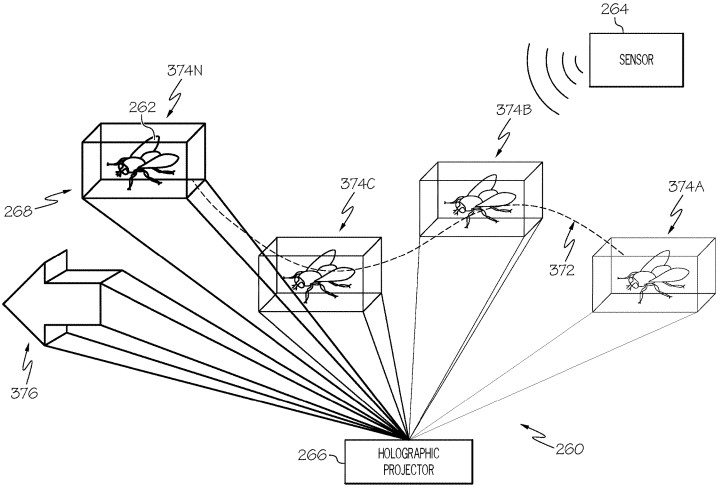 Intel files patent applications for a close-range movement tracking technique and an electronic device with transparent display
US patent application 20190278376 describes a method for close range object tracking that includes acquiring close range depth images of user's hands, fingers or other objects using a depth sensor, identifying and tracking movements and permitting the user to interact with an object displayed on a screen. Illustration depicts the system.
US patent application 20190278333 discloses a transparent display electronic apparatus that includes a transparent display having pixels that appear transparent when in off-mode, and colored when in on-mode. A connected member provides contrast to the transparent display and a frame having non-transparent components surrounding the transparent display. Illustrations depict the device.
Qualcomm files a patent application for using optical see-through head mounted display to conduct a virtual search in real world
US patent application 20190278799 discloses a method to perform an online visual search through an AR device having an optical see-through HMD. An object of interest is determined based on user's eye gaze data and an AR search result of the object is displayed, as illustrated below.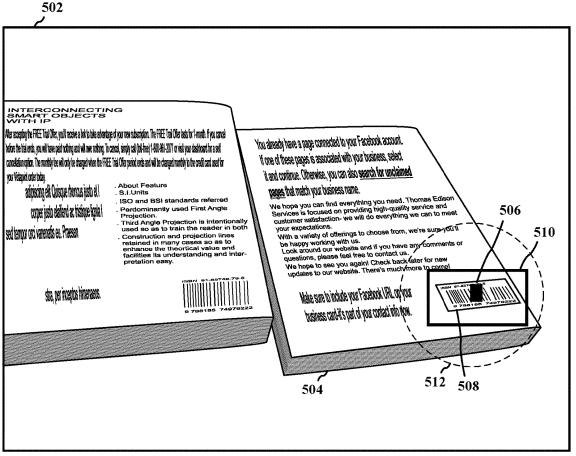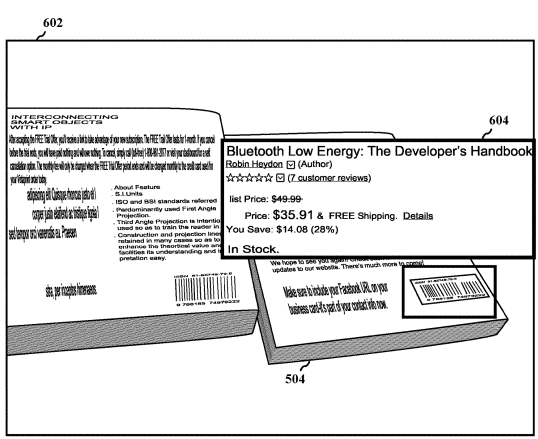 Microsoft eyes a patent for VR device with varying interactive modes for document viewing and editing
US patent application 20190278432 discloses a VR device implementing varying interactive modes for document viewing and editing. The VR device adjusts the view back to an application container level in response to a focused command trigger and an identified region of interest. Figure below illustrates the VR device with varying interactive modes for document viewing and editing.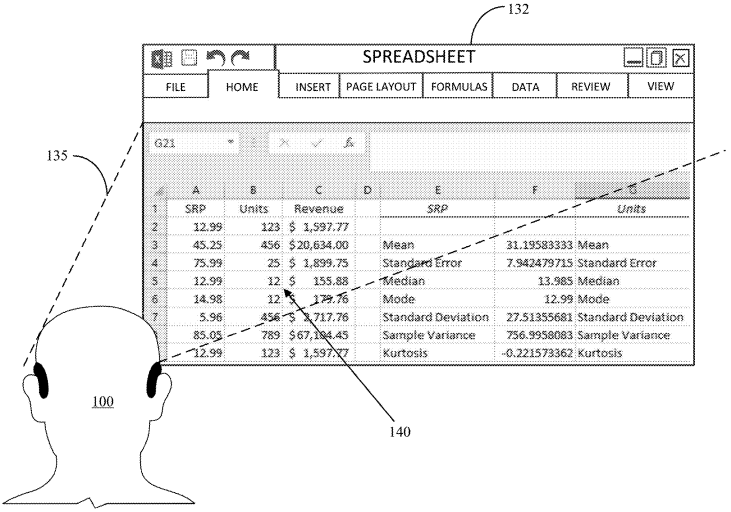 Google files a patent application related to notification transfer between devices
US patent application 20190278463 discloses a method for transferring notifications received in a first computing device to a second computing device upon receiving a user gesture for moving the notification to a second computing device associated with the user account. Figure below depicts an example user interface where user performs gestures for transferring notifications.
Boston Scientific files patents for radiocontrast agent and pelvic implant system
US patent application 20190275178 relates to an iodinated radiocontrast agent modified to be scavenged from a patient for imaging blood vessels or heart during stent or valve placement. Figure below shows example locations of iodinated contrast agent scavenger positioned inside and outside the patient's body.
Another US application 20190274804 describes an implant system for treating pelvic conditions such as urinary and fecal incontinence and defects of the pelvic floor such as weakness or injury in male and female patients by supporting levator muscle with a tissue support portion, an extension portion and an elongated frame.
Medtronic wants a patent for sensor fusion
US patent application 20190274604 presents a method by which single, optimal, fused sensor glucose value can be calculated based on respective sensor glucose values of several redundant working electrodes (WEs) of a glucose sensor. Image below shows a subcutaneous sensor insertion set and block diagram of a sensor electronics device.
Merck aims to patent controlled release tablet
US patent application 20190274961 describes a powdered extrudate based on polyvinyl alcohol (PVA), which can be compressed into tablets comprising improved solubility of API within a controlled release kinetic.
Roche eyes a patent on drug delivery pump system
US patent application 20190275249 relates to a drug delivery system comprising an insulin delivery device, a user interface, a controller comprising instructions and a user definable threshold criterion of a drug residual availability in a reservoir, wherein execution of the instructions by the controller causes the controller to determine the amount of the drug that is currently available to the patient, compare the amount with the threshold criterion, and provide an appropriate signal to the patient via the user interface.
Abbott seeks to patent pharmaceutical compositions of lipase-containing products
US patent application 20190275122 presents orally administrable pharmaceutical compositions of pancreatin and pancreatin-containing products, which contain lipase of microbial origin, which improve the lipolytic activity and result in stabilization of the lipase in the acidic pH range.