Intel seeks patent for a multi-static radar system for automobile radar sensing.
Read about this and other recently published patent applications.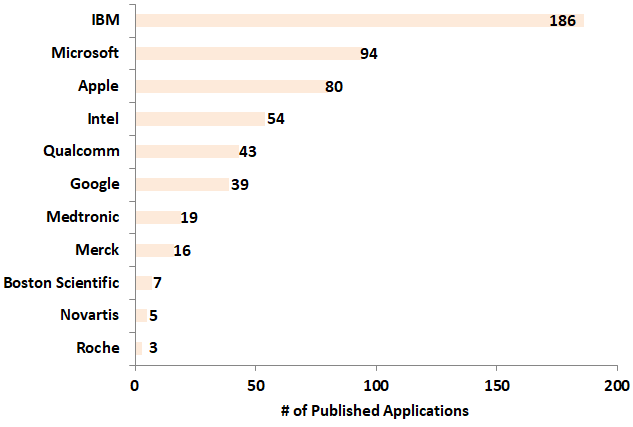 In this post, we take you through some of the recent patent applications from IBM, Intel, Google, Microsoft, Qualcomm, Apple, Medtronic, Boston Scientific, Roche, Merck and Novartis.
IBM Wants a Patent for a Method and System for Breast Cancer Detection
US patent application 20190340756 discloses a system that identifies a region of interest on a received mammogram based on a grey level of pixels. A morphological and entropy filter is applied to the region of interest to generate a hybrid result. The system then segments the region of interest using a selected clustering algorithm. A visual flow for detection of micro-calcifications in digital mammograms is illustrated.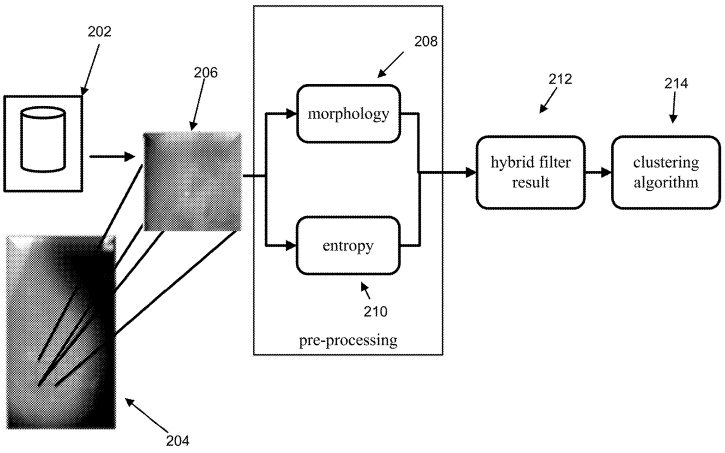 Intel Seeks Patent for a Multi-static Radar System for Automobile Radar Sensing
US patent application 20190339373 discloses a multi-static radar system with radar sensors having transmitters and receivers. The sensors are placed at different locations on the vehicle to provide the system with an angular resolution that is smaller than either of the native angular resolutions of the first and second radar sensors. An environment for incorporating and using the multi-static radar technology for automotive radar sensing is illustrated.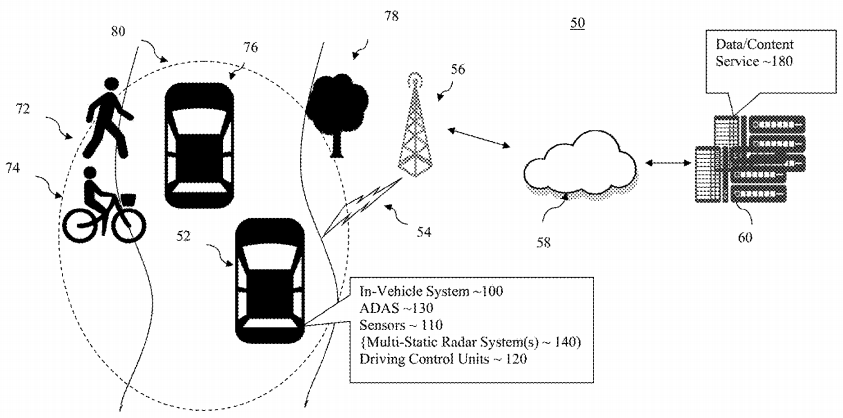 Google Files a Patent Application Relating to Associating Still Images and Videos
US patent application 20190340194 discloses a method for presenting a search result interface for a received search query that includes search results referencing an image responsive to the search query and search results referencing a related video associated with the image. The figure below illustrates an example search user interface displaying video search results that are related to the query.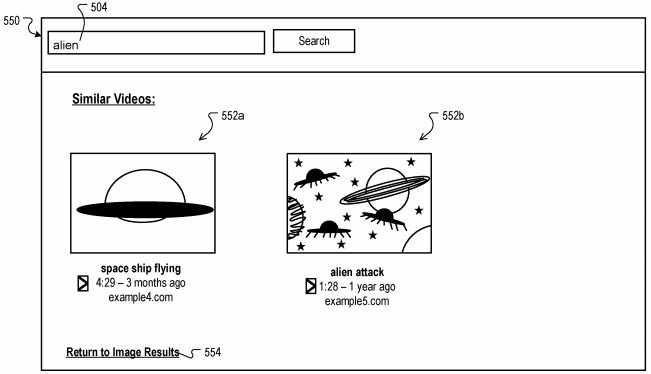 Microsoft Seeks a Patent for Authenticating Users to Workplace Systems via a Wearable Device
US patent application 20190340347 discloses a wearable device configured to authenticate a user by identifying the user within a physical environment, authenticating the user with another wearable device in the same environment and dissociating the user with the wearable device upon end-of-use. Subsequently, the wearable device authenticates a new user in the environment. The figure below illustrates an environment and a wearable device for authenticating a user to other devices.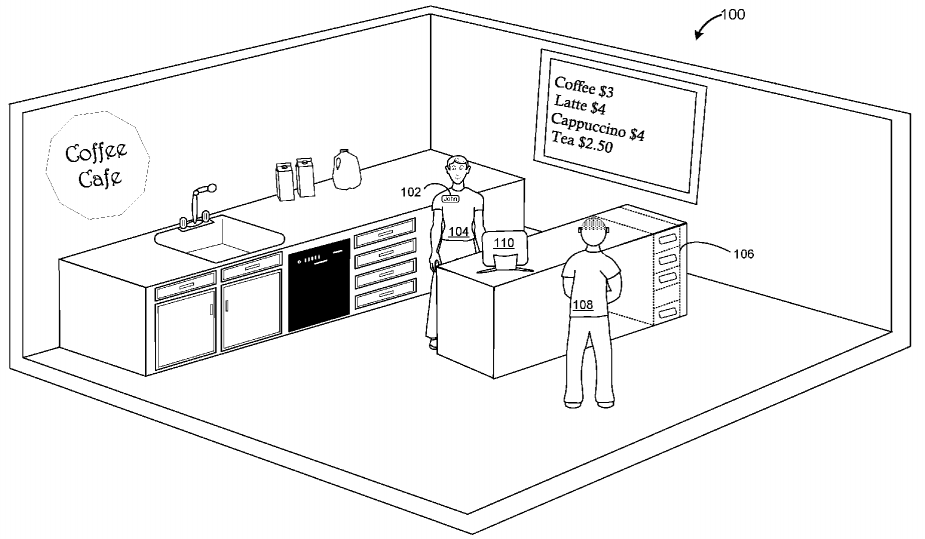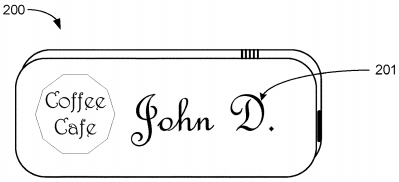 Qualcomm Files a Patent Application for a Method for Capture and Distribution of Information Collected from Signs
US patent application 20190340449 discloses a method for capturing and distributing event information displayed on signs that includes capturing an image of a sign using a mobile device, extracting event information from the image, determining the location of the mobile device and uploading to a server a time of capture, the event information, a location of the event and the sign.
Apple Eyes a Patent for an Intelligent Automated Assistant for Delivering Content from User Experiences
US patent application 20190341027 describes an intelligent automated assistant that determines a speech input corresponding to a user's intent, obtains information associated with a user experience and outputs media items based on metadata associated with the user experience. The figures below illustrate interactions with an electronic device.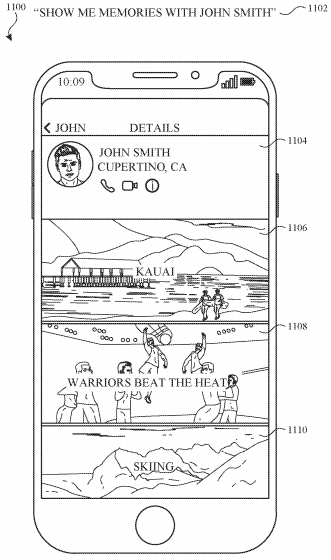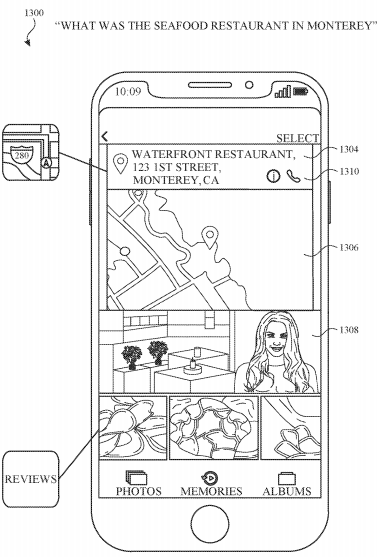 Medtronic Pursues Patents for Augmented Reality Guidance for Medical Devices and a Heart Failure Management System
US patent application 20190341149 reports on the process of augmented reality guidance for medical devices and describes a method of identifying the current user interface state of a medical device, generating guidance information and presenting a guidance overlay pertaining to the state of the user interface. The figure below depicts an augmented reality graphical user interface (GUI) suitable for presentation by an electronic device.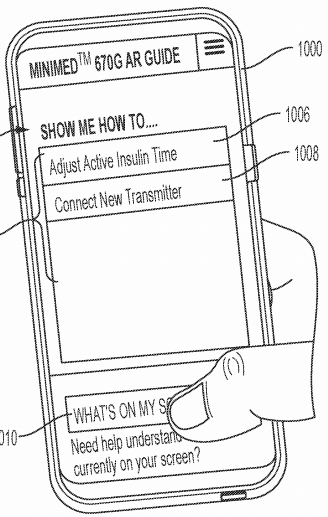 Another US application, 20190336076, describes a medical system configured to monitor patient parameters related to cardiac function, such as oxygen saturation and tissue impedance. The medical system requires subcutaneous implantation, comprises several electrodes and an optical sensor, and determines heart failure based on a comparison with a baseline value. The images below illustrate a) a leadless implantable medical device and an external device in conjunction with a patient, and b) an exemplary leadless implantable medical device.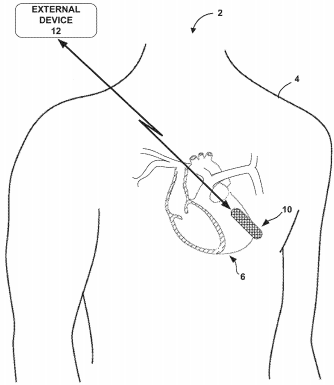 Boston Scientific Seeks to Patent a Bodily Implant with a Tubing Connector
US patent application 20190336745 describes bodily implants having a connector for connecting tube members to transfer fluid, wherein the connector comprises a couple of clips connected by a hinge, a retainer and an inner connector. The illustration below depicts an inflatable penile prosthesis having one or more connectors.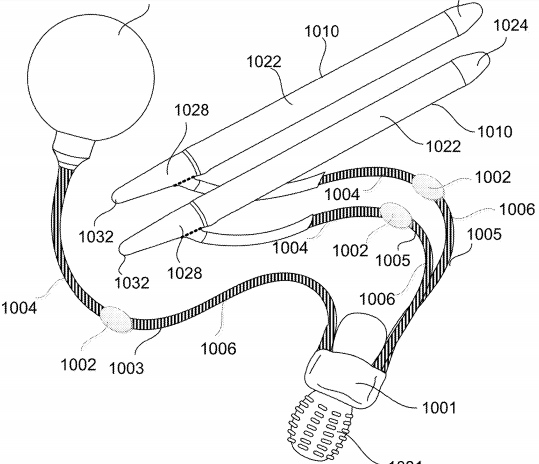 Roche Aims to Patent an Implantable Sensor
US patent application 20190336050 describes an implantable sensor that permits reliable reagent-free continuous monitoring of glucose in a sample of body fluid. The implantable sensor offers mechanical stability, such as enhanced wearing comfort, and reduces the ingress of contamination. The image below depicts an implantable sensor element and kit.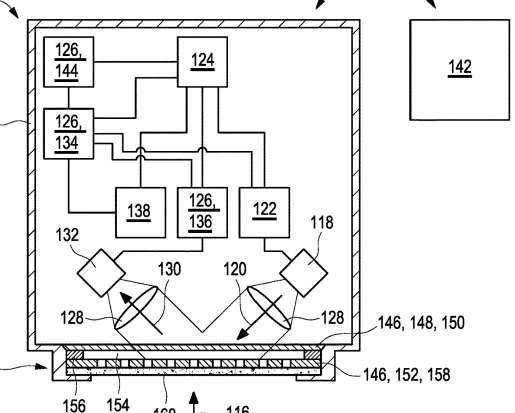 Merck Eyes a Patent on Heterocyclic Compounds as HIV Protease Inhibitors
US patent application 20190337902 discloses novel heterocyclic derivatives and their molecular structure, pharmaceutical compositions with the derivatives, the use of these compositions in the inhibition of HIV protease and viral replication, the prophylaxis of infection by HIV and its treatment, and its role in causing delay in the onset and/or progression of AIDS.
Novartis Wants to Patent the Single-Stage Docking of a Femtosecond Laser
US patent application 20190336341 describes a one-piece patient interface for single-stage docking of a femtosecond laser for use in ophthalmic surgery The interface includes an upper circular portion, a lower conical portion integrally formed with the upper circular portion, an applanation plate in the lower conical portion, and a vacuum connection. The image below shows a system for cutting a flap on an eye using a femtosecond laser.