In this post, we take you through some of the recent patent applications filed by Facebook, Intel, Google, Qualcomm, Amazon, Apple, Medtronic, Novartis, Boston Scientific, Abbott, Merck, and Roche.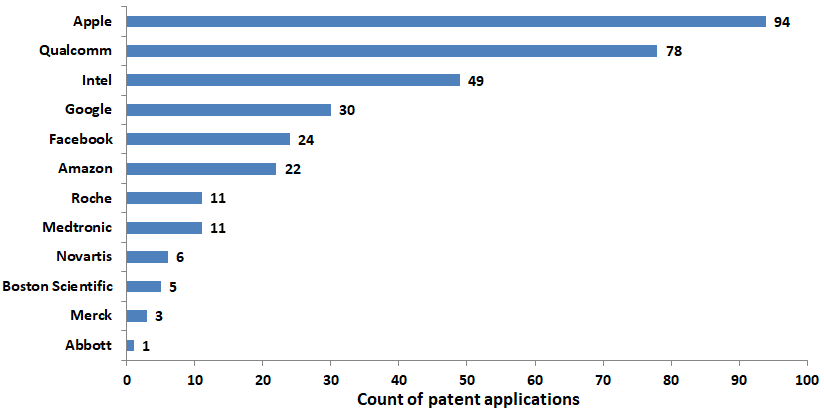 Facebook seeks to patent an ergonomic tablet holder and a method for highlighting live video broadcast
US patent application 20190079941 titled "Highlighting Portions of a Live Video Broadcast" discloses a method for enabling a broadcaster to indicate highlighted portions of a live video broadcast and providing users more control over broadcasts and corresponding audiences. For example, a broadcaster can select members to whom notifications related to the live broadcast video are provided. Thus, the broadcaster can ensure that all of his/her networking system friends are not "spammed" with regard to the live video broadcast.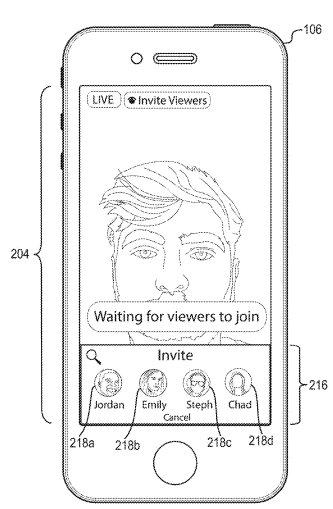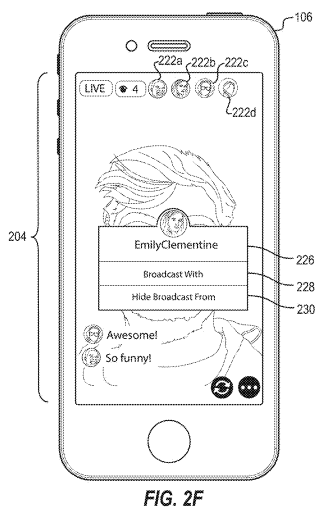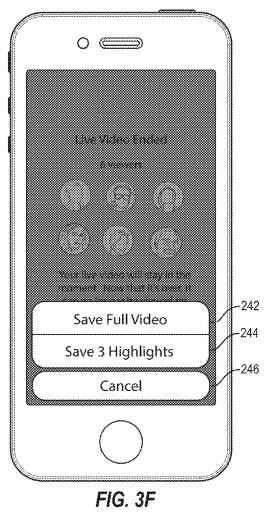 US patent application 20190078726 titled "Ergonomic Tablet Holder" discloses an adjustable holder assembly for tablets, laptops, monitors and keypads, that allows the device to rotate to a comfortable position for the user's hands during use. An adjustable counterweight assembly is connected to the support structure so as to increase or decrease the force feedback provided to a user when typing or otherwise pressing on the tablet. The holder assembly has a rotatable support to adjust the angular, ergonomic orientation of the tablet for the user.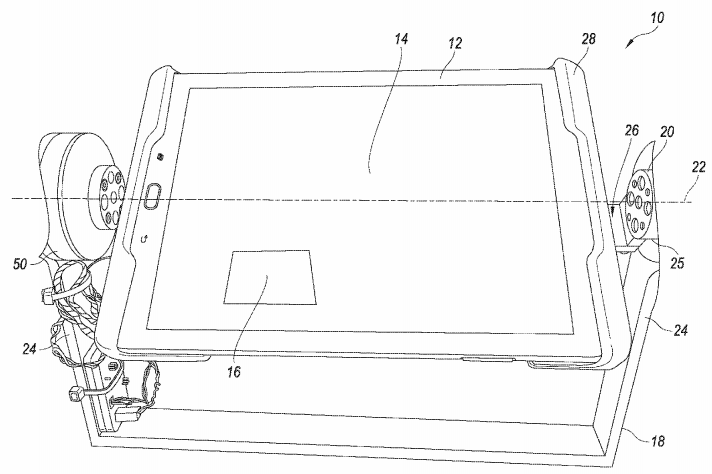 Intel attempts to patent technologies relating to sports equipment and computer-assisted or autonomous driving
Intel has filed a US patent application 20190076710 titled "Apparatus and Methods to Track Movement of Sports Implement" disclosing a sensor that includes an inertial measurement unit to obtain movement data of the sports implement during a swing and a swing analyzer to determine a follow-through pattern of the swing based on the movement data. Illustrations shown below provide a peek into the technology.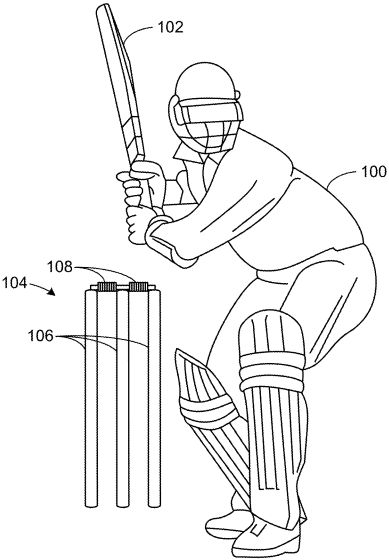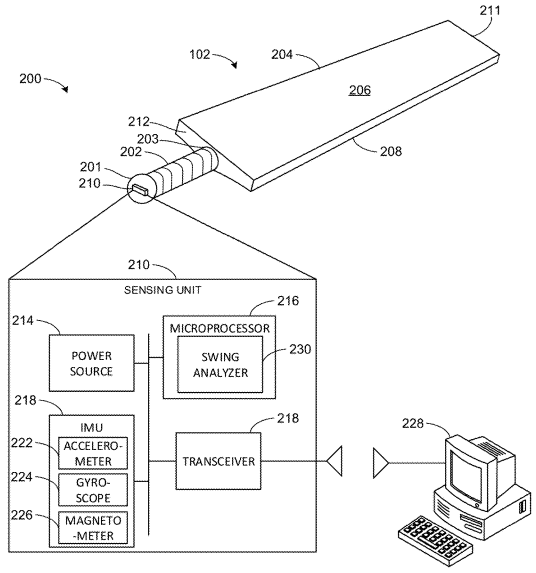 Intel's US application 20190079659 titled "Computer-assisted or Autonomous Driving vehicles social network" published last week relates to computer-assisted or autonomous driving vehicles that are members of a vehicle social network where the vehicles are connected to one another. A graphical user interface of the vehicle social network enables sharing of profile information with other vehicles. Figures given below illustrate the invention.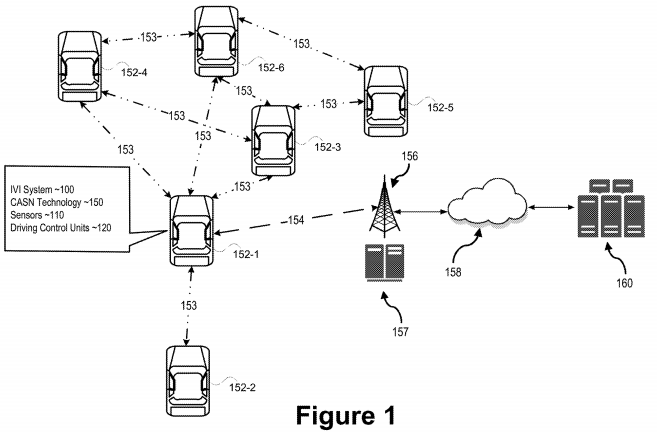 Google files patent applications for 4D camera tracking and mobile applications
US patent application 20190080168 titled "Systems, Methods, and Apparatus for Providing Image Shortcuts for an Assistant Application" discloses a method for generating image shortcuts that cause computer actions to be performed in response to determining that certain features are present in images from a camera of a computing device of a user. When the user directs camera at objects having such features, the assistant application can cause the actions to be automatically performed. Figures shown below illustrates the method of the invention.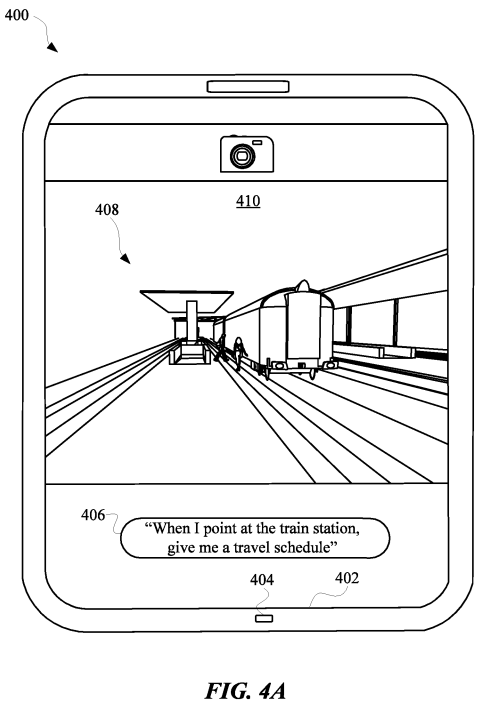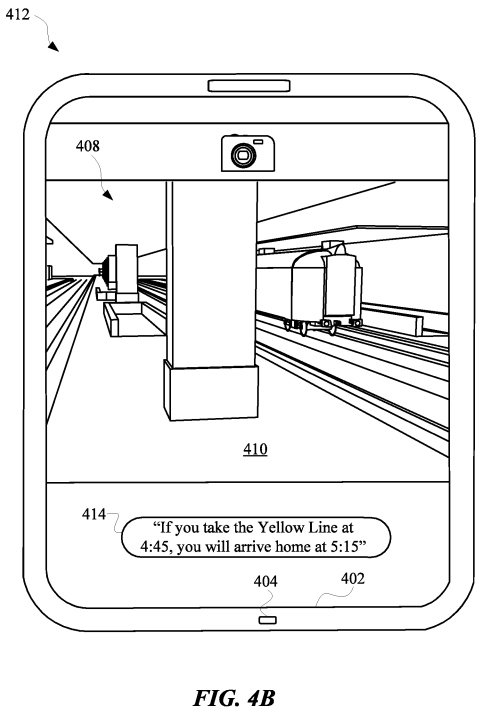 US patent application 20190079158 titled "4D Camera Tracking and Optical Stabilization" discloses a method for 4D camera tracking by processing a light-field video stream and obtaining a camera pathway indicative of the viewpoint from which the light-field video stream was generated. The camera pathway is then modified to obtain an adjusted camera pathway which provides a more desirable viewpoint. The figure below illustrates the relationship between camera acceleration curves and light-field optical constraints.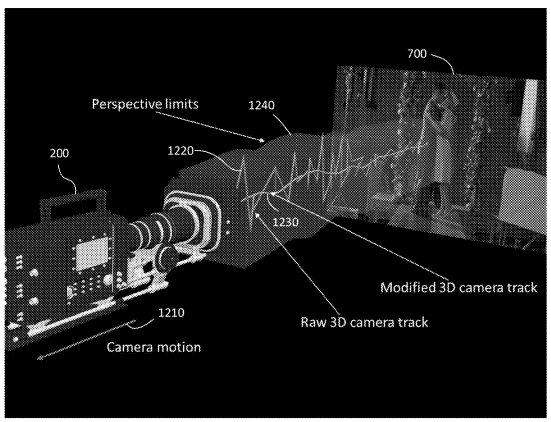 Qualcomm files patent applications in the field of autonomous vehicles and imaging
US patent application 20190079525 discloses autonomous vehicle support method where a first vehicle (e.g., a motorized vehicle) provides support services for a second vehicle (e.g., a non-motorized vehicle). A processor is configured to autonomously control positioning the first vehicle at a location relative to the second vehicle, and perform, after reaching the location, at least one service for the second vehicle. The image below shows a control system autonomously positioning primary vehicle to provide general lighting of secondary vehicle.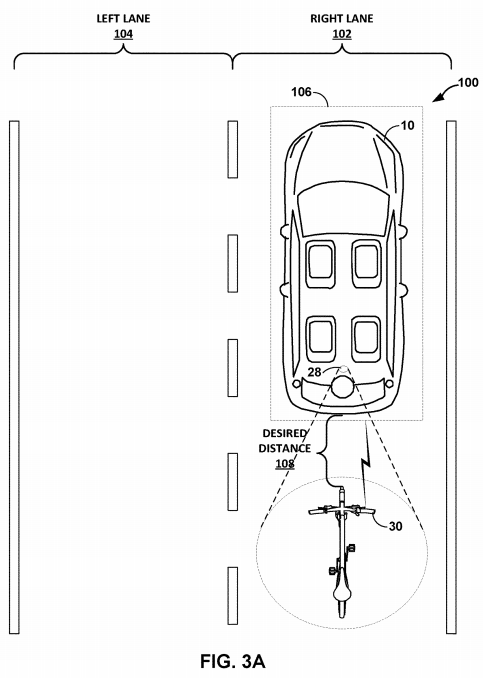 US patent application 20190082101 titled "Assist for Orienting a Camera at Different Zoom Levels" discloses a method for assisting a user in positioning a camera at different zoom levels. The figure below illustrates a display switching between the zoom assist preview, the preview of the portion of the scene being or to be recorded, and/or the concurrent preview, as indicated by switching operations.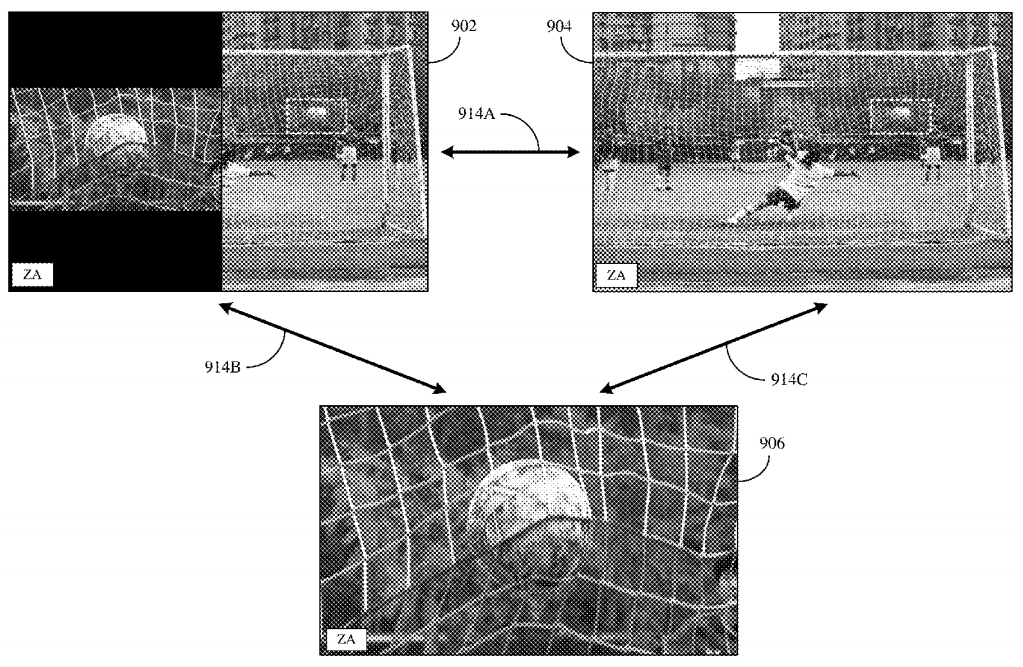 Amazon files patent applications for personalized live streaming media content and management of user privileges using a voice assistant system
Amazon's US patent application 20190082233 describes techniques for delivery of personalized live streaming media content based on position information received for a participant of a live event to identify sources of media content that correspond to the participant. The personalized live media content may also be augmented with metadata. The server operations for personalized live streaming media content is shown in the figure below.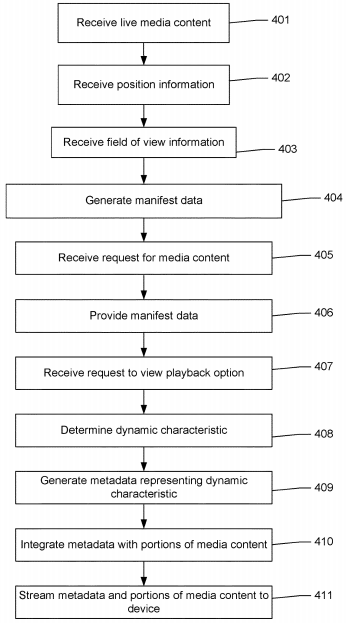 US patent application 20190080698 titled "Administration of Privileges by Speech for Voice Assistant System" discusses a voice assistant system that receives a spoken introduction from a trusted user to introduce a new user and designate access privileges for the new user based on automated speech recognition techniques. Illustration below provides a glimpse of the invention.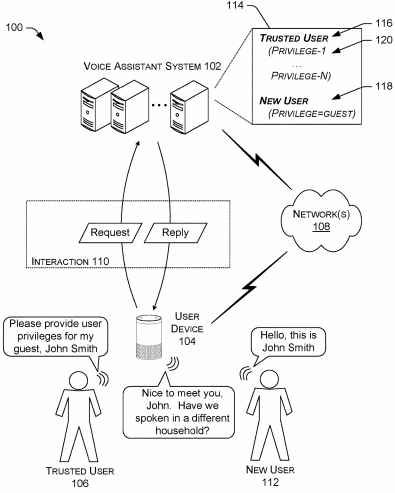 Apple seeks to patent inventions for wireless power systems and media editing with augmented reality
Apple's recently published US patent application 20190081499 titled "Wireless Power System with Battery Charge Indicators" discloses a wireless charging mat that supports bidirectional in-band communications between the devices. For example, the cellular telephone receives battery charge level information associated with each earbud through the charging mat and displays corresponding indicators. The earbuds battery case has a visual output device such as an LED illuminated to indicate that the earbuds battery case is being charged.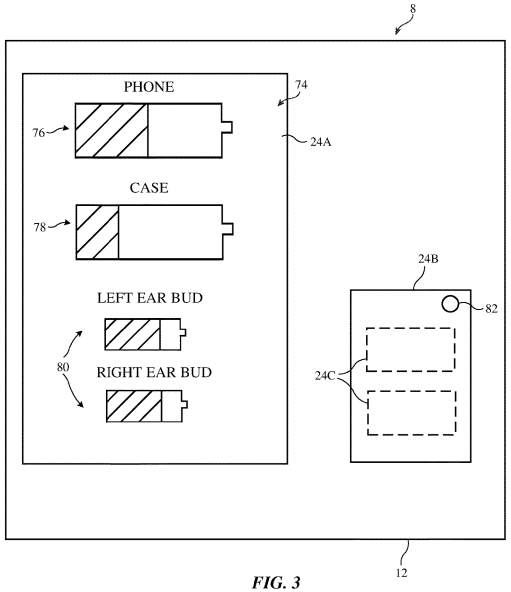 US patent application 20190080498 discloses techniques for creating augmented reality (AR) self-portraits using machine learning by capturing an image of a subject in a physical, real-world environment. A composite image data is generated using an image data, a matte, and a virtual background content selected based on the virtual camera orientation.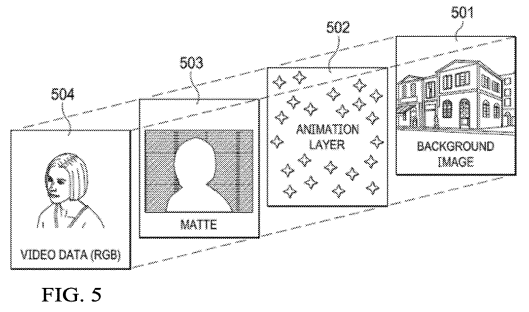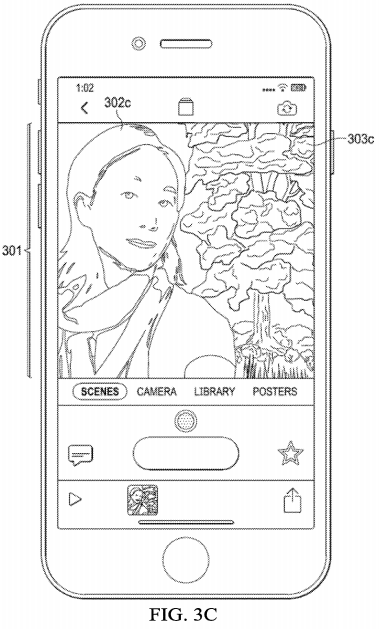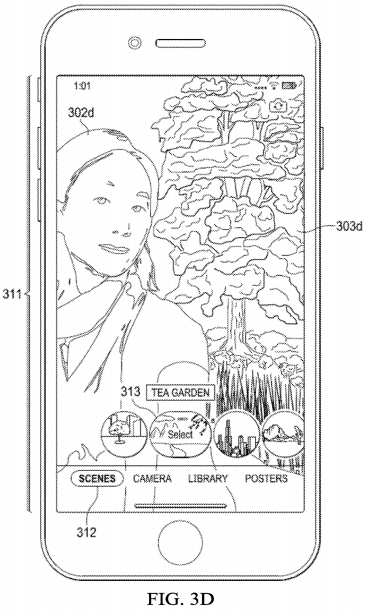 Medtronic files patent applications on tissue cavity markers and implantable modular electrode array assembly
US Patent application 20190076212 titled "Transformative Shape-memory Polymer Tissue Cavity Marker Devices, Systems and Deployment Methods" discloses a shape-memory polymer tissue cavity marker used to fill cavity volume after a biopsy, lumpectomy or tumor removal during treatment of breast cancer. Figures below illustrate a delivery device loaded with a shape-memory polymer tissue cavity marker to a tissue cavity.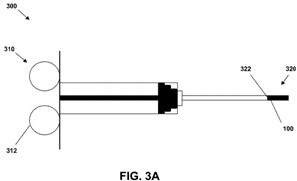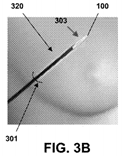 US application 20190076644 presents a modular electrode assembly designed to be implanted into a patient's cranium for delivering electrical stimulation or sensing electrical signals. Figures below illustrate i) a patient with the implanted stimulator, ii) a model of the implantable electrical stimulator device.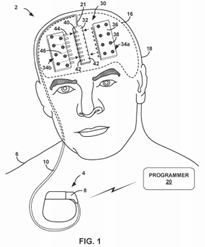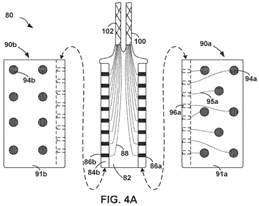 Novartis applies for a patent on heat tunable intraocular lens
US application 20190076243 discloses a novel IOL that includes a reservoir module having an optical fluid. The reservoir module consists of a heat sensitive material that changes shape when a temperature of 45° Celsius is applied. This change in shape corresponds to a change in reservoir volume leading to a shift in the base power of the lens. Therefore this lens, as illustrated in the figure below, allows a mechanism for noninvasively changing the base power of an IOL.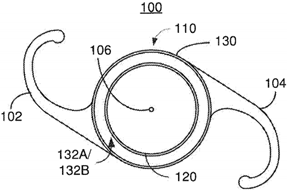 Boston Scientific files patent applications for techniques for sensing incorrect lead connection to an implantable stimulator, and coated stent
US Patent application 20190076645 titled "Techniques for Sensing Incorrect Lead Connection to an Implantable Stimulator Device" describes a system, method and algorithm for identifying leads connected to the ports of an implantable stimulator device (ISD), and to determine whether the leads are properly connected to their ISD ports. Alternatively, they may be used to determine which leads are connected to the ports. Figures below depict two different connections of leads, which are consistent and not consistent with the manner in which the proximal terminal are assigned.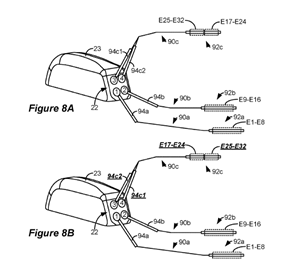 US application 20190076274 relates to an implantable medical device, such as a stent, and focuses particularly on the mucosal adhesive coating of the stent. The device has a tubular body having scaffolding forming a cluster of cells, a polymeric covering disposed over a portion of the scaffolding, and an extracellular matrix material coating disposed over the polymeric covering.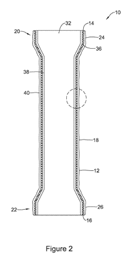 Abbott seeks patent on a medical device inserter and process of inserting and using the device
Electrochemical sensors, such as the one disclosed in Abbott's US patent application 20190076073, can be inserted under the skin of a diabetic patient using an inserting apparatus. Such sensors (as shown in the figure below) allow real time monitoring of analytes such as glucose from the blood or interstitial fluid.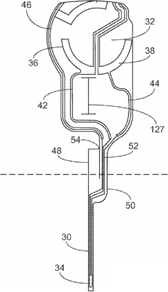 Merck pursues a patent application for template independent polynucleotide synthesis
Sigma-Aldrich, one of the subsidiaries of Merck, files a US patent application 20190078126 for a template-independent method of synthesising DNA that involves a de novo synthesis of polynucleotides in which 3′-O-reversibly blocked nucleotides are attached to a solid support in the presence of an X family DNA polymerase.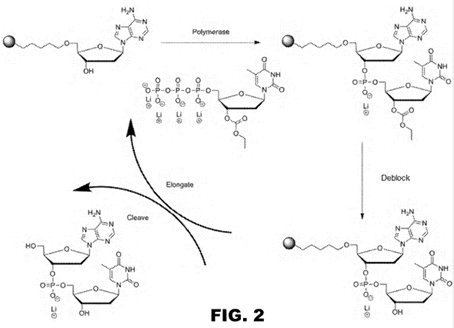 Roche aspires for a patent on a rack positioning system
Roche Diagnostic's latest application 20190076848 describes a positioning system for a consumable rack in a diagnostic system. The system has an upper surface comprising holding positions, and a receiving compartment comprising a rectangular chassis. Figure below illustrates the system that is meant to be used in an automated in vitro diagnostic system.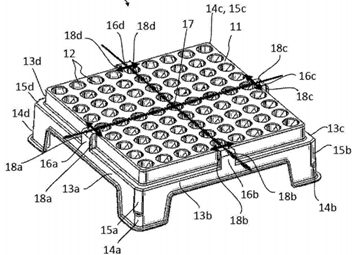 Did you like this piece of content? We would love to hear your thoughts! Leave a reply below to let us know which companies you would like to see us follow, and any other suggestions you might have. Be sure to subscribe to our blog to stay up to date with the latest information on patents, applications, and more.