Apple pursues patent for three dimensional (3D) lighting. Read about this and other recently published patent applications.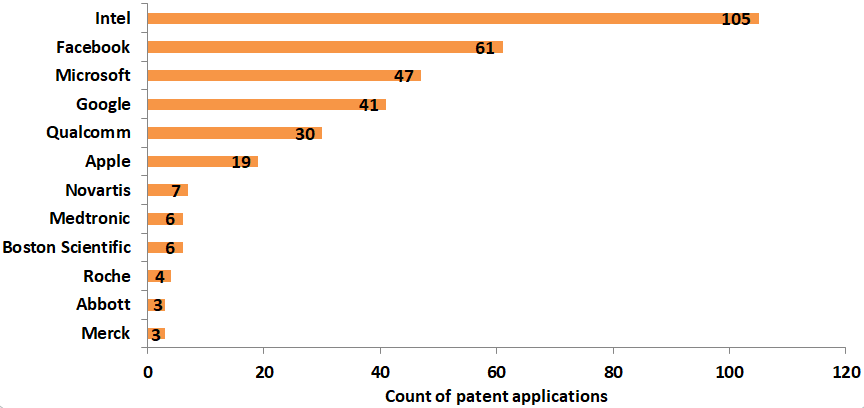 In this post, we take you through some of the recently filed patent applications of Apple, Intel, Qualcomm, Microsoft, Google, Facebook, Boston Scientific, Medtronic, Roche, Merck, Abbott, and Novartis.
Apple pursues patent for three dimensional (3D) lighting
US patent application 20190206120 relates to a method for displaying three dimensional (3D) representations of an object based on orientation information. Figure below illustrates 3D target object illuminated from light source moving from one position to another position along a path while camera remains in a single position taking a relatively large number of images.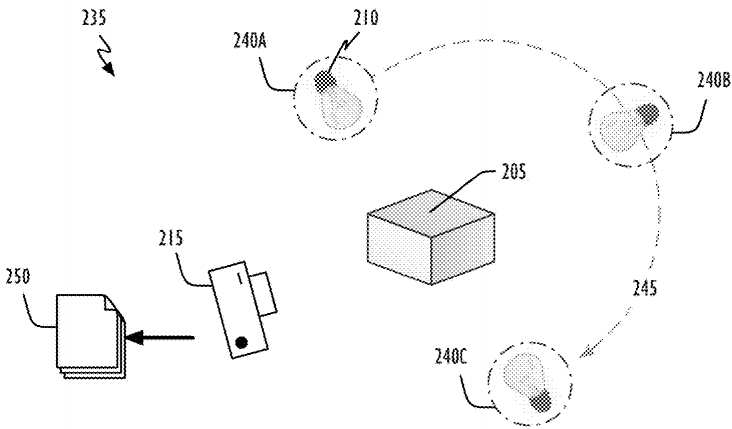 Intel files patent applications related to private delivery drone system and light flicker mitigation in machine vision systems
US patent application 20190202556 discloses a private delivery drone system that includes interfaces to receive delivery area input and visual marker of a recipient, a drone controller to identify a location in a delivery area based on the visual marker, and a carrier to deliver the payload to the location. Illustration depicts a private delivery drone system.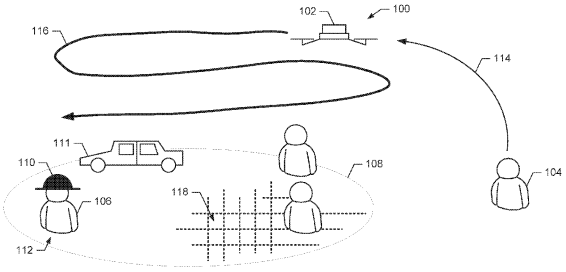 US patent application 20190208106 describes a machine vision system that includes a light flicker mitigation (LFM) circuitry configured to detect and minimize the effect of light flickering in a stitched HDR image formed using a plurality of images obtained from an image acquisition sensor circuitry. Illustration depicts a block diagram of the system.

Qualcomm seeks patent for image processing in UAV
US patent application 20190208120 describes determining a body coordinate matrix, an estimated rotation of the image sensor and the estimated rotation of the UAV based on an image captured by an image sensor of the UAV. Figure below illustrates system block diagram of a UAV operating within communication system.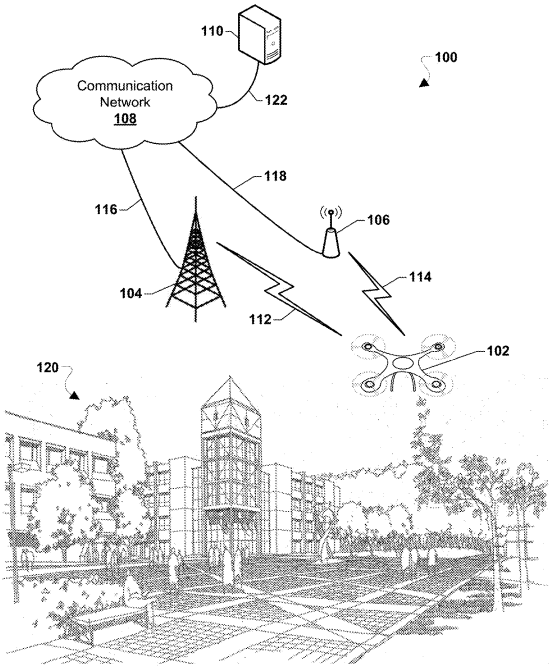 Microsoft wants to patent hybrid intelligence method of eliciting knowledge for inline notes
US patent application 20190205772 discloses receiving an input in an inline note and identifying agents, such as bot agents. The identified agents generate message to other agents over a communication channel. The person agent or author receives the message and views the message using appropriate communication application.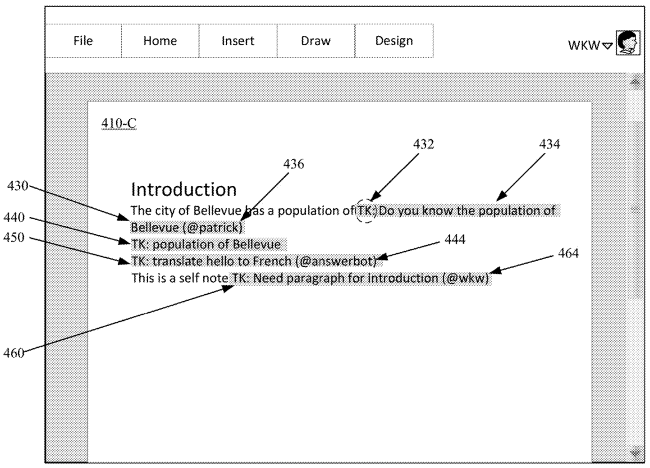 Google eyes patent related to drag-and-drop on a mobile device
US patent 20190205005 discloses a method for identifying a drag area in a first mobile application in response to a drag command, receiving a drop location in a second mobile application and determining an action to be performed in the second mobile application based on the drop location. Figures below illustrate an example mobile application icon drop location for an improved drag-and-drop operation.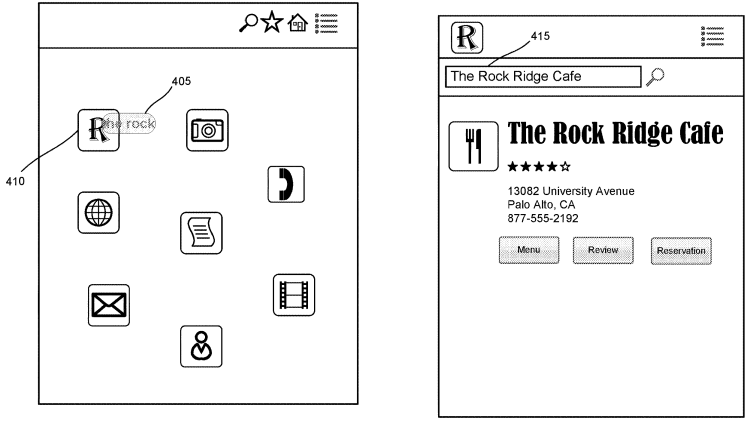 Facebook applies patent for generating and displaying artificial environments based on real-world environments
US patent application 20190206141 discloses a sensor for identifying an object of interest within a real-world environment, mapping an area of the real-world environment surrounding the object, generating a virtual environment based on the mapped area, and displaying the object within the virtual environment in real-time, as illustrated below.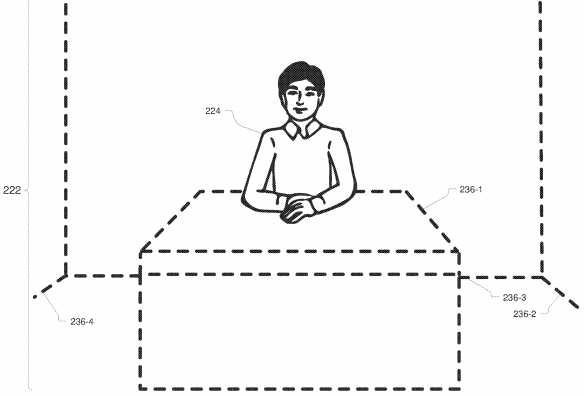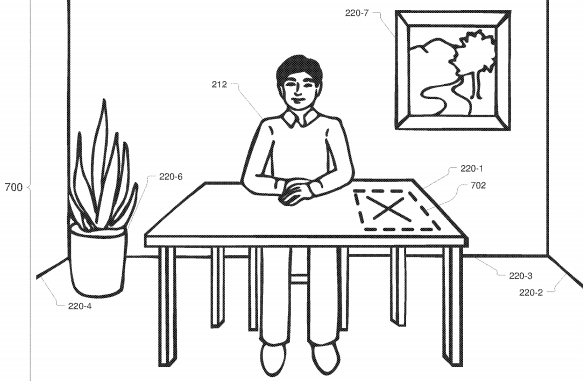 Boston Scientific files patent application for an atherectomy system
US patent application 20190201051 discloses an atherectomy system having rotation monitoring and control capabilities that engage and remove plaque from vascular vessel walls to restore blood flow through a portion of a patient's blocked vasculature. Figure below illustrates an exemplary atherectomy system.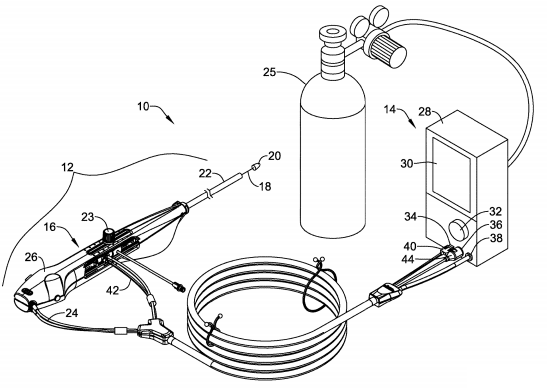 Medtronic attempts to patent a scoop cannula
US patent application 20190201066 describes a scoop cannula with deflectable wings configured for use in a kyphoplasty procedure to treat patients with spinal fractures. Illustration below shows the described cannula.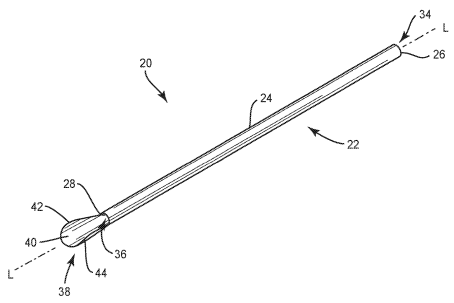 Roche seeks to patent digital biomarkers for cognition and movement diseases
US patent application 20190200915 describes a method for assessing a cognition and movement disease or disorder in a subject from a dataset of activity measurements obtained from the subject using a mobile device. Images below depict the instructions given on the screen of the smartphone for testing the patient.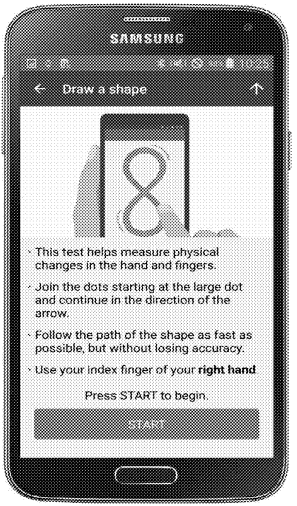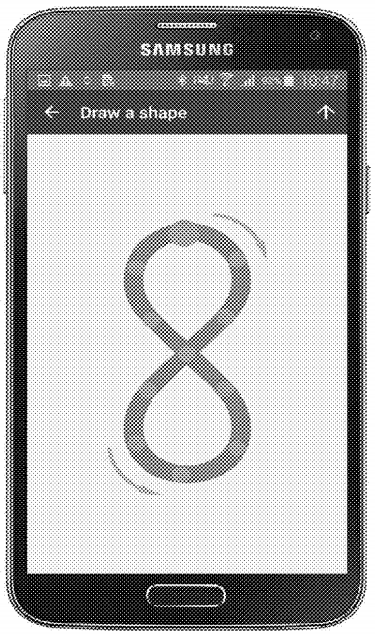 Merck aims to patent formulations for electronic devices
US patent application 20190207114 reveals formulations for the production of electronic devices which comprise organic, organometallic and/or polymeric semiconductors such as triarylamine based compounds.
Abbott wants to patent compositions for detecting epidermal growth factor receptor variants
US patent application 20190203305 presents compositions and kits for screening for the presence of Epidermal Growth Factor Receptor variant 3 (EGFR(v3)) in a sample. The kit is suitable for diagnosing the therapeutic outcome for treating a patient having a cancer with an anti-EGFR therapeutic agent and for screening a sample for a predisposition for forming an EGFR-associated cancer.
Novartis files patent application for UV laser vitrectomy probe
US patent application 20190201238 discloses a vitrectomy probe including a body, a disruption element, wherein the disruption element includes a needle and a port at a distal end, an ultraviolet optical fiber projecting a UV laser beam for irradiating an area proximate the port to target collagen fibers of a vitreous material entering the port. Figure below depicts the probe and illustrates the probe as present within the eye of a patient.