Amazon wants a patent for object detection and avoidance for aerial vehicles. Read about this and other recently published patent applications.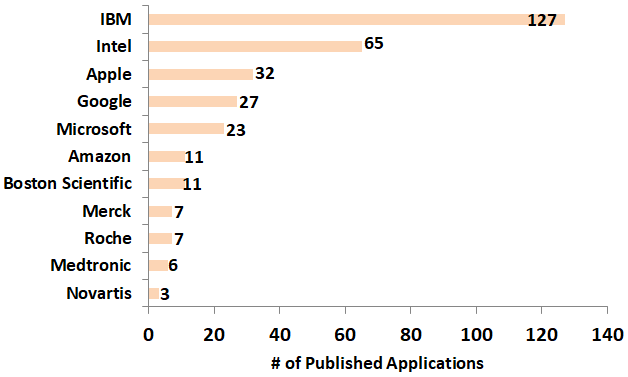 In this post, we take you through recent patent applications from Google, Amazon, IBM, Intel, Apple, Microsoft, Medtronic, Boston Scientific, Roche, Merck, and Novartis.
Google Aims to Patent a Method for Ambient Background Noise Modification Based on Mood
US patent application 20200015006 describes a method that includes identifying at least one background ambient noise present in an environment of a user, an activity the user is currently engaged in, and a physical or emotional state of the user. The method also includes determining a target ambient noise to be produced, identifying at least one device associated with the user device to be used to produce the target ambient noise; determining sound outputs corresponding to each of the one or more identified devices, and causing a second device to produce the determined sound outputs. The figures illustrate user interfaces for selecting devices to be used to modify the ambient noise in a room.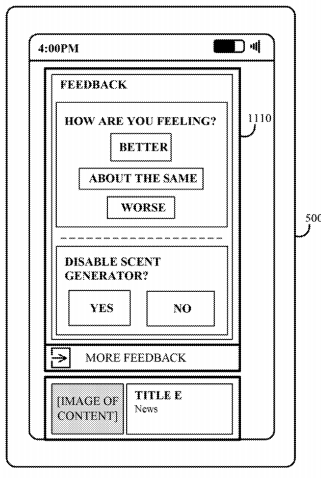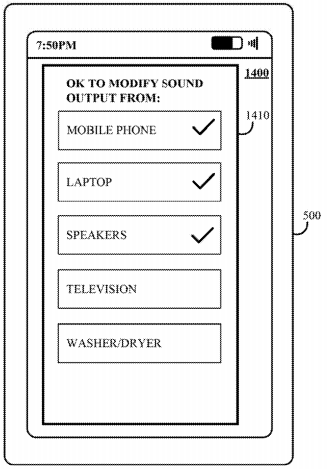 Amazon Wants a Patent for Object Detection and Avoidance for Aerial Vehicles
US patent application 20200012842 discloses aerial vehicles equipped with imaging devices to detect obstacles that are small in size or obstacles that feature colors or textures that are consistent with colors or textures of a landing area. A landing operation at the landing area may be aborted or an alternate landing area for the aerial vehicle may be identified, if obstacles are present. The figure below illustrates an aspect of the system for object detection and avoidance in a physical environment.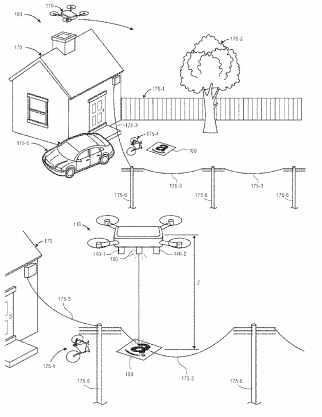 IBM Seeks a Patent for Contextual and Differentiated AR Worlds
US patent application 20200009459 describes a method that generates a virtual object according to a cohort associated with a user. An AR setting of a location is generated and a context of the location is determined, and the virtual object is modified in the AR setting according to the context and the cohort.
Intel Files Patent Applications for a Context-Based Management of Wearable Devices; and a Proactive Vehicle Safety System
US patent application 20200015042 relates to technologies for context-based management of wearable devices that include a mobile computing device that receives location context data of the wearable device, determines a context of the wearable device and manages the functionality of the device, as required. The illustrations depict an embodiment of the system.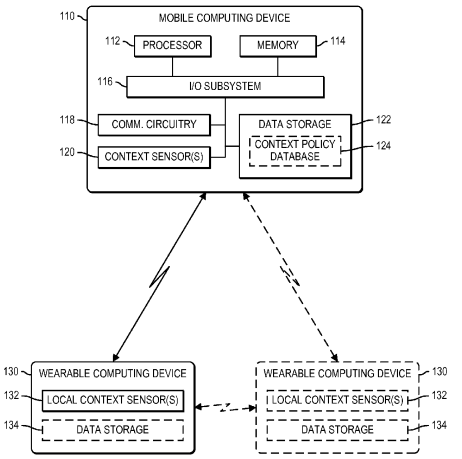 US patent application 20200010077 discloses an autonomous vehicle (AV) system that determines that a collision is imminent based on data obtained from sensors, determines an optimal vehicle orientation for the collision, determines a vehicle path to position the vehicle in the optimal vehicle orientation and autonomously controls the vehicle to travel along the determined vehicle path. The illustration depicts choosing a path and orientation based on communication between vehicles.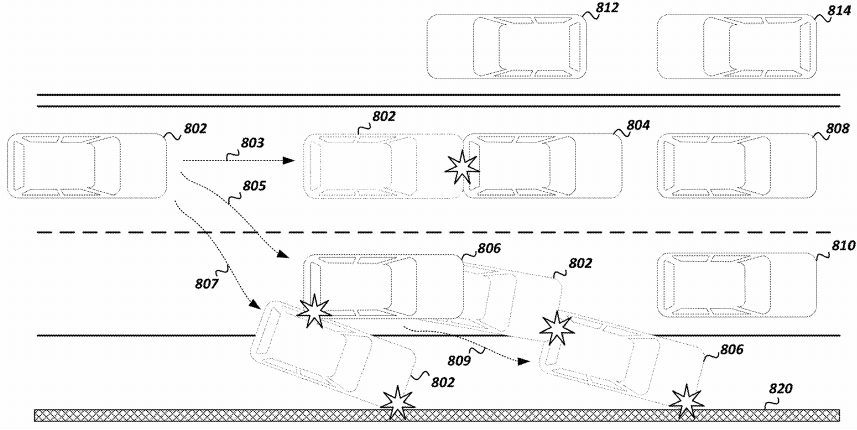 Apple Eyes a Patent for Providing a Remote Keyboard Service for a Media Device
US patent application 20200012422 discloses a remote virtual keyboard to be provided by a user device for a media device without having to invoke any specific application or without having to unlock the user's device. A GUI for presenting a virtual keyboard on a user device is illustrated below.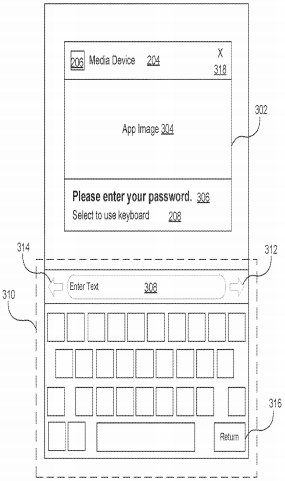 Microsoft Seeks Patent for Using Eye Gaze to Bend and Snap Targeting Rays for Remote Interaction
US patent application 20200012341 describes a method for improving user interaction with a virtual environment by presenting to a user on a display, measuring a gaze location and an input ray location at a distal point of the input ray and snapping a presented input location to the gaze location when the input is within a snap threshold distance of the input location. The figure below illustrates gaze-assisted targeting with an input device in a virtual environment.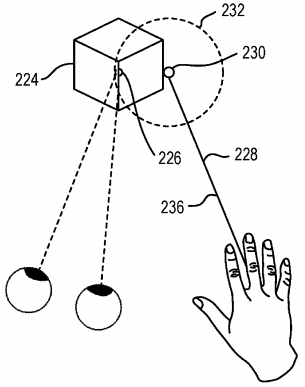 Medtronic Files a Patent for a Method of Treating an Eating Disorder
US patent application 20200008855 describes a method of treating an eating disorder using an intravascularly positioned catheter carrying a therapeutic assembly configured to modulate the renal sympathetic nerve. The illustration below depicts the sympathetic nervous system (SNS) and how the brain communicates with the body via the SNS.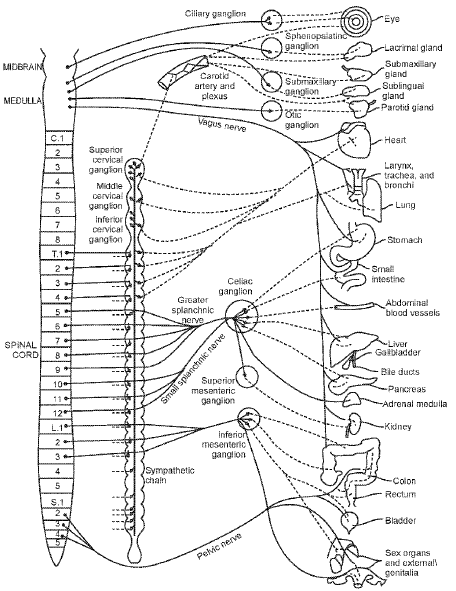 Boston Scientific Aims to Patent a Cryogenic Balloon Pressure Sensor Assembly
US patent application 20200008856 presents a cryogenic balloon catheter system that includes an inflatable balloon, a handle assembly and a pressure sensor, wherein the pressure sensor senses balloon pressure within the balloon interior. The image shows a simplified side view of a portion of the patient, a portion of the cryogenic balloon catheter system and an embodiment of the cryogenic balloon pressure sensor assembly.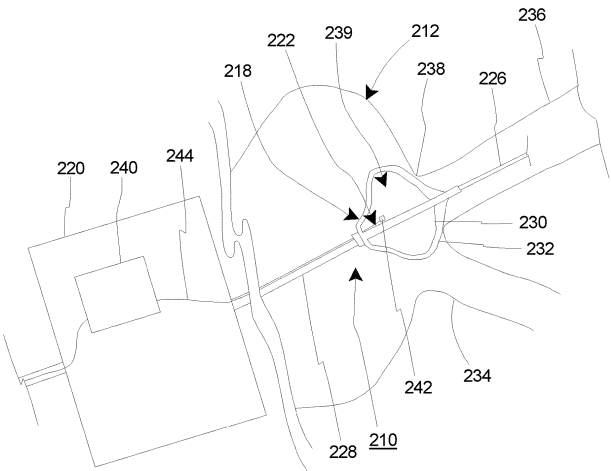 Roche Seeks to Patent an Implant Needle
US patent application 20200008838 describes an implant needle for introducing an implant into a body of a patient comprising a receiving portion to receive an implant, a main body, and a taper-shaped tip portion, as illustrated below.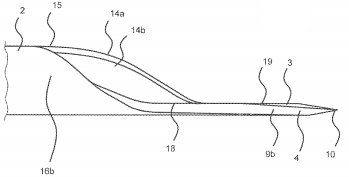 Merck Wants to Patent a Method for Enrichment of Listeria
US patent application 20200010871 discloses a medium for enrichment and detection of Listeria species, wherein the medium is an enrichment medium comprising C12 to C16 fatty acids and derivatives, thereof.
Novartis Pursues a Patent for Ceritinib Formulation
US patent application 20200009141 describes a tablet formulation for Ceritinib that is prepared by wet granulation, wherein povidone is used as a binder.