Microsoft seeks a patent for automated classification and time-based relevancy prioritization of e-mail items. Read about this and other recently published patent applications.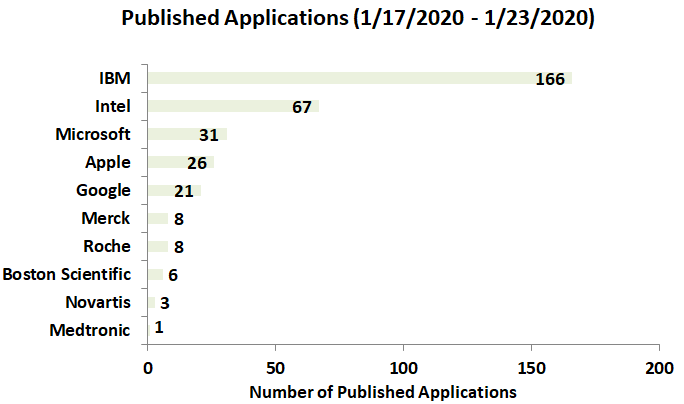 In this post, we take you through recent patent applications from IBM, Microsoft, Intel, Google, Apple, Medtronic, Boston Scientific, Roche, Merck, and Novartis.
IBM Wants a Patent Related to Confidentiality-Smart Voice Delivery of Text-based Incoming Messages
US patent application 20200028956 describes a voice delivery application that securely delivers voice message to a user by analyzing the environment of the user, speed of the user, and bystanders within a hearing range of the user and their relationships with the user. A confidentiality group dictating whether or not the message would be heard by the bystanders is determined and accordingly delivered to the user. The various data elements used by the application are illustrated below.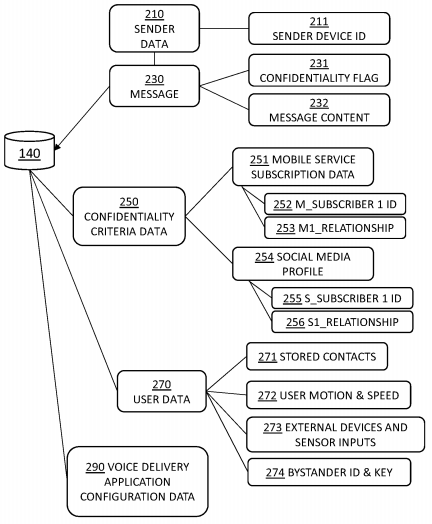 Microsoft Seeks a Patent for Automated Classification and Time-based Relevancy Prioritization of E-mail Items
US patent application 20200019242 describes a method for identifying time-sensitivity of electronic messages and extracting attributes enriched with metadata for classifying the electronic messages and displaying based on the classified relevancy to a receiving user. The figure below illustrates a graphical user interface displaying a category of electronic messages.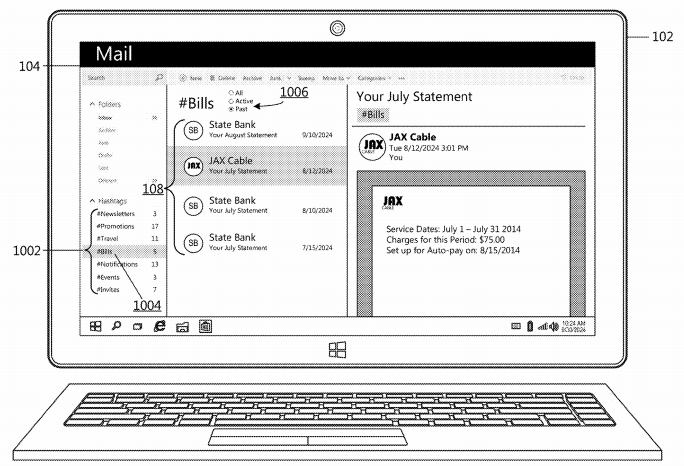 Intel Files a Patent Application for an Apparatus to Detect Physical Changes in an Environment
US patent application 20200026984 discloses an apparatus to detect changes in a physical environment that includes a descriptor generator to generate a first descriptor, a descriptor similarity generator to generate a similarity value to compare the first descriptor to a second descriptor and a physical change indicator to indicate that a physical change has occurred in the environment based on the similarity value. The illustration depicts a service robot to maintain cleanliness of the environment.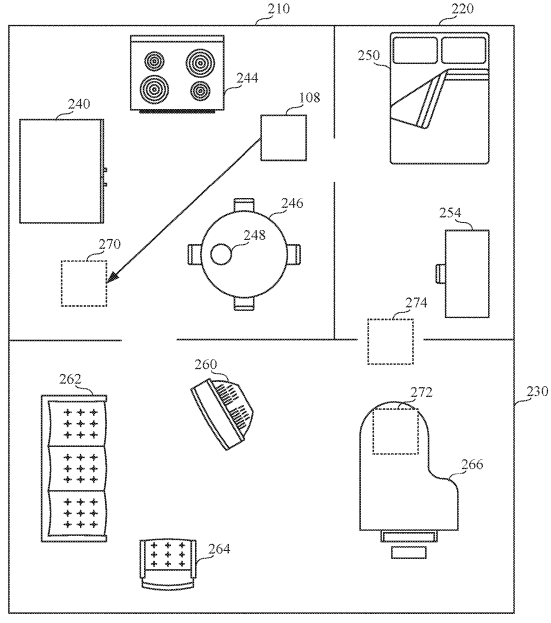 Google Files a Patent Application Relating to Narrative-based Media Organizing System for Transforming Digital Media Graphics
US patent application 20200026751 discloses a narrational media organizer for transforming digital media files of a user into a personal, memorable story with minimal user input and enables the user to annotate digital media files or graphical representations of the digital media files in a user interface. Figures below illustrate the creation of narrational media organizer output based on user annotations to the media files.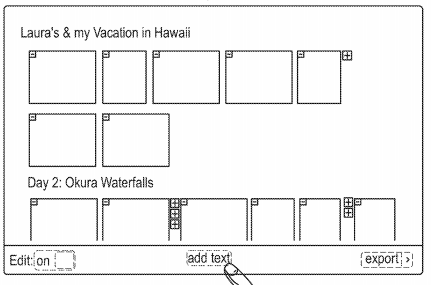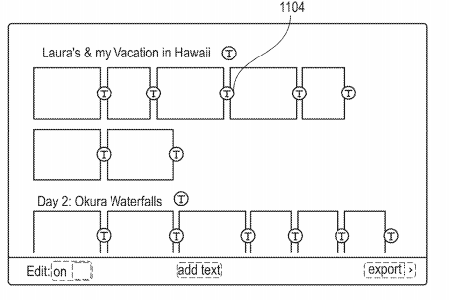 Apple Eyes a Patent for Finger Mounted Device for VR Application
US patent application 20200026352 discloses a finger mounted device embedded with multiple sensors for virtual reality environment. The device gathers finger input from a user to manipulate virtual objects in a VR environment and a haptic output device provides associated haptic output. A finger device that gathers input from an adjacent area on a finger is illustrated below.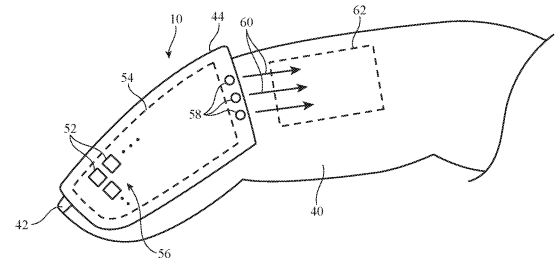 Boston Scientific Wants to Patent a Medical Device Handle
US patent application 20200023163 presents a handle assembly with a drive wire coupled to an expandable end effector and a handle cannula receiving the wire there through, wherein the rotation of the handle cannula transfers torque to rotate the wire and the wire has a diameter of 3 French. The illustration below depicts the end effector.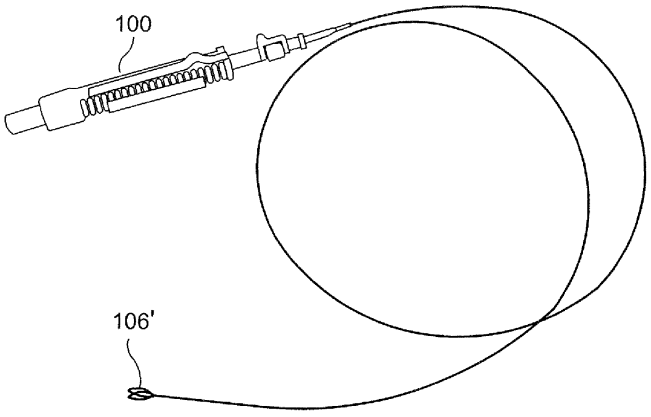 Medtronic Files a Patent for an Electrospun Prosthetic Valve
US patent application 20200022807 relates to an electrospun prosthetic valve having an inflow end, an outflow end with an extending lumen, a layer of electrospun fibers with several leaflets to permit one directional flow, thereby regulating flow through the lumen of the electrospun prosthetic valve. The figure below depicts the electrospun prosthetic valve.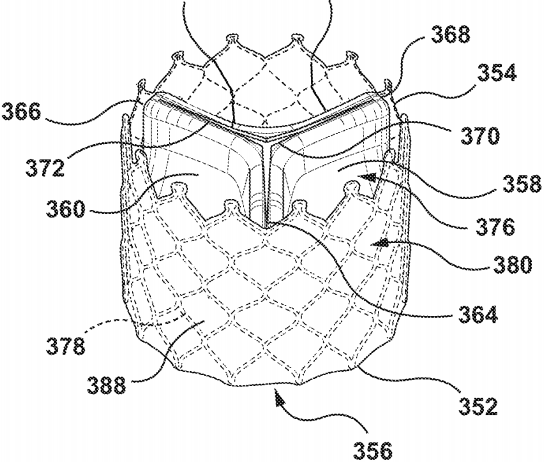 Roche Aims to Patent an In Vitro Method of Analyzing Substance Behavior
US patent application 20200025664 reveals a method for analyzing substance behavior by providing a first fluid, a gel matrix, and a second fluid separating the first fluid and the gel matrix by a first semi-permeable membrane and separating the gel matrix and the second fluid by a second semi-permeable membrane. The image below shows a schematic illustration of the test setup.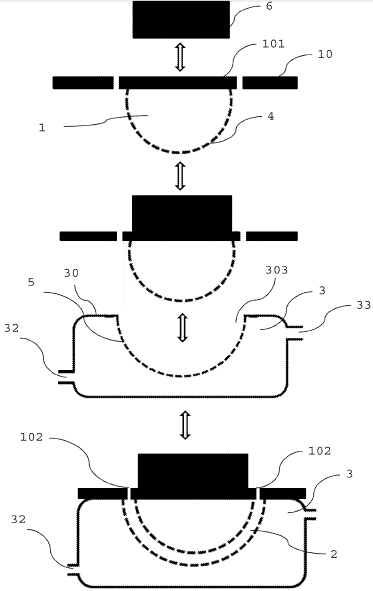 Merck Seeks to Patent a Method of Data Visualization
US patent application 20200026791 discloses a method of data visualization that displays a bubble based on a number of distinct values pertaining to the concept and on a number of records in the dataset including the distinct values pertaining to the concept. The diagram below is a simplified example of the bubble visualization.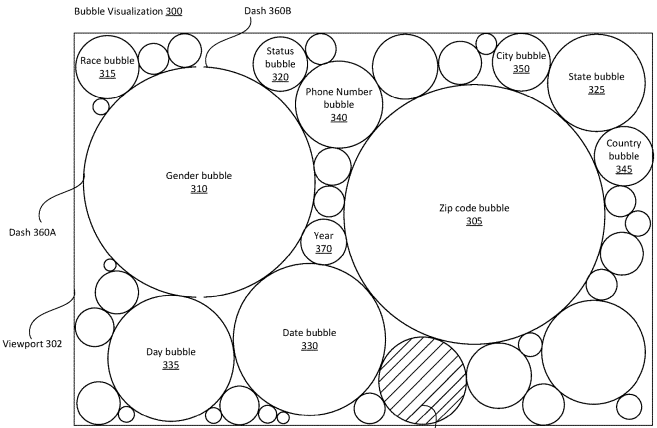 Novartis Pursues a Patent on an Amatoxin Derivative
US patent application 20200024311 relates to cytotoxic cyclic peptides which are analogs of alpha-amanitin and beta-amanitin, and methods of using such cytotoxic cyclic peptides as the drug component of an antibody-drug conjugate as inhibitors of RNA polymerase.