IBM aims to patent augmented reality for directional sound.
Read about this and other recently published patent applications.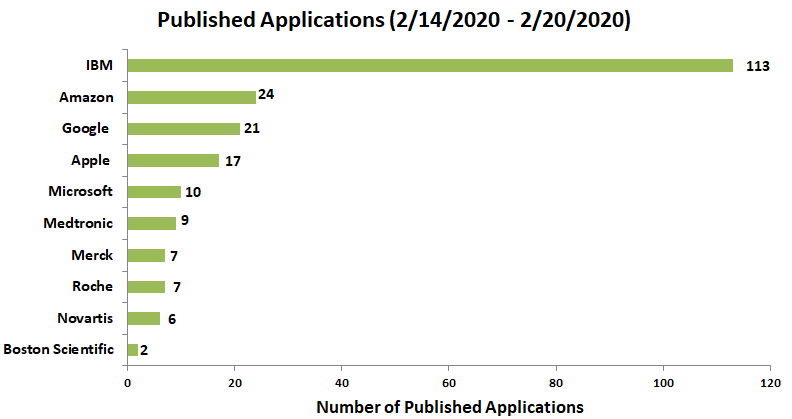 In this post, we take you through recent patent applications from Apple, Microsoft, Google, IBM, Amazon, Medtronic, Boston Scientific, Roche, Merck, and Novartis.
Apple Files a Patent Application for a Method of Activation of Cryptographically Paired Devices
US patent application 20200059781 discloses a method of activating cryptographically paired devices. The method includes activating or re-activating functionalities of a first device by a second device, which is cryptographically paired with the first device. The illustration depicts a cryptographically paired device.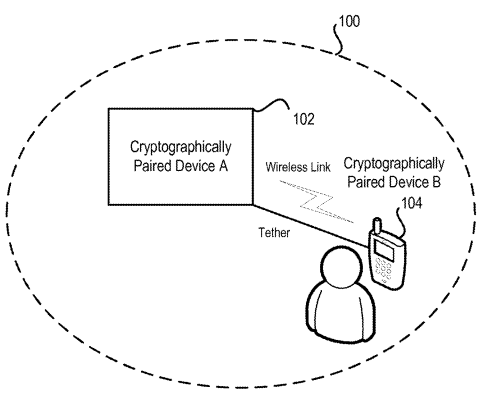 Microsoft Seeks a Patent for a Blockchain Digital Twin
US patent application 20200059510 describes a method of performing blockchain operations on behalf of a capability limited device that is unable to perform the blockchain operations. A digital twin is hosted for the device on a system capable of performing the blockchain operations such that actions performed by the digital twin are attributable to the capability limited device. The figure below illustrates using a digital twin in a cloud-based system.
Google Eyes a Patent for a Smartphone-Based Radar System for Detecting User Gestures Using Coherent Multi-Look Radar Processing
US patent application 20200057504 discloses a smartphone-based radar system capable of detecting user gestures using coherent multi-look radar processing that includes a multi-look interferometer or a multi-look beamformer to coherently average multiple looks of a distributed target across receive channels to generate radar data with higher gain and less noise. The illustration below depicts the smartphone-based radar system that detects user gestures.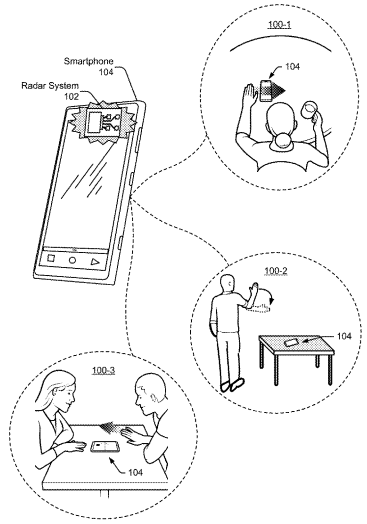 IBM Aims to Patent Augmented Reality for Directional Sound
US patent application 20200059748 provides an augmented sound experience for a user by identifying an object proximate to the user, determining a location of the object, determining the current location of the user and causing a speaker array to produce a sound based on the locations of the object and the user. The figure below represents an example environment.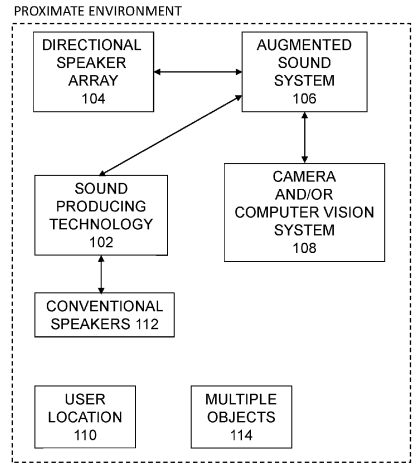 Amazon Pursues a Patent for Detection and Interpretation of Visual Indicators
US patent application 20200058000 discloses techniques that detect and interpret the meaning of visual and audio indicators of devices and provide information, solutions to potential malfunctions, and automatic ordering of consumable products to users, as well as notifying the user when the user is away from home. The illustration below depicts the system.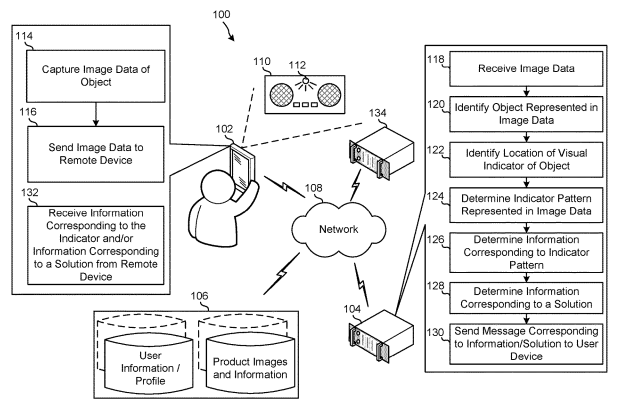 Medtronic Seeks Patents for a Therapy Delivery System and a Precision Dialysis Therapy System
US patent application 20200054878 discloses a therapy delivery system to treat a dysfunctional state, such as urinary incontinence. The system detects a physiological marker that occurs prior to the dysfunctional phase and delivers neurostimulation therapy, accordingly. The figure below illustrates an exemplary system to manage bladder dysfunction.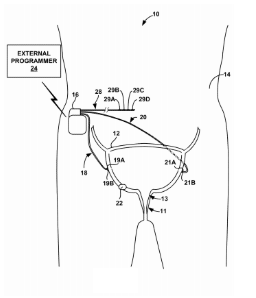 Another US patent application
20200054807
relates to a system for performing precision dialysis therapy by estimating a patient's physiological state, such as blood urea nitrogen (BUN) level. The figure below shows an ammonium removal flow path performed using a zirconium phosphate sorbent module.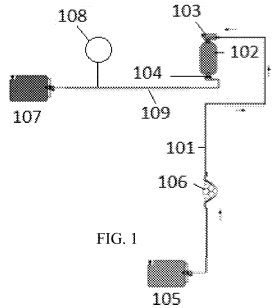 Boston Scientific Files a Patent for an Expandable Catheter
US patent application 20200054391 relates to an expandable catheter for treating pulmonary diseases in a minimally invasive procedure. The catheter has an electrode array at the distal end and is movable between two different configurations for delivering energy to lung tissue. The figure below shows the catheter in a collapsed configuration.

Roche Pursues a Patent on a Method for Detecting Body Parameters
US patent application 20200054215 reveals a method for detecting body parameters by performing a bone graft procedure on at least one vertebra of a spine. Parameters such as pressure, tension, shear, relative position, and vascular flow at the vertebra can be detected using a biometric sensor.
Merck Aims to Patent a Dispenser of Mini-tablets
US patent application 20200054530 presents a multiple-dose spoon for scooping, retaining, and delivering a specific number of mini-tablets from a container. The device has a top housing and a bottom housing and is equipped with several sliders movably positioned between the two housings. The figure below shows an exemplary view of the dosing spoon device.

Novartis Wants to Patent a Method of Cancer Treatment
US patent application 20200054641 discloses a method of providing adjuvant treatment to a patient with a resected melanoma involving administering a therapeutically effective dose of dabrafenib and trametinib for a time period sufficient to increase relapse-free survival (RFS).