Apple eyes a patent for inductively charging between electronic devices.
Read about this and other recently published patent applications.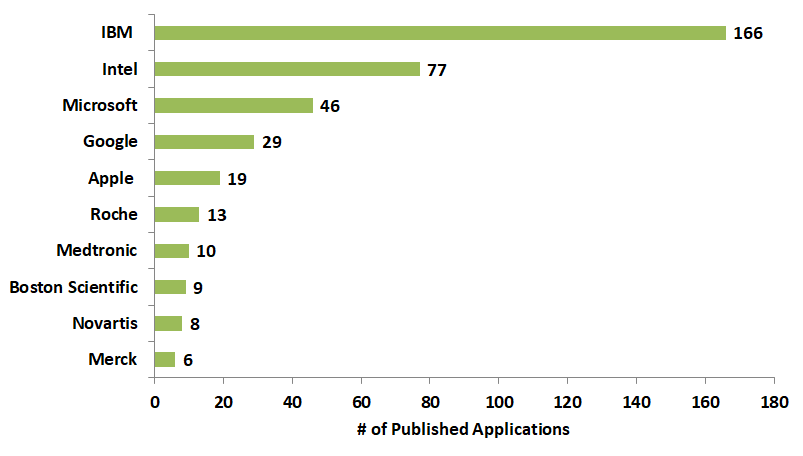 In this post, we take you through recent patent applications from IBM, Google, Microsoft, Intel, Apple, Medtronic, Boston Scientific, Roche, Merck, and Novartis.
IBM Wants to Patent an Augmented Reality-Based Roadside Content Viewing Method Within Primary Field of View
US patent application 20190381937 discloses a method for displaying roadside objects on a vehicle windshield within a primary field of view of a driver, with an indication of the level of importance of the object. The level of importance may be assigned based on predefined values. The objects are displayed in a semi-transparent manner on the windshield of the vehicle with an indication of the level of importance of the object. The figure below illustrates an environment in which the invention is used.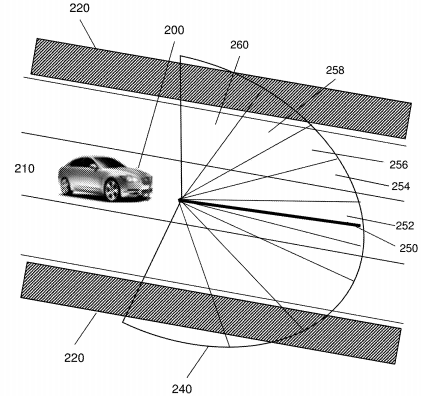 Google Seeks a Patent Related to Smart-Home Device Placement Optimization and Installation Using Augmented Reality Visualizations
US patent application 20190385373 discloses a method for optimizing the placement of smart-home devices by rendering a view of a virtual object that represents a field-of-view of the smart-home device, where the view of the virtual object is rendered based on a position corresponding to a position of the mobile computing device. The figure below illustrates AR visualizations for installing multiple smart-home devices.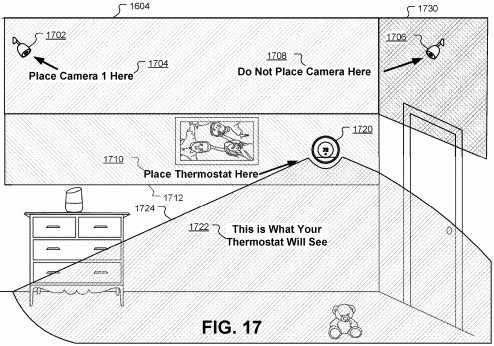 Microsoft Seeks a Patent for Positioning a Virtual Reality Passthrough Region at a Known Distance
US patent application 20190385372 describes a method for presenting a virtual environment to a user with a near-eye display by imaging a physical environment of the user and positioning a passthrough portal having a constant distance and presenting a video feed of the imaged physical environment passthrough portal in the virtual environment. The figure below illustrates the representation of a pair of passthrough portals positioned in a virtual environment.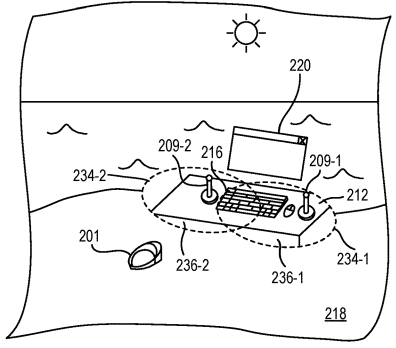 Intel Files Patent Applications for a Contextually Augmented Video Creation and Sharing Device and Techniques to Optimize Vehicular Systems for Occupant Presence and Condition
US patent application 20190385374 discloses an AR device that includes a 3D video camera, a display device, an AR module, and a depth mapping module to generate a 3D map based on depth information. A dynamic scene recognition and tracking module processes video images and the 3D map to detect and track a target object. An augmented video rendering module renders an augmented video of the virtual 3D model. The illustrations depict virtual augmentation of a 3D scenes.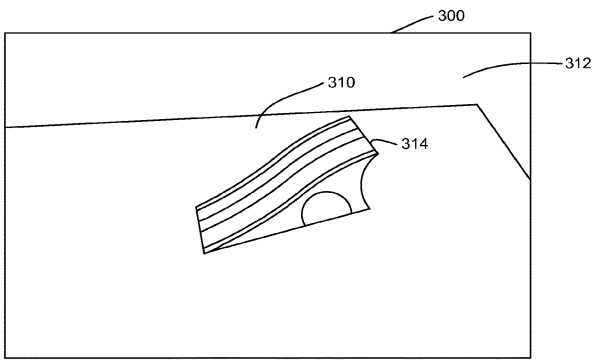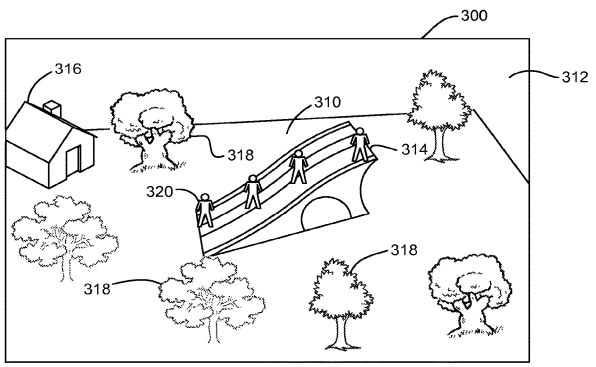 US patent application 20190381860 discloses an apparatus to optimize occupant presence and condition in vehicular systems that includes logic circuitry to detect the occupants and to transmit a request to the vehicle to cause an adjustment to functions of the vehicle and memory to store information corresponding to the functions of the vehicle.
Apple Eyes a Patent for Inductively Charging Between Electronic Devices
US patent application 20190386507 discloses methods to inductively charge one electronic device by another, using an inductive coil coupled to the battery. The electronic device further includes a controller to selectively operate between a power receiving mode or a power transmitting mode. A view of the electronic device, with the display removed, is illustrated below.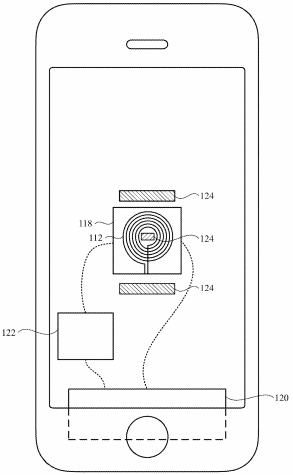 Medtronic Files Patents for an Illuminated Electrosurgical Device and an Assisted Trajectory Planning System
US patent application 20190380805 describes an illuminated electrosurgical device that includes an electrosurgical blade with several light elements at the distal end of the blade, and apertures to guide light from the light elements to illuminate a surgical field around the blade. The figures below illustrates the illumination pattern of the electrosurgical device.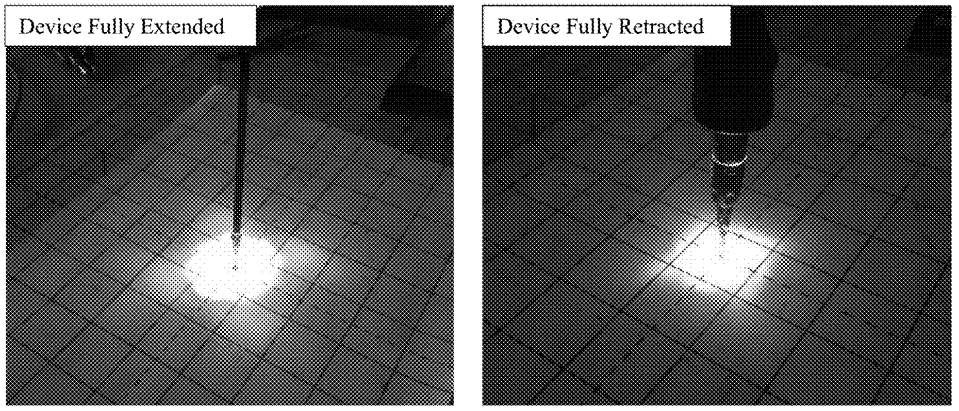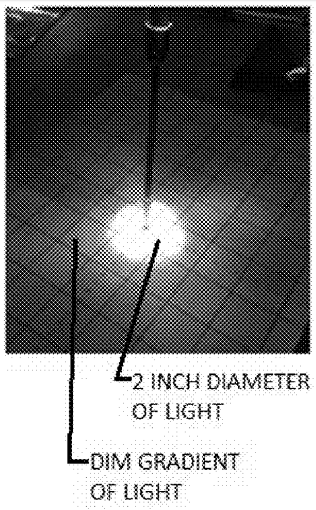 Another US patent application, 20190380658, relates to a computer assisted trajectory planning system to identify a trajectory or path of an instrument to reach a tumor within the brain of a subject. The system can include both input data and learned rankings or ratings related to the selected trajectories. The figure below shows the planning and navigation system for the assisted procedure.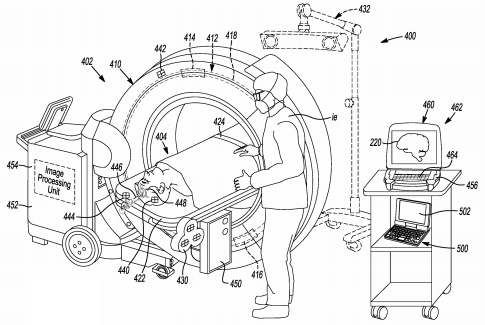 Boston Scientific Seeks to Patent an Endoscopic Suturing Control Handle
US patent application 20190380562 discloses a control handle for medical devices that endoscopically suture tissues, organs and structures within the body of a patient. The image below depicts the control handle attached to the outer surface of an endoscope handle.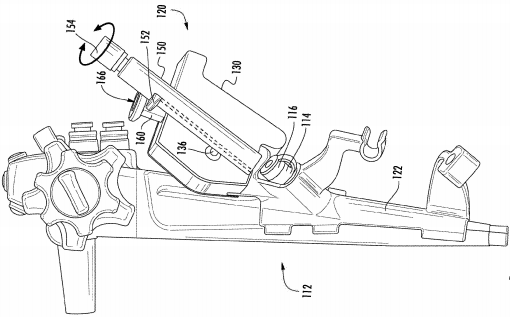 Roche Wants to Patent a Device for Use in Wear Leveling and Prioritizing Algorithm in Diabetes Treatment
US patent application 20190385737 describes a medical device comprising an energy source and a computer, wherein the computer comprises an erasable non-volatile memory, and is configured to perform at least one application, the application being configured to control the medical action, and prioritize the medical action over a memory cleaning called by a wear leveling. The figures below illustrate the top and side views of the device.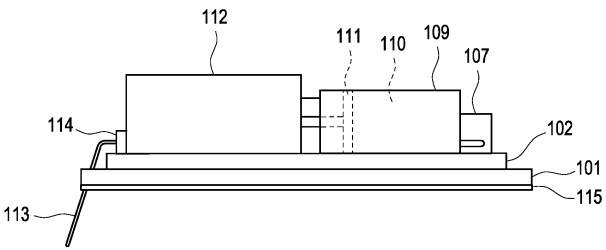 Merck Aims to Patent a BLT1 Antagonists
US patent application 20190382363 discloses the structure of aryl sulfonamides for use as a BLT1 antagonists in the treatment of Type 2 diabetes mellitus, insulin resistance, hyperglycemia, dyslipidemia, lipid disorders, obesity, hypertension, Non-alcoholic fatty liver disease/nonalcoholic steatohepatitis, metabolic syndrome, atherosclerosis, and cancer.
Novartis Pursues a Patent on Humanized Immunobinders
US patent application 20190382498 describes methods for identifying immunobinders that are capable of specifically binding to cell surface antigens. The method involves contacting labeled antigen-expressing cells with labeled immunobinder-expressing cells and isolating immunobinder-expressing cells that bind to the antigen-expressing cells using a cell sorter.