Intel eyes patent for traffic management via IoT devices. Read about this and other recently published patent applications.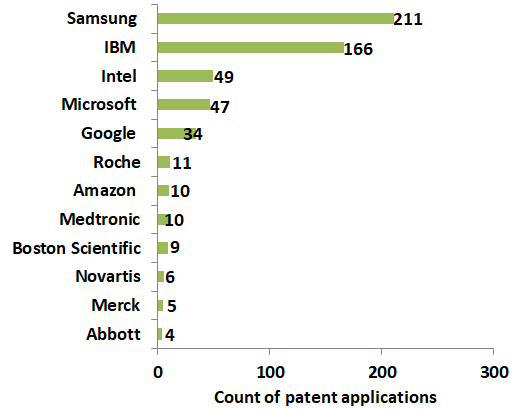 In this post, we take you through some of the recent patent applications from Amazon, IBM, Samsung, Intel, Microsoft, Google, Medtronic, Boston Scientific, Roche, Merck, Abbott, and Novartis.
Amazon wants to patent aerial vehicle with failure recovery
US patent application 20190248491 describes a UAV with maneuverability propulsion mechanisms that enable it to move in any of the six degrees of freedom. The UAV also includes a lifting propulsion mechanism to generate a force sufficient to maintain the aerial vehicle at an altitude. Figure depicts an aerial vehicle described in the application.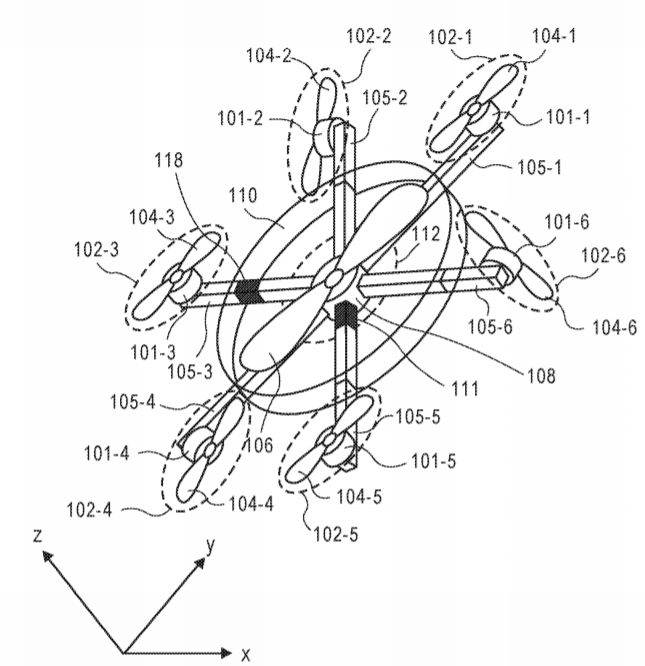 IBM pursues patent for blockchain-implemented digital agreement management for digital twin assets
US patent application 20190251489 discloses managing digital workflows based on events involving digital representations of physical assets in enterprise asset management (EAM) systems. Events are detected and workflows are generated based on information in the digital representations and digital libraries having resources for the digital representations. Figure illustrates asset tracking through the digital representation of the asset utilizing blockchain.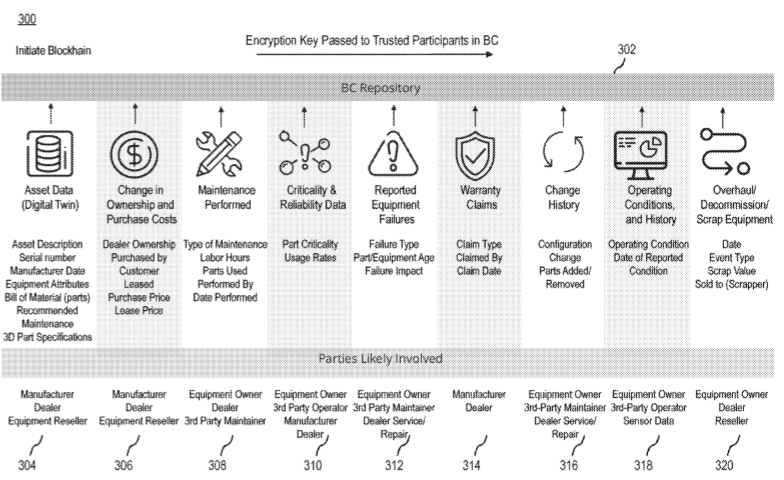 Samsung files patent application for emotion-aware reactive interface
US patent application 20190250934 describes a method of providing emotion-aware reactive interface that includes receiving an image of a user and identifying a multi-modal non-verbal cue in the image, interpreting the cue to determine a categorization and outputting a reactive interface event as illustrated in the figure below.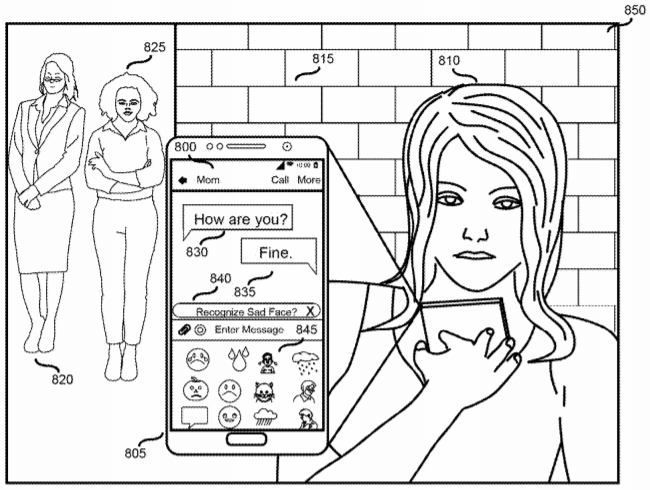 Intel eyes patent for traffic management via IoT devices
US patent application 20190251837 discloses an IoT technique for vehicular traffic management, that includes an IoT sensor to measure traffic data of vehicular traffic, a traffic analyzer to determine a traffic event based on the traffic data, and an IoT gateway to issue a response based on the traffic event. Figures illustrate a street intersection described in the application.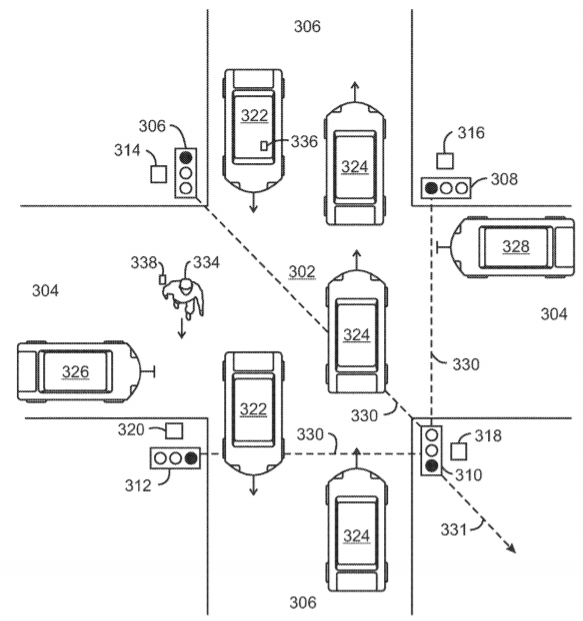 Microsoft attempts to patent intelligent auto cropping of digital images
US patent application 20190251332 discusses a smart cropping techniques that involve cropping an image based upon emotion detection, facial recognition and matching, and landmark matching or a combination of these. Figure below illustrates cropping a digital image based on disclosed techniques.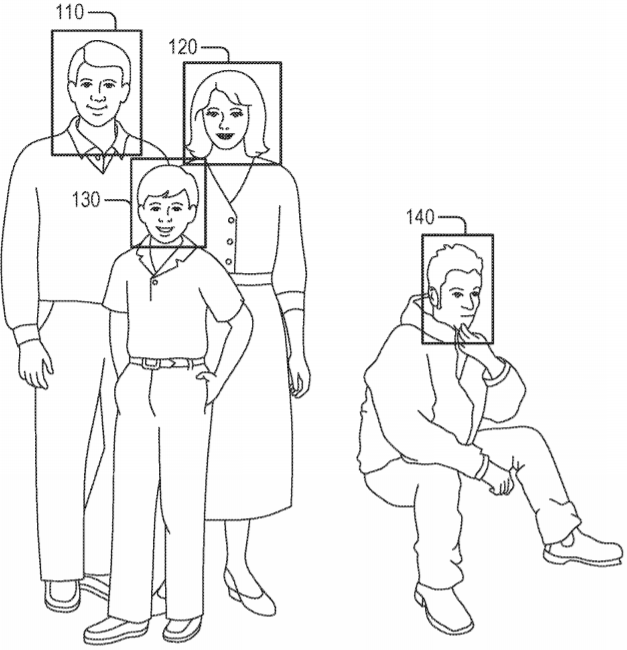 Google seeks patent for caching using machine learned predictions
US patent application 20190251040 discloses a system that uses machine learning to reduce frequency at which data is evicted from a cache but is later needed before other data in the cache, which could have been evicted instead, is accessed.
Medtronic files patent for extensible infusion device
US patent application 20190247571 relates to infusion systems comprising an infusion device to deliver fluid to a user in accordance with an operating mode that involves identifying a fluid type associated with the fluid currently on board the infusion device from among several potential fluid types. The image below shows the exploded view of the device.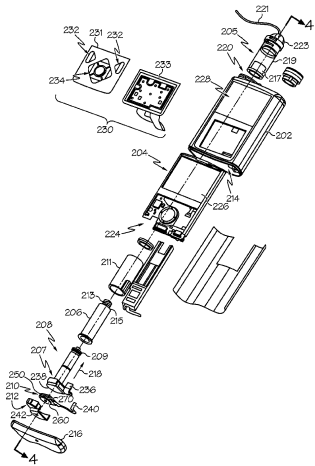 Boston Scientific wants to patent introducer device with expandable capabilities
US patent application 20190247614 describes an introducer device comprising a shaft including a tubular portion, an expandable portion coupled to the tubular portion, and a longitudinal axis. The introducer is used for performing percutaneous medical procedures and is illustrated below.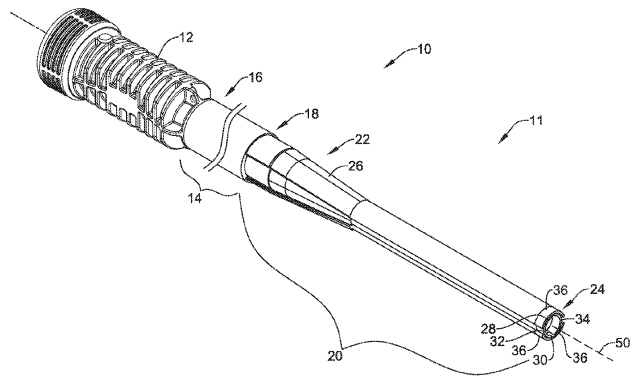 Roche aims to patent a system for multi-chip packaging of integrated circuits and flow cells for nanopore sequencing
US patent application 20190250144 presents a nanopore-based sequencing system that includes several nanopore-based sequencing chips each comprising multiple nanopore sensors. The system as illustrated in the images below also includes a flow cell coupled to several nanopore-based sequencing chips, wherein the flow cell coupled to the nanopore-based sequencing chips comprises one or more fluidic flow channels that allow a fluid external to the system to flow on top of the nanopore-based sequencing chip and out of the system.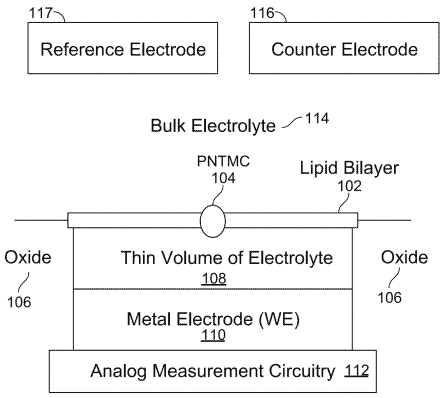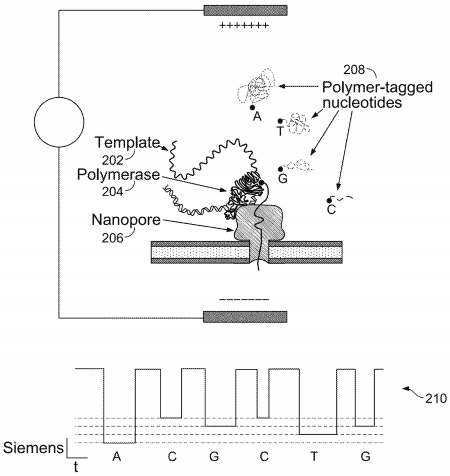 Merck wants to patent anti-C-MET antibodies and antibody drug conjugates
US patent application 20190248907 reveals the sequences for anti-c-Met antibody or antigen-binding fragment that aid in tumor inhibition.
Abbott seeks to patent reaction vessel moving member
US patent application 20190250182 presents a reaction vessel moving member for moving reaction vessels from a processing track to a rotating device in a diagnostic analzyer that includes optical readers that read compartments to detect conditions of samples within. The image below illustrates the top view of the diagnostic analyser.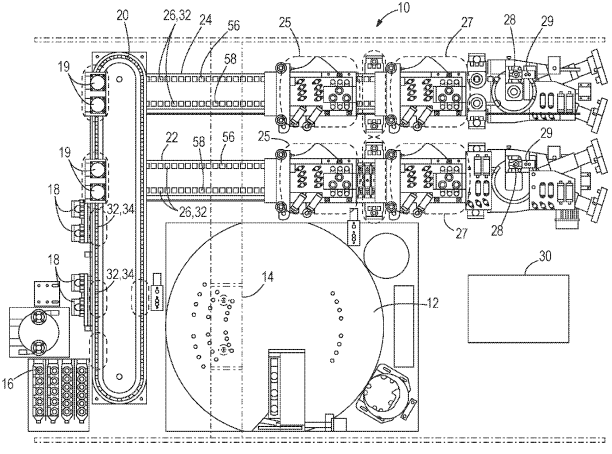 Novartis eyes patent on naphthyridinedione derivatives
US patent 20190248784 reveals the structure of naphthyridinedione salts and derivatives that can be used in compositions as medicament.